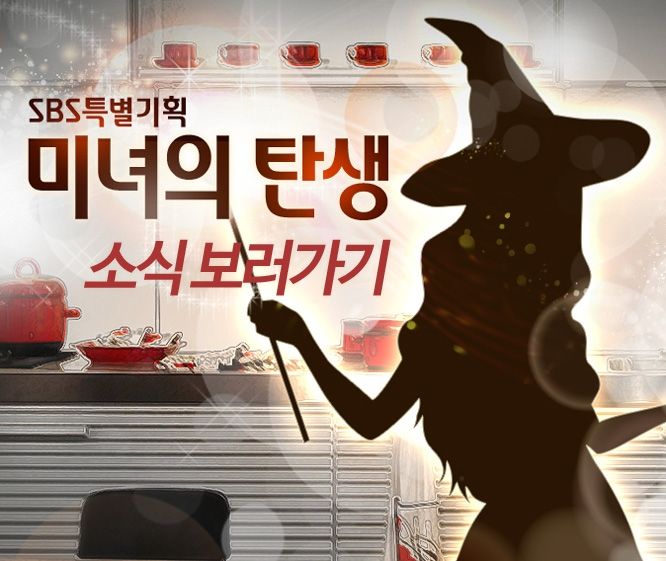 It's been awhile since I've been spurred to watch a weekend K-drama and What's With the Family kick-started my interest in the genre again. Upcoming weekend drama Birth of a Beauty doesn't really fit the usual weekend fare centered around makjang family events, and the drama currently in the time slot Endless Love apparently fits that description to a T. Birth of a Beauty sounds more like the weekend dramas like Cheongdamdong Alice with a higher production value and shorter length and has a more prime time drama premise. The first teaser poster is out showing a cute sexy witch silhouette that combines the attractive female form with the idea of magic.
BoaB is the story of a rich CEO played by Joo Sang Wook who suffers from a broken heart and transforms unattractive country girl Han Ye Seul into a raving beauty in order to win back his first love. In the process he is the Pygmalion who naturally falls for his work of art Galatea, one of those enduring tropes works splendidly when sincerely crafted but more often then not crashes and burns with the ickiness factor. The concept teaser is equally cute showing Joo Sang Wook as the mad doctor fiddling with playing cards that show the discombobulated facial features of a woman who later is reassembled into the stunning Han Ye Seul.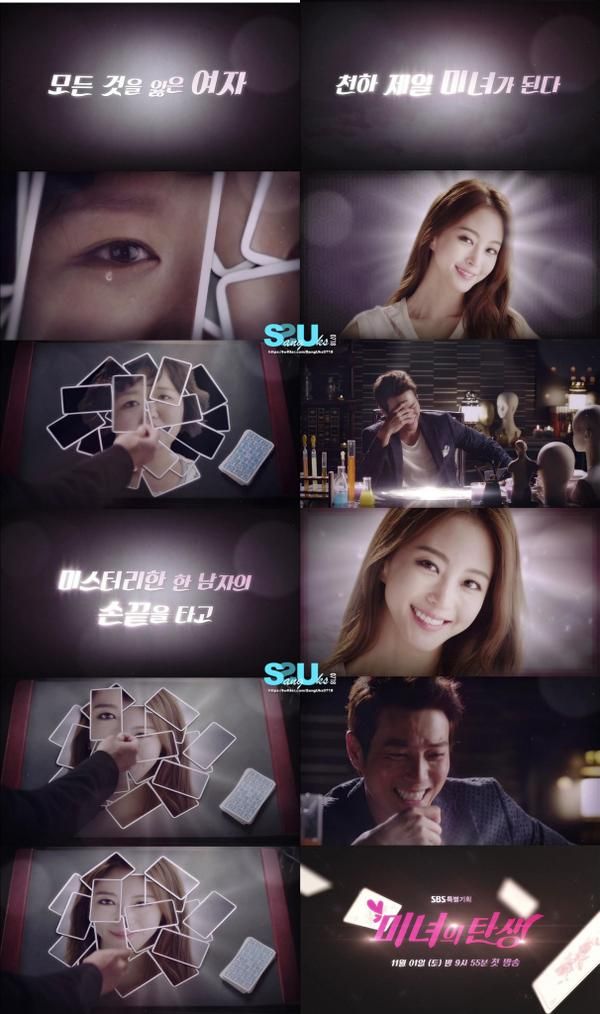 I like Joo Sang Wook and am intensely curious to see how Han Ye Seul fares after a three year hiatus from acting and experiencing quite a rocky career hitch during those years. Second leads Wang Ji Hye, Jung Kyu Woon, and Han Sang Jin do nothing for me so if they play stock evil characters I won't lose any sleep over it.
Teaser for Birth of a Beauty: