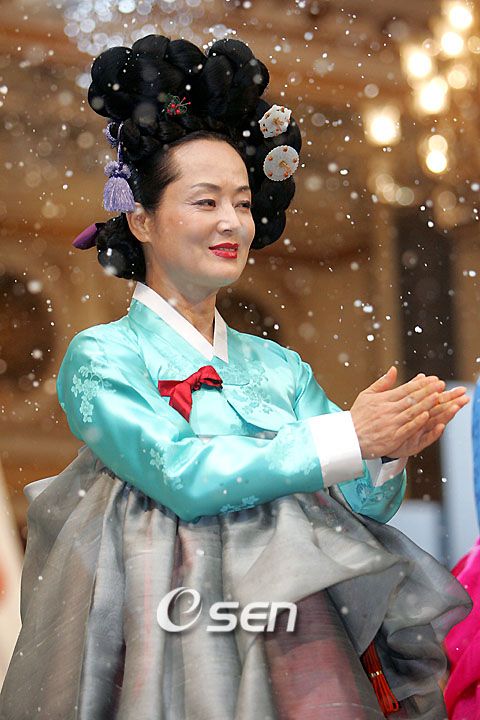 The passing of veteran actress Kim Young Ae was a somber and sad news to start the week, but she had been suffering from pancreatic cancer for two years and I hope she's finally peacefully at rest. She gave a series of final interviews in recent months to one publication, conducted over multiple sessions due to her health. In it she explained that she became an actress in her twenties because she was so pretty her cousin encouraged her to apply to MBC and she got accepted and that was it. She did it for the money, but in the end fell in love with the craft.
Kim Young Ae expressed that her favorite and most proud drama role was in the sageuk drama Hwang Jin Yi where she played Ha Ji Won's mentor and teacher, and it was the drama she re-watched with the screenwriter of Hwang Jin Yi who visited Kim Young Ae in the hospital every day during her final days. Kim Young Ae is proud of the writing in that drama and believes it stands the test of time, and is the drama she would want to show foreigners about Korean culture. So there you have it, go watch Hwang Jin Yi if you haven't yet, it's beautiful and evocative.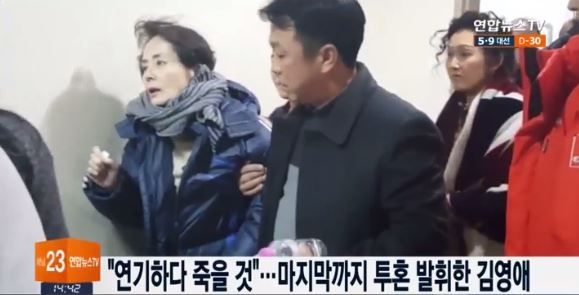 Above are the final public photos of Kim Young Ae in February during the filming wrap for weekend drama Laurel Tree Tailors taken by costar Cha In Pyo. The memorial for Kim Young Ae was open to the public on Monday and a steady stream of the top actors and actresses of Korea have been there to pay their visits including Song Kang Ho, Jeon Do Yeon, Lee Byung Hun, Jung Woo Sung, Kim Hye Ja, Lee Mi Sook, Song Il Guk, and many more. The funeral is scheduled for April 11th. In the final interview, Kim Young Ae also expressed her sadness at not being around to act anymore and teach the juniors. saying that it took 30-40 years to create an actor like her. So true, and audiences will miss your fine work and wonderful person.