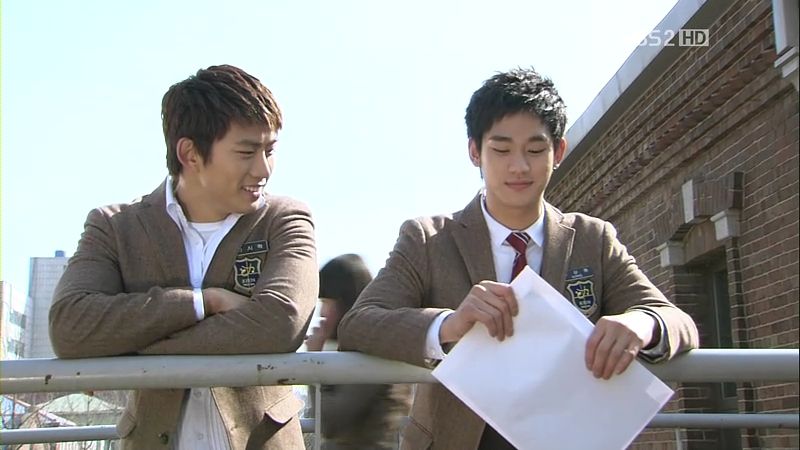 I was feeling stressed for quite some time, losing focus both on the professional and personal front, coasting through life just doing enough to get by. But recently I got a wake-up call, and realized that I needed to reclaim my focus. I think watching Dream High at this time is rather apropos, because from these kids I've glimpsed again that youthful energy, optimism, and drive are such important things – reminding myself that one can always have goals and achieve them.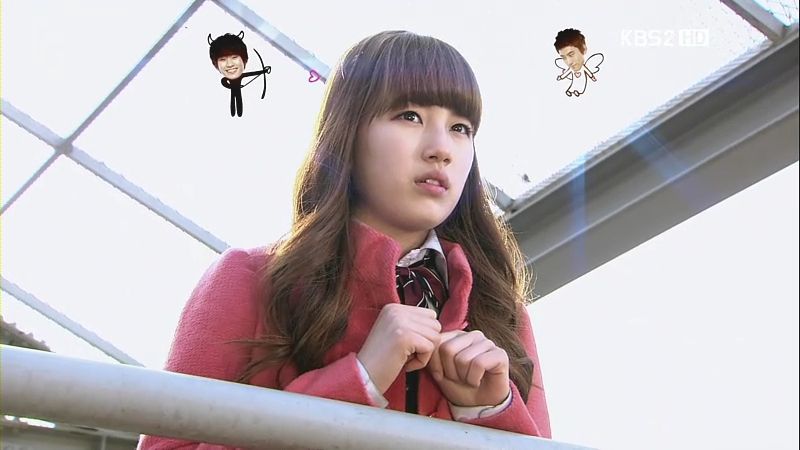 With that said, I'm both excited and sad that DH is ending next week. Excited because I can find out where everyone ends up, and sad that it's time to bid a fond farewell to the Kirin Arts High Six.
I've actually got a secret wish that Baek Hee is K (though I think it will be Jin Gook), and I've got a not so secret wish that SamMi is the end game (which I think is highly likely). To prep myself for major squealing in episode 16, I hereby bring a SamMi-centric picspam post of episode 15. I couldn't help myself, Kim Soo Hyun made me cry and cry some more with his performance in this episode.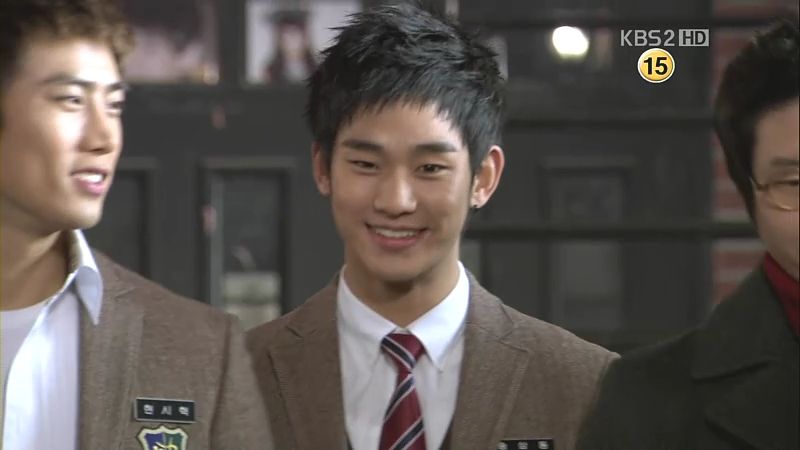 Based on the ending to episode 14, which is the first time we have seen Hye Mi consciously think about which guy she likes, if either at all, Hye Mi has feelings for Sam Dong. Period, it's irrefutable. Doesn't mean they'll end up together, but at least the dense girl recognizes that he's the guy that's in her mind.
Ahhhh, my SamMi loving heart feels complete. Regardless of the ending, I feel like Hye Mi acknowledging her burgeoning feelings for Sam Dong is enough for me to feel satisfied. Hye Mi hears Sam Dong calling her and she runs away from him because she's not ready to face him? These kids really ARE in high school, hee. Though I think Hye Mi's emotional awareness button is set to elementary school level.
He catches up to her and she totally avoids eye contact at first. Girlfriend, if Sam Dong was standing in front of me, NOT looking at him would be the last thing I would be doing. The first thing would be some variation of pawing at him.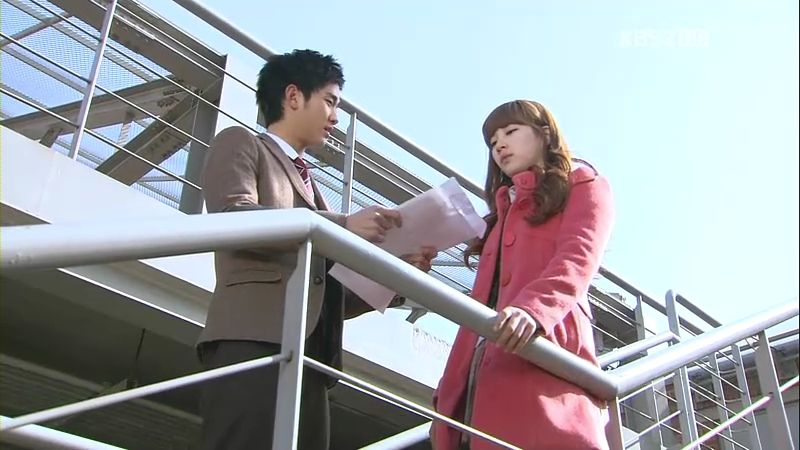 The fact that Hye Mi feels comfortable around Jin Gook does confirm for me that her heart isn't with him. It may have been at some point, but neither did anything about it during that period, and it's like a window of opportunity passed them by.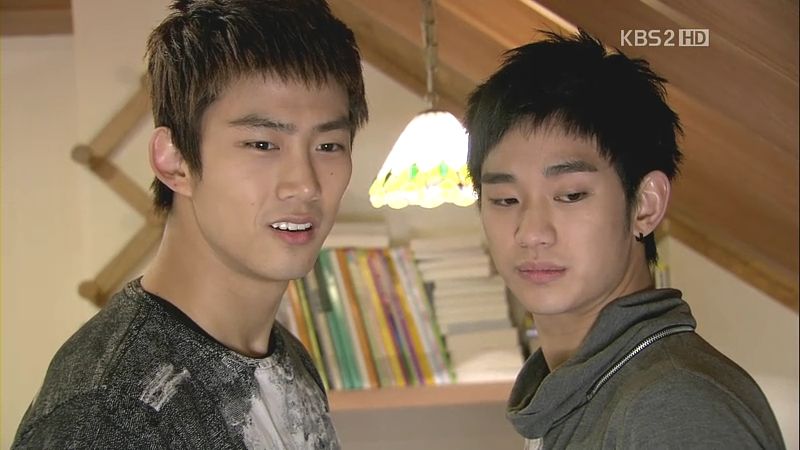 The boys look for Hye Mi when they think she's left with her daddy for the States.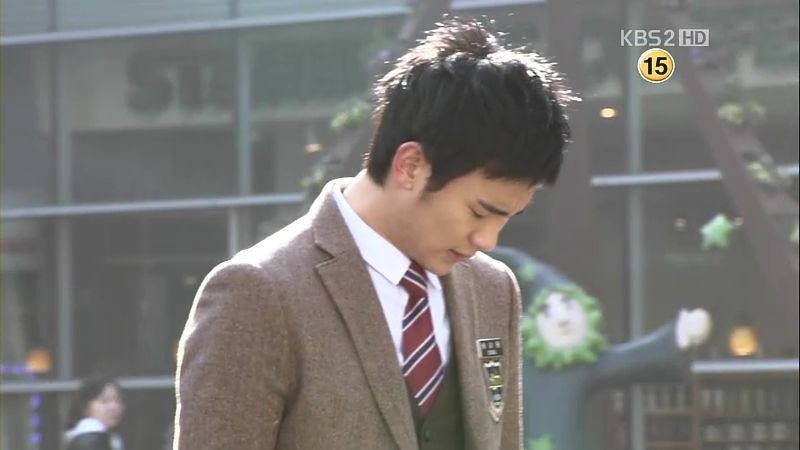 Sam Dong believes that Hye Mi may be leaving, and he makes up his mind to run after her. And my heart weeps and leaps alongside his. Oh my wonderful adorable Sam Dong!
Hye Mi comes up behind him, telling him that she's not leaving. Except he's lost his hearing again, so he doesn't understand what she just told him. She puts her hands on his face, and slowly mouths the words "I am not leaving."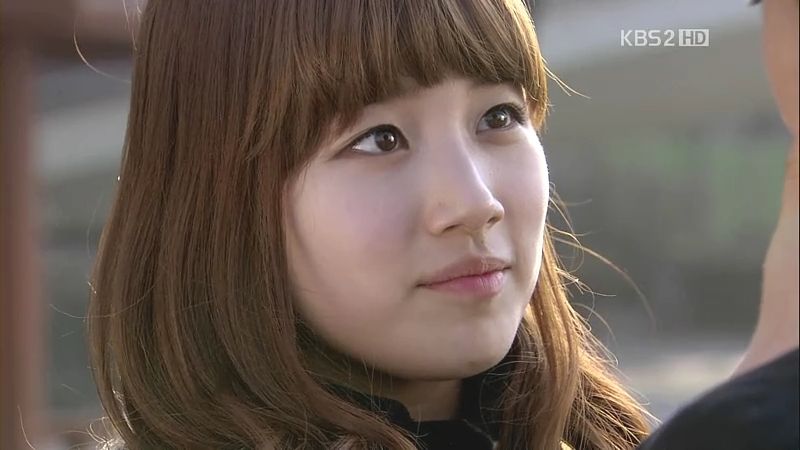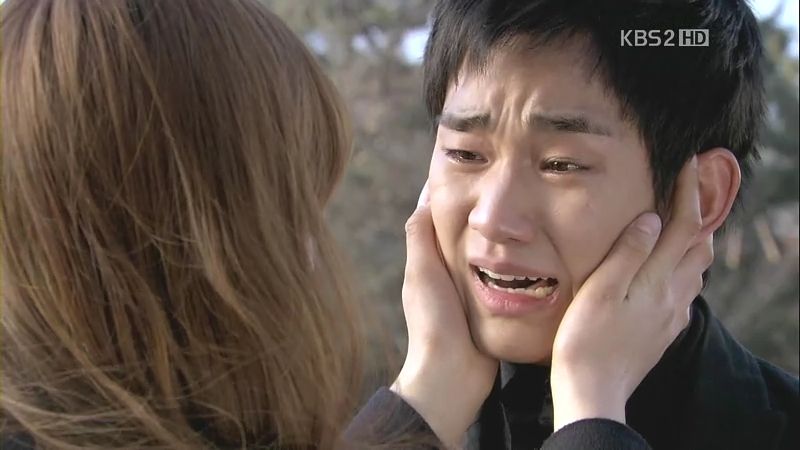 Sam Dong breaks down even more and grabs her for a bear hug. Hye Mi is stunned, and you can see her eyes reflect a comprehension that he still loves her.
Jin Gook may have gotten the first kiss on the ferris wheel, but I think his story reached it's true conclusion when his father believed in him, reconciled with him, and publicly acknowledged him. Jin Gook needed, above all else, paternal acceptance and love, and he got it.
While I never thought Sam Dong was the second lead, therefore if he got together with Hye Mi it would be the rare instance where the second lead got the girl, I do believe DH set it up so that Jin Gook is the first crush and Sam Dong is the true love. I'm just happy that this drama turned out to be such a endearing surprise. I love every character, even Baek Hee, because I feel like everyone has learned and matured in the short time we've spent with them.