Yesterday I posted about upcoming TW-dramas that are either in production or just wrapped. Someone asked about Sunshine Angel, and I purposely didn't include SA in my post since the drama finished filming last year and has been on the shelf for months.
Luckily, GTV recently announced that SA was picked it up for its late Spring broadcast, so expect to see Wu Zun paired with Rainie Yang to grace the screens in May of 2011.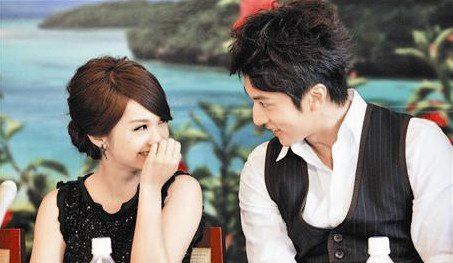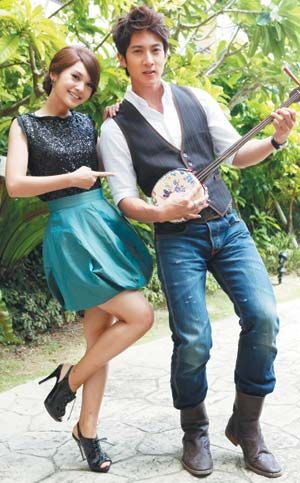 In Sunshine Angel, Wu Zun plays a second generation chaebol who loses his family fortune. He meets with an optimistic and sunny-tempered maid played by Rainie, and entanglements of the heart occur. This sounds like a reverse of Corner with Love with Barbie Hsu and Show Luo. Not sure whether Rainie and Wu Zun will have sparks, but hey, stranger TW-pairings have occurred that have blown my mind.
Wu Zun wrote a cute message to his fans on his blog about SA. Originally the drama title was 陽光小妹 or Sunshine Little Sister, which sounds so similar to the title of Wu Zun's Princess drama from a few years back. Therefore, Wu Zun suggested the name be changed to  陽光天使 or Sunshine Angel.
As most of you know, the name of this drama was supposed to be 阳光小妹 but it was later changed to 阳光天使! Guess who's the one who suggested for a new title? Yeah, it's me… haha! Honestly, I don't really like the idea of having the words '小妹' thus after consulting with Ah Ken and without thinking too much, I thought of the words '天使' and said, "阳光天使都好过阳光小妹啦!" And who knows he agreed as well and supported with my decision… haha! Well, it may not be the most ideal name for this drama but since I've always treated you guys as my '天使' , this sure is meaningful to me 🙂
In case anyone didn't know this already, but Wu Zun grew up in Brunei and speaks fluent English. In fact, his Chinese is abysmal. When he was filming Tokyo Juliet with Ariel Lin, he phonetically memorized his lines from his script. I do think some of his stiff acting can be attributed to the fact that he's memorizing lines based on sound rather than comprehension.