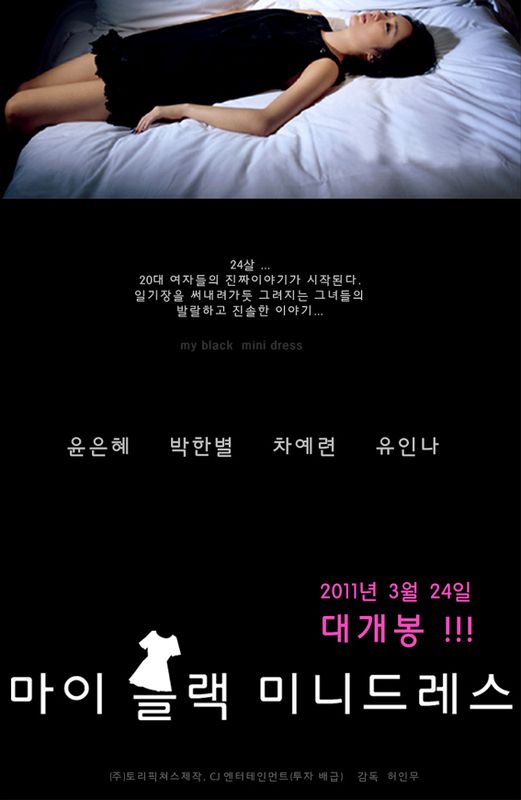 Yoon Eun Hye was supposed to be back on the small screen this year with Love Song, which has now been officially terminated after the production company could not find a co-star for her since the death of Park Yong Ha last June. But YEH is coming back to the big screen for her next project, a chick flick called My Black Minidress.
The movie co-stars Yoo In Na, Cha Ye Ryun, and Park Han Byul. I'd be lying through my teeth if I said I was planning to watch this movie for anyone other than YEH. To be fair, I am totally in the mood for a chick flick, and a younger sweeter Korean version of Sex & the City sounds right up my alley.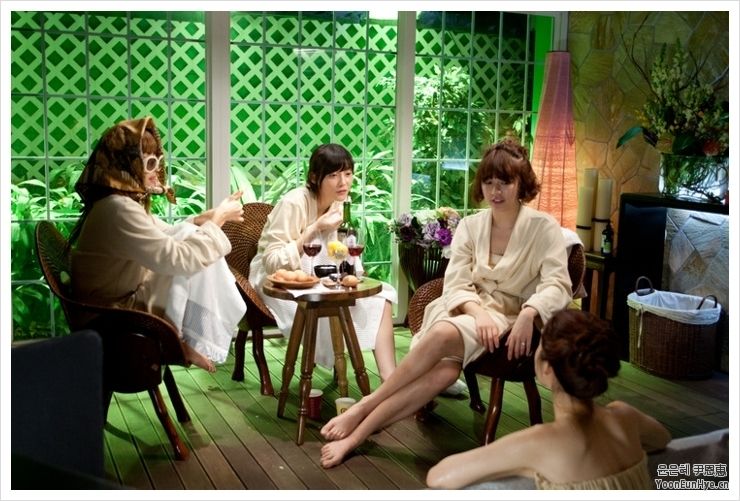 The promotional stills and posters all look great, and the story is likely a series of vignettes centering around YEH's friendship with her three co-stars, and their romantic, personal, and professional trials and tribulations.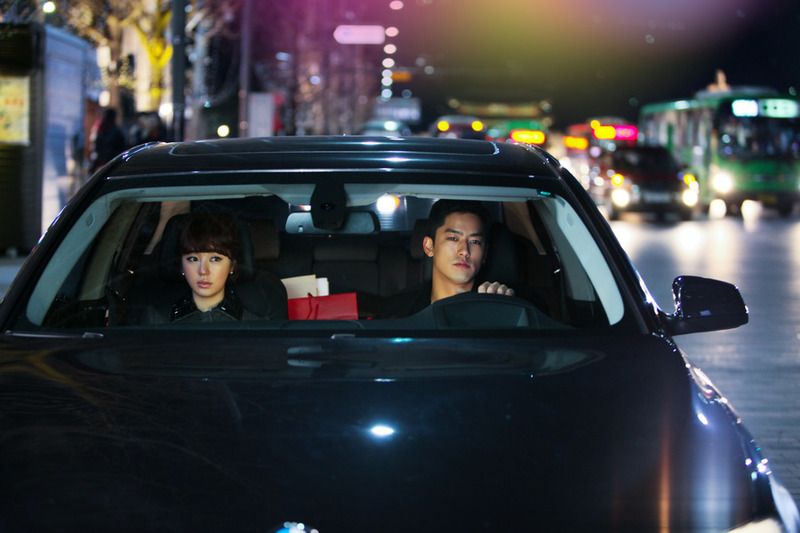 YEH love interest will be played by Lee Yong Woo, who is one handsome block of wood. Even though his acting is abysmal, I was still weirdly mesmerized by him in Style.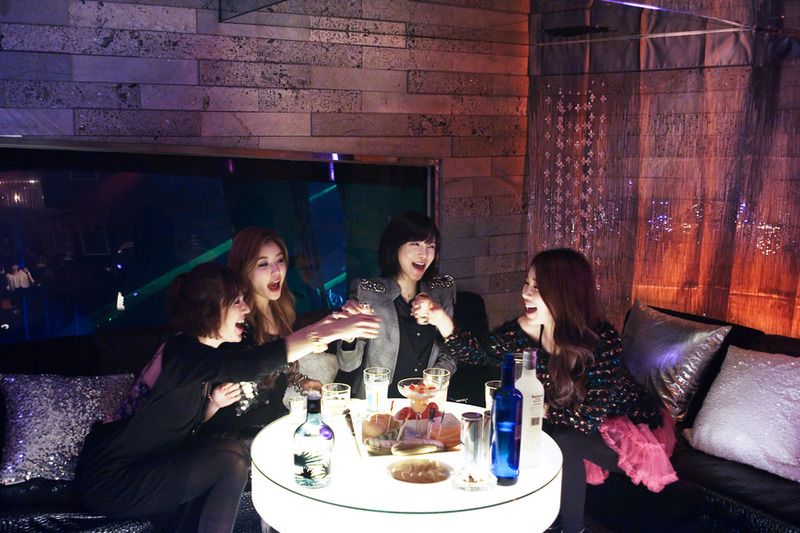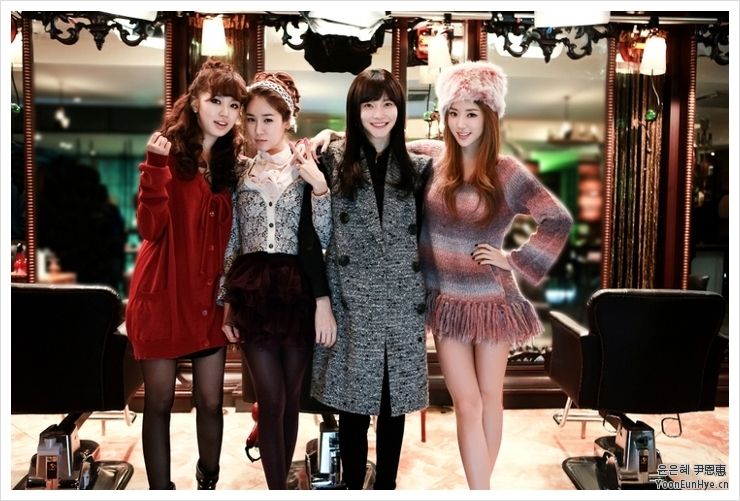 My Black Minidress premieres on March 24, 2011 in South Korea.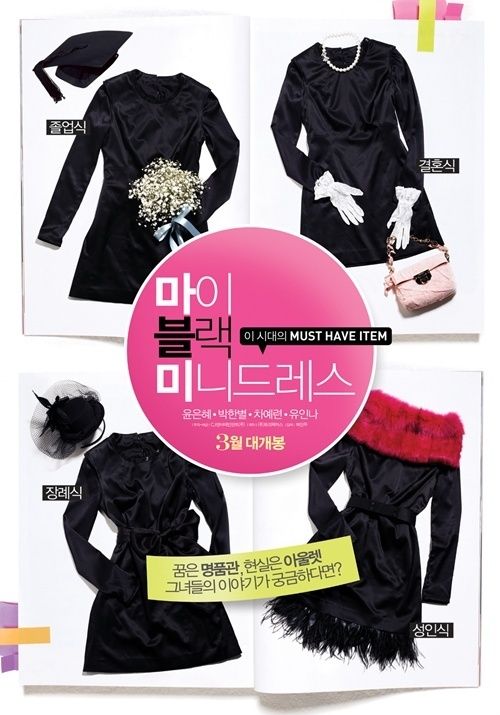 Have a trailer!
[youtube=http://www.youtube.com/watch?v=g8mlgQy4fKE]