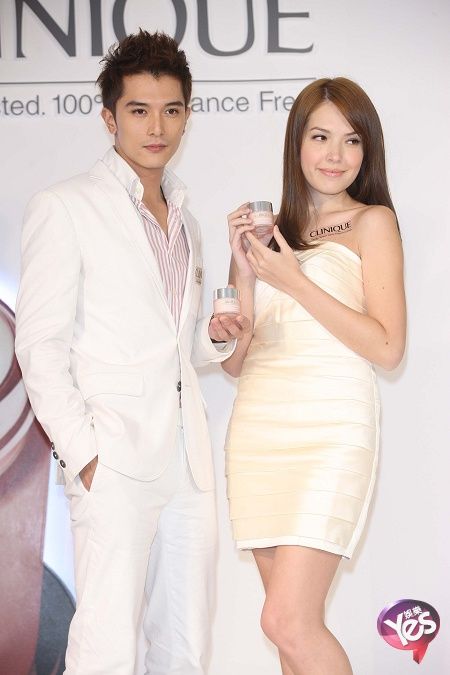 What? I have drool on the side of my mouth? I won't draw attention to yours if you disregard mine, deal? Taiwan's "super-hot-fried-chicken" leading man Roy Qiu was out and about town this week with Tiffany Hsu, shilling for Clinique. I'm totally not exaggerating when I say Tiffany is the arm candy du jour of every label. Tiffany reminds me of Tia Li's brand of sexy, so seeing her with Roy just makes me flash back to scenes with Zi Qi and Kai Er. Ugh, not good. Thankfully I can selectively crop her out of all these pictures. Enjoy the cuteness that is Roy, and the dagger stares of sexy he's shooting at the camera.
Roy wants you all to use Clinique. Capiche? Look into his eyes, you know your wallet is helpless in front of his piercing stare.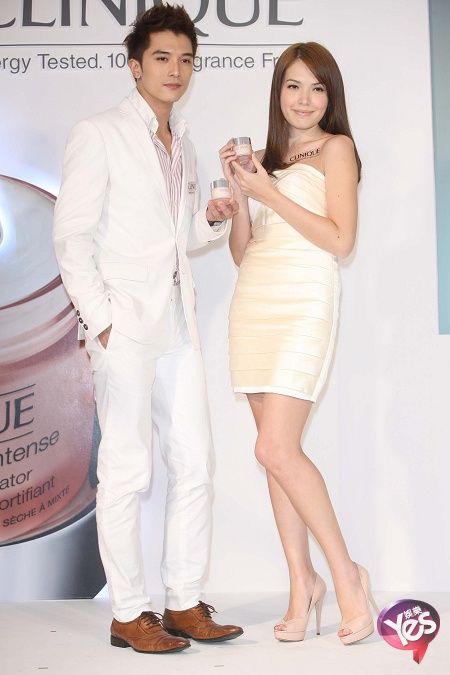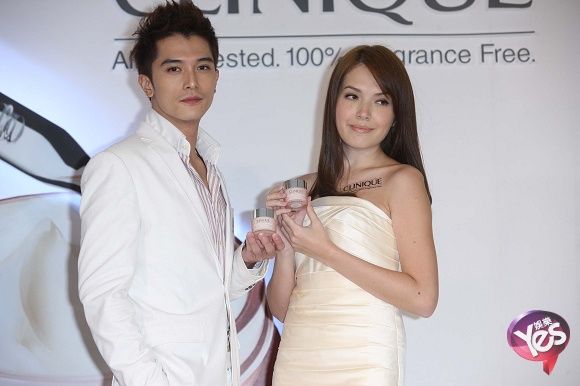 As much as Roy and Tiff look pretty fancy together, nobody can argue that this below is what looks just perfect together. Yes yes? Tiff, scooch over, Xing Ren is coming for her man!