Another C-TW-drama held a press conference last week though it's already in the midst of filming, which appears to be the norm these days. The name of the drama is tentatively called SOP Queen (胜女的代价 which literally translates as The Price of Being a High Powered Single Woman), and stars Chen Qiao En, Hans Zhang (one of the C-version of F4), and Taiwanese chaebol son-turned-actor Godfrey Tsao. I'm on the lookout for the PD for this project, who gorgeously filmed the stupider than a ton of bricks Summer's Desire.
Qiao En apparently goes against her usual characters and plays a Meryl Streep in The Devil Wears Prada type of character, but younger and still open to the possibility of love. Hhhhmmm, that could be interesting. I am getting sick of Qiao En playing a nice simple girl in about 10 dramas in a row. The two male leads are eye candy, to be sure, but acting-wise I've got nothing to go on. The first production stills are out and it looks arresting, with tons of pretty fashion.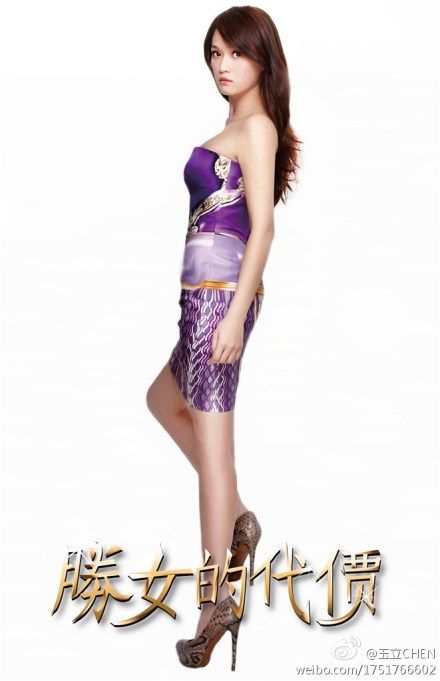 Doesn't Hans remind anyone of a baby Huang Xiaoming? Or is it just me? They even have the same smirk!
Below is the cast at the press conference last week. I have to admit the three leads look fabulous together. Now if only the story turns out to be good, then I'm all set to get o board. The drama will be filmed in Taipei, Shanghai, and London, and is aiming for a mid-2012 broadcast date.