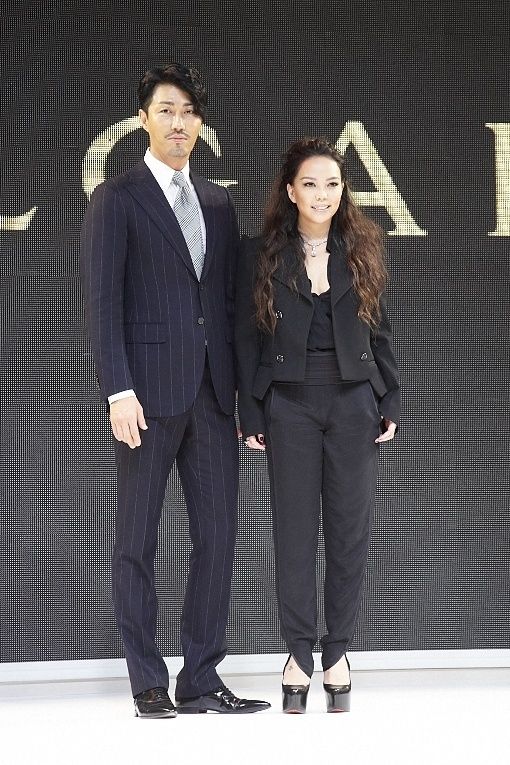 Cha Seung Won bagged himself a Style Icon Award last week in Korea, and this week finds him in Taiwan for the grand opening of the Bulgari store at the Taipei 101 building. I swear that man was born to wear a suit. He probably came out of the womb bespoked, LOL. He's insanely popular in Taiwan mostly due to City Hall, which was such a rage it was aired three consecutive times on the channel that broadcast it. His popularity has only increased after Best Love was shown there during the Summer, and I'm thrilled more folks appreciate the fine wine that he is.
While these pictures are primarily to showcase always dapper Cha Seung Won, I can't help but be gobsmacked by his date for the event, Taiwanese songstress A-Mei (Chang Hui Mei), who apparently is wearing what appears to be 10-inch heels. A-Mei is super tiny, which explains her extra effort not to appear a dwarf next to the extremely tall Cha Seung Won. But I keep wondering how she managed to walk in those heels? Sigh, what women do for beauty.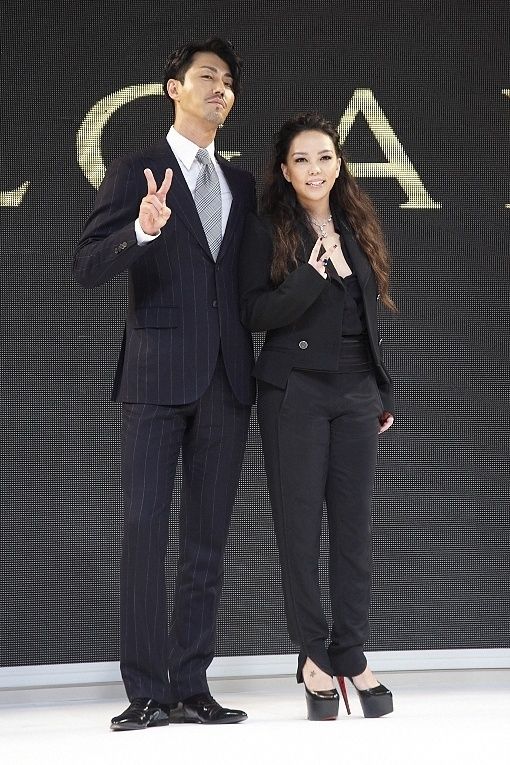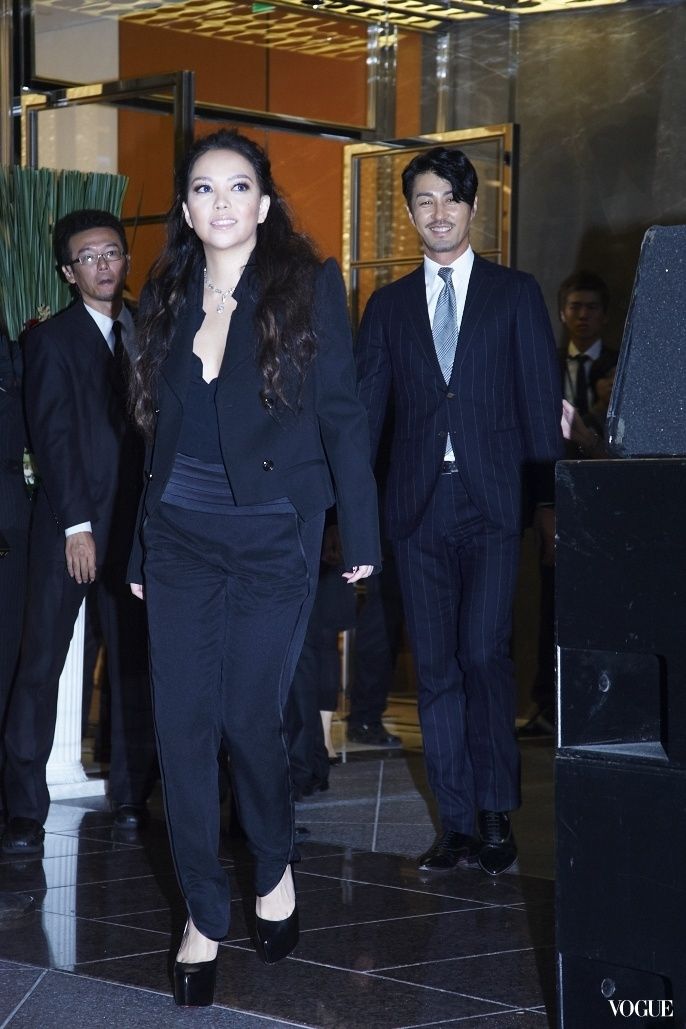 I rather wish A-Mei hadn't bothered wearing the world's tallest set of heels, because it just looks uncomfortable and dangerous, plus she's still a good foot and a half shorter than Cha Seung Won that it already looks weird enough. Though if she showed up in flats, the height disparity would be so freakish perhaps we'd all be laughing at that instead. I guess she can't win either way. I feel her pain. Also, Christian Louboutin really wants to torment the ladies by coming up with that contraption of a shoe.