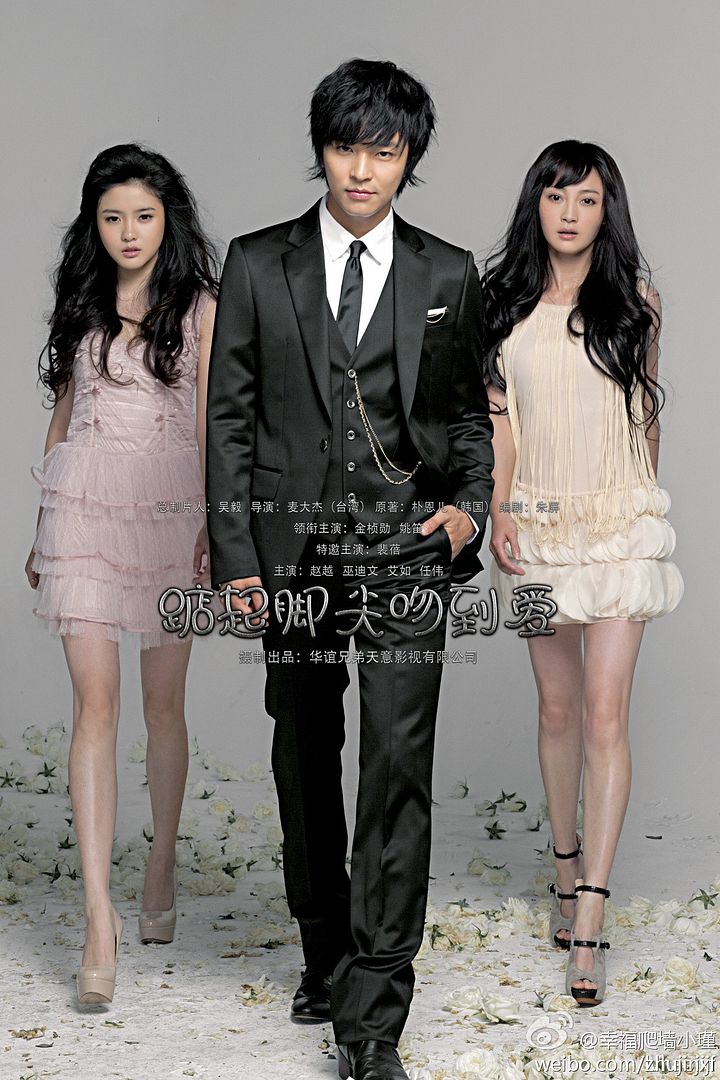 There are even MORE dramas in the pipeline? When I said I wanted to talk about dramas, I didn't think I'd be drowning in them at some point. The list of K-actors heading overseas to film felt like it jumped exponentially in 2011, and joining the ranks is Kim Jeong Hoon (Goong, I Need Romance), who got out of the military early this year and has been working non-stop ever since. I liked his performance in INR, even if I wanted to alternatively hug him or beat the crap out of him.
He's been in China since August filming an upcoming modern C-drama called Tiptoe to Kiss for Love (踮起脚尖吻到爱), co-starring up-and-coming C-actress Yao Di (who reminds me of a mini-Yang Mi in acting and looks). The first production stills and posters have been released, so have a look. The story centers around a male model and his career trials and tribulations, including falling for his own manager.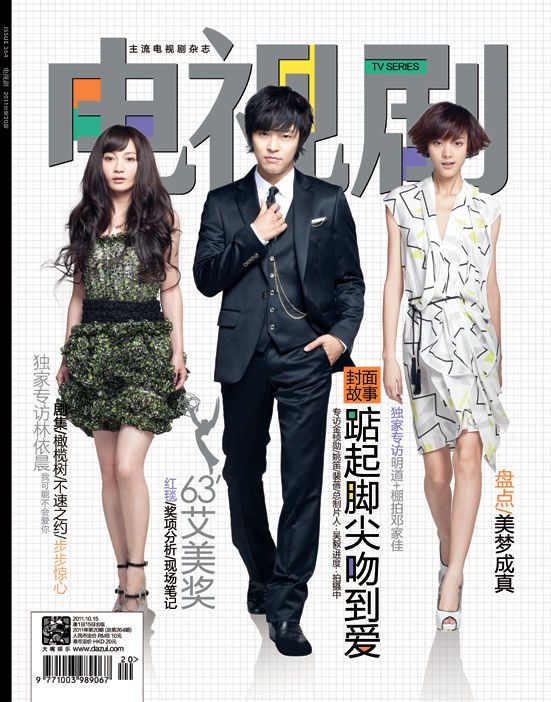 Plot synopsis:
Formerly a Pan-Asia male super model, Wen Qing Yao suddenly quits the runway and disappears for a year. Upon his return, he vows to never re-enter the industry. His mother, who happens to own his modeling agency, is furious and schemes to do whatever it takes to get him to change his mind.
A girl from the countryside, Bian Ting Hua, has long dreamed of entering the fashion industry, so that she can one day meet her idol Wen Qing Yao. One day, she suddenly discovers that the unkempt strange dude living next door to her is Qing Yao!
The two of them bicker and fight, becoming a couple after a series of unexpected situations. Through happy and sad times, Qing Yao finally returns to the modeling stage and finds success again, along with Ting Hua by his side.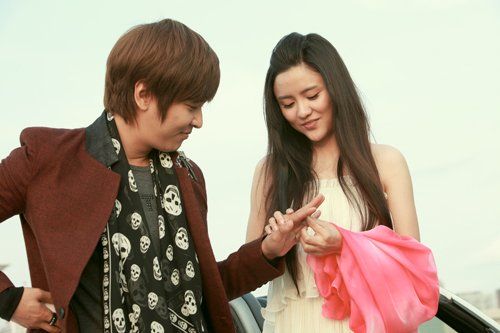 BTS of the filming of Tiptoe Kiss: