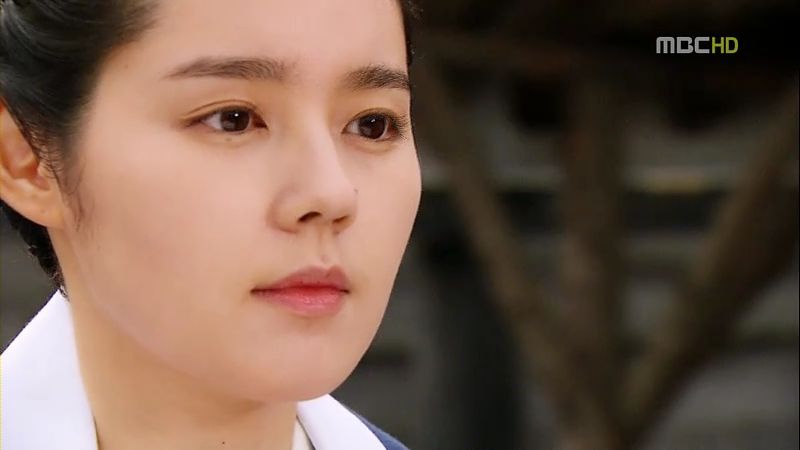 I'm glad The Moon that Embraces the Sun has fantasy elements, because it's going to take a huge leap of logic for me to accept that everyone who loves and has seen young Yeon Woo's face in the drama to not immediately recognize adult Yeon Woo. I hate it when a story posits that after a time jump when a child turns into an adult, suddenly they are unrecognizeable. Gar, so not true. In the book, Hwon and Yeon Woo never met face to face when they were kids, so I totally get that he doesn't recognize the adult her. But here, I'm going to have to smell my fantasy salts a few more times and chuck logic out the window to enjoy the show. Episode 7 looks fantastic, with tons of stuff happening that might make me miss the kids a little bit less. I've translated the video preview dialogue below.
Preview for episode 7:
http://www.youtube.com/watch?v=nfE3U4MRMyg
Nok Young: When I am not here, when strangers come, you must hide. Do not let anyone see your face, do not make eye contact with anyone.
Unknown man: You still have that child in your heart?
Yang Myung: It doesn't matter if she doesn't even think of me. In the next life, please, can she only look at me?
Wol: I know, I know what that person in my memories is.
Hwon: Is there someone you are waiting for? In the past, could you have met me before?