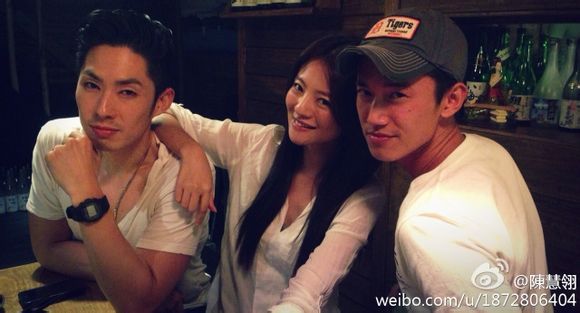 OMG Ady An I hate you! Wait, let me amend that, OMG Liang Mu Cheng I hate you! How can you still be sandwiched between those two gorgeous guys four years later? Why is there no justice in the world? For me at least, because I would be in a state somewhere between swooning and grabbing if I were her. A week after Director Chen Hui Ling led some of her cast and crew from her mega-hit award winning SETTV drama Autumn's Concerto down to Yilan to visit her leading lady Ady An on the set of her new GTV drama with Mike He, she went back to Taipei and organized an even more jam-packed reunion dinner for AC. This time leading man Vanness Wu made it, and above is the picture of Vanness with Ady and second male lead Chris Wu. LOL, the two Wu boys – those two had tons of fun filming AC, too bad their characters had very few scenes together. A few notables were missing, namely Tiffany Hsu who played the second female lead doctor/fiancée to Vanness' character (and one of the rare awesome second female leads ever to grace a drama screen) and Amanda Zhu who was the third female lead and nursed a crush on Chris' character in the drama.
Eagle-eyed fans have asked where Xiao Le is, and the consensus is that Xiao Xiao Bin must be at home sleeping since it was a weeknight. LOL, not having Xiao Xiao Bin around in an AC reunion is like a sundae missing the cherry on top. It's been awhile since Director Chen did an idol drama, not since Material Queen which was insanely gorgeously filmed, and I'm hoping she's working on a project. Vanness has been her leading man in both AC and MQ, but she discovered Chris and cast him when he was just an unknown in AC so those two are also very close and I wouldn't be surprised if he lands as the leading man in her next drama. Director Chen has quite the eye for genuine acting talent, she also discovered Jian Man Shu and cast her in the PTS drama The Year of the Rain. She's also a phenomenal directing talent in getting the most out of her actors – Vanness, Ady, Lynn Xiong – all of them were weak to terrible actors before working with Director Chen and in those dramas everyone improved immensely. It's rare to see a cast this close after filming a drama, which goes to show that something made with love and affection holds up well with time indeed. Check out all the cute pictures from the dinner getogether!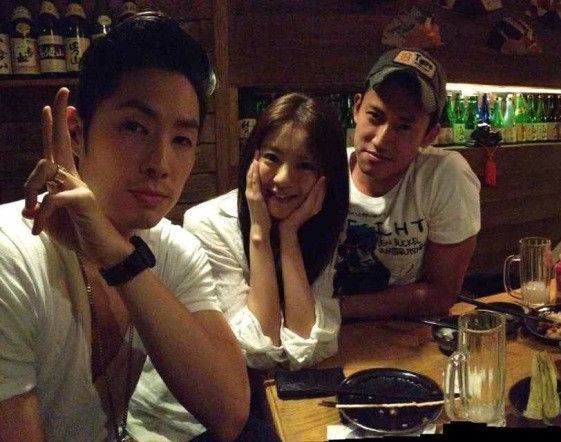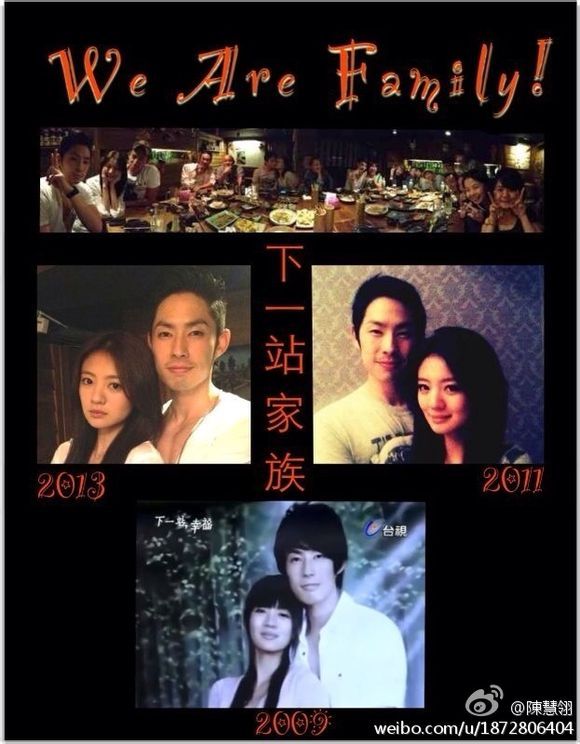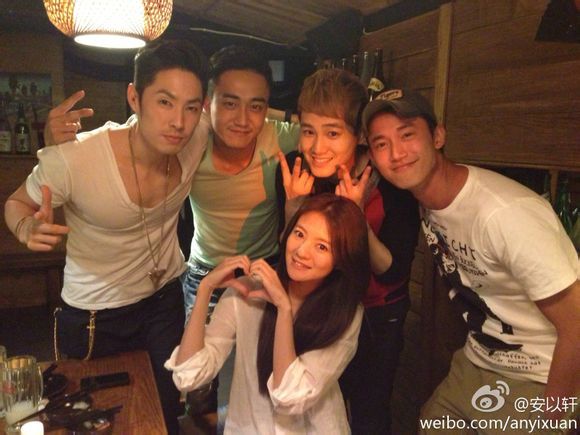 Click on this last picture to increase the size and see the entire fish-eye wide-shot of the dinner party.

Have an Autumn's Concerto MV: