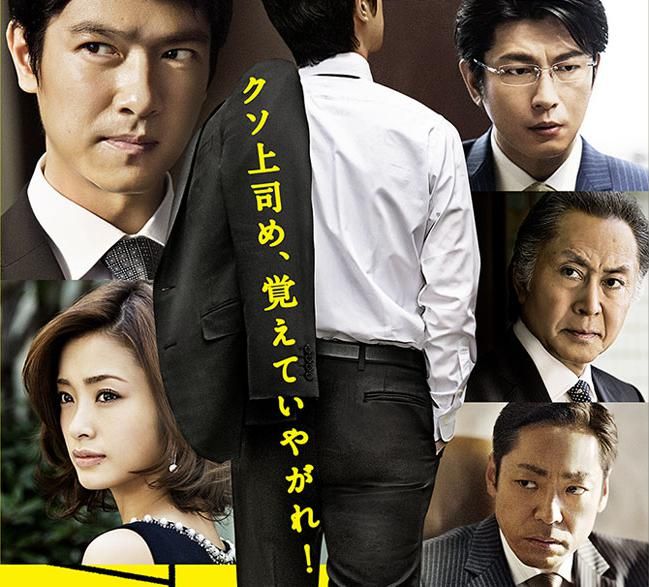 Big news is brewing in J-dorama land but I have a feeling it'll all work out. The highest rated dorama of 2013 (and of the last decade) was the phenomenal maybe once-in-a-lifetime tour de force that was Hanzawa Naoki. Pundits get happy when a KimuTaku dorama breaks 20% nowadays when before he would hit 30% or even 40% regularly. Hanzawa Naoki started at a successful 19% ratings and it just kept going up and up and up one a straight climb to the top to end at 42.2.%. Bravo to Sakai Masato for reinvigorating J-doramas even but for a few exhilarating months. It was nail biting fun to follow along each week to see how much the ratings were leaping per episode. Hanzawa Naoki was a TBS show and from the moment the last episode aired there has been talk of a sequel. More financial injustices for Hanzawa to fight, the public demanded! The network didn't rush any sequel through and Sakai Masato hit another success with Legal High and its sequel so isn't terribly desperate to reprise his most famous role to date.
Unfortunately it doesn't look like the sequel to Hanzawa Naoki will star the titular man himself as Sakai Masato has reportedly turned down the sequel since he's already been signed on to headline the 2016 NHK Taiga called Sanada Nobushige about the famed Sengoku warrior. Taiga filming takes the entire year and usually starts very early so Sakai Masato will be fully committed starting the middle of next year which is when TBS is looking to drop the Hanzawa Naoki sequel during summertime. To wait for Sakai means letting the sequel linger until 2017 which will probably erase the freshness of the story in viewer minds. Luckily there are a handful of leading men who have the acting chops and charisma to take over and TBS is currently in talks with Abe Hiroshi to do the sequel. Does Hanazawa get plastic surgery and grow 6 inches to morph into Abe Hiroshi? LOL I have no idea how TBS will pull off a Hanzawa Naoki sequel that doesn't star Sakai Masato and have the audience buy it, but Abe Hiroshi is about as good a replacement as it gets.
I'm going to die laughing if Abe overacts the way Sakai did. Screencapping Hanzawa Naoki is a barrel of intense expressions bordering on having a hernia.