It's a little too early to start seeing goodies from the upcoming SBS Wed-Thurs drama Pinocchio, the drama recently started filming and its predecessor My Lovely Girl just aired episode 6. It does feel a bit too quiet though so let's get the Pinocchio train rolling with the first unofficial peek at the production in the still above with many of the leads filming for the poster. I see Lee Jong Seok in the corner and a newly short-hair Lee Yoo Bi sitting in the middle. I believe the cast in this poster are those who work at the news station where leading man Lee Jong Seok is a reporter.
Not seeing Park Shin Hye around doesn't bother me, I feel like there is always heightened scrutiny around her (for valid and kneejerk reactions both) so best if she arrives in an official package with Lee Jong Seok to evaluate them as the drama plans to showcase their pairing. She is a pretty consistent SNS updater so below are two new pictures she posted to her media accounts, one showing her with the Pinocchio script and the other rocking a Disney Pinocchio sweatshirt and cap given to her as a gift.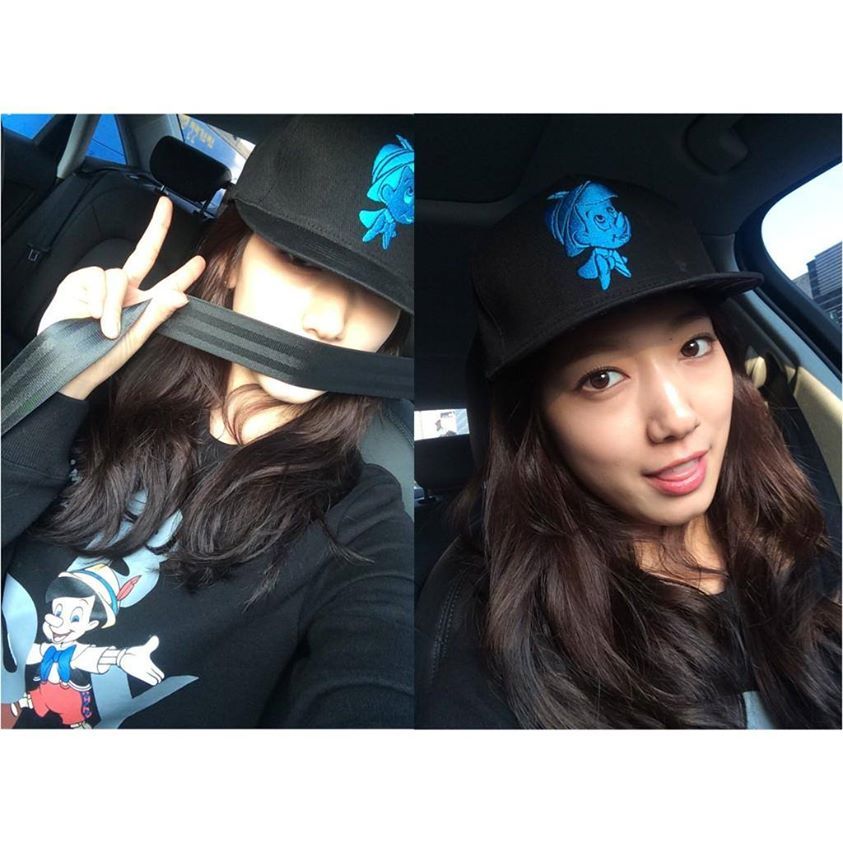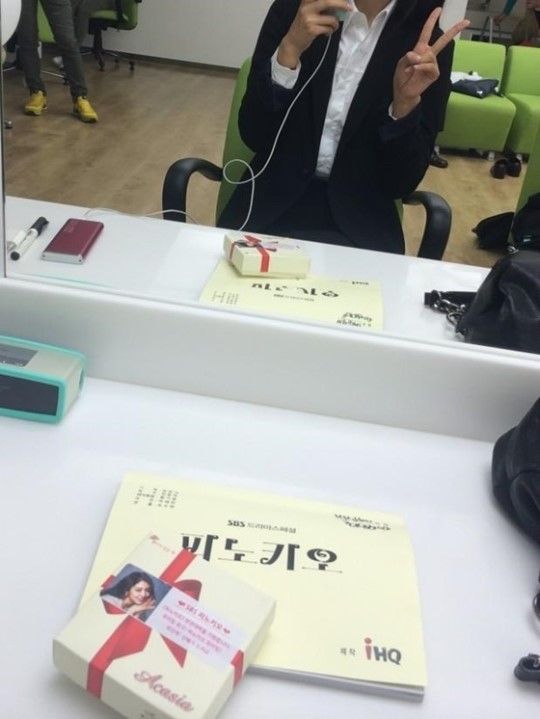 I know Park Shin Hye's character sneezes when she tells a lie, still not sure who in the cast is supposed to be the wooden boy gone bad getting a chance to become a real. Probably Lee Jong Seok then, but I'm still scratching my head on this rather tenuous title connection. Judging from the two pictures above, Park Shin Hye's hair style will be her current look of flowing long locks rather than styled weirdly.