I don't think one needs to see Lee Min Jung as the unwitting collateral damage in her husband Lee Byung Hun's recent blackmail scandal to feel bad for her. The empathy comes from seeing a woman shamed even if she went into the married fully aware future things to come, I'm always loath to say stuff like you brought it on yourself. Lee Min Jung continues to work hard as she's done in her career since her debut, one of these actresses that's steady if not ever rocketing into the stratosphere.
She's in the pages of the October issue of W Magazine modeling a line of Tory Burch watches and looking openly tense. I like it actually, there is fire and some anger and her body language seems coiled in some of the poses. It makes her seem more raw and relatable that she can do her job but still show that she's a person with real feelings inside. The latest update on her life comes from the tabloids reporting that she hasn't stepped foot in the shared marital home since early September when the scandal broke. She accelerated a trip to France to attend a wedding, extended her stay, and since her return to Korea has been living in her parents home.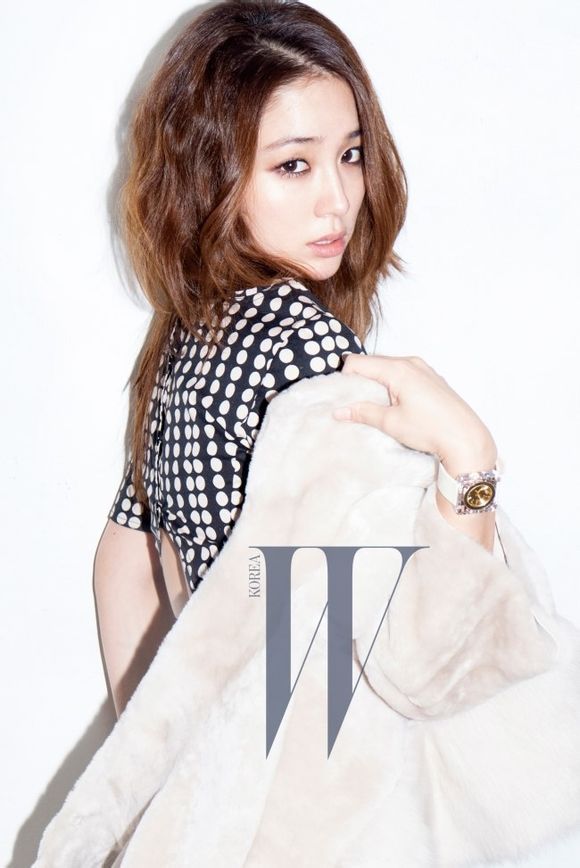 The watches are forgettable but I'm sure Lee Min Jung is finding solace in keeping busy, I do that too whenever shit happens in life. My only two quibbles with this photoshoot are relatively minor: (1) I hope she's not wearing real fur and instead rocking the faux fur, and (2) why did the stylist do her hair looking dried out and lifeless rather than lustrous but mussy.