There's more casting news on the drama front and for ease of discussion I've combined it into one post even if it pertains to separate dramas. Most of the casting news is around upcoming SBS epic sageuk Six Dragons Flying which keeps adding to its sprawling cast, with big names like Kim Myung Min and Yoo Ah In in talks already. The leading lady is finally revealed to be MBC regular Baek Jin Hee, who makes her first sageuk return since her unintentionally funny and memorable turn as the female antagonist in Empress Ki. Her character will be having a love line with Yoo Ah In's male lead so is definitely the female lead this time around.
Likely joining them will be Byun Yo Han, who is making a huge name for himself after a supporting turn in Misaeng and is currently enjoying his first drama male lead role in Ex-Girlfriend's Club. If he confirms then he'll be rolling from one drama straight into filming another. Also in talks for Six Dragons Flying is the second actress name to be linked to this male-centric drama – Jung Yumi (Rooftop Prince, Maids) is considering an offer as the second female lead, sticking with the sageuk genre she only recently wrapped up in Maids. I'm pretty convinced all the actors and actresses officially in discussions will end up doing Six Flying Dragons since it's so high profile with plenty of meaty sounding roles.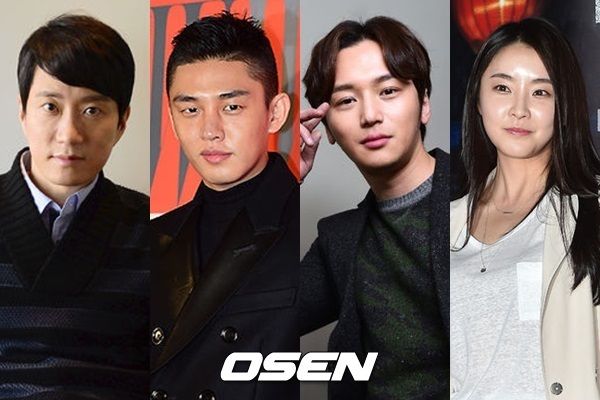 On the non-sageuk side of things, I'm super looking forward to tvN drama ghostly body borrowing rom-com Oh My Ghost after Park Bo Young and Jo Jung Seok signed on to headline. Now the excitement has only increased with news that Kim Seul Gi is confirmed to join the cast with her unique brand of scene-stealing acting.