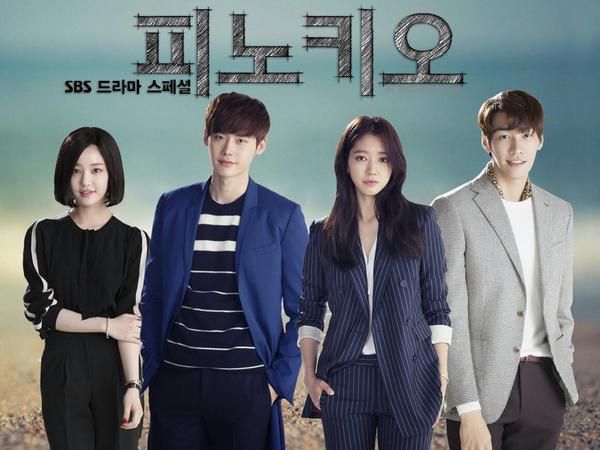 While it's not a surprise to hear that popular or well regarded screenwriters have pending dramas in the works, it's always a relief to get some concrete information to look forward to. The Girl Who Sees Smells is a perfect example of everything clicking but for the writing of the drama, and in that case that everything else managed to salvage the ship for me. But it does emphasize once again the importance of competent storytelling above all else, and for that these two screenwriters remain at the top of their game.
Screenwriter Park Hye Ryun wrote two of my favorite dramas in the original Dream High and the recent Pinocchio, and is also the writer for the beloved I Hear Your Voice. She works predominately with SBS but has done a drama apiece for KBS and MBC so it's unclear where her next drama will land. What's certain is that she has something specific in mind as Park Hye Ryun just registered the name for her upcoming drama called Page Turner. No other information is available but the drama title alludes to perhaps a musical drama in store. Pinocchio convinced me she can tackle any subject matter and make an interesting yarn out of it.
Before I even liked Park Hye Ryun's works I've been a fan of screenwriter Noh Hee Kyung. Her vastly underrated Goodbye Solo is a masterpiece and she's done so many amazing memorable works even in ones I personally didn't connect with. Her last drama It's Okay It's Love was both a critical and popular success so the excitement is high with the news that she's preparing her next drama. It's going to be a weekend family drama, with no word on the specific story line, drama title, or which network it will air on.
I know this drama return sounds vague but hearing Noh Hee Kyung preparing a weekend family drama is pretty big news to me since she's focused on prime time trendy dramas for her last few forays. Whether the end result works for me, both Noh Hee Kyung and Park Hye Ryun write with intelligence and thoughtfulness in all their works, which in this day and age is such a rarity indeed. Can't wait for their return in late 2015, even if it ends up in 2016.