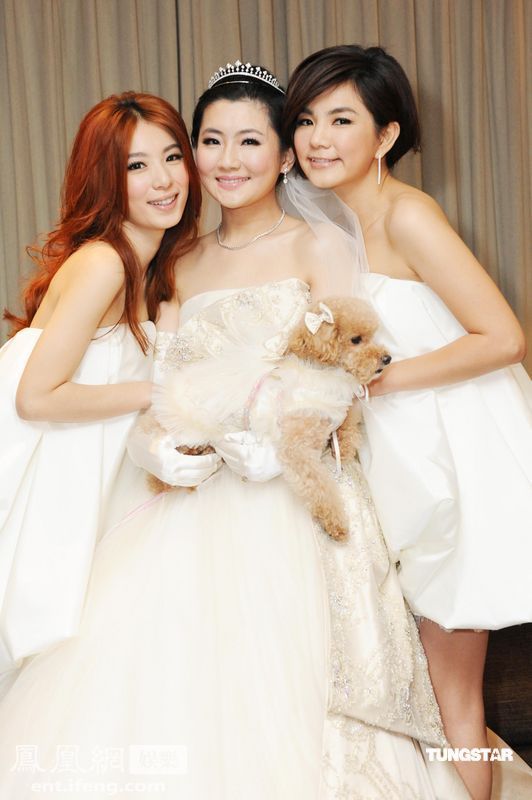 It was a gorgeous night in Taipei on October 31st, capping off a perfect fairy tale wedding for Selina Jen (the S in SHE along with Hebe Tian and Ella Chen) to her lawyer bridegroom Richard Chang. Selina, who last October suffered 3rd to 2nd degree burns over 50% of her entire body during an onset explosion while filming a drama in Shanghai, managed to stun her medical team with her resilience and courage in recovery for the past year, allowing her to finally marry her fiancée after postponing their wedding due to the accident. The ceremony was presided over by Taiwan president Ma Ying Jou, with over 1,000 guests attending including top stars, political figures, and business leaders.
I'm tearing up just reading about it, and seeing Selina's beaming face and how she bravely wore a strapless gown despite her burn scars being visible. She's so weak still she had to sit for the most part of the wedding, and underneath her gown she had to wear a compression garment for her skin grafts to continue to heal. But she is utterly gorgeous inside and out, and I wish the happy couple a lifetime of happiness. A bunch of pictures after the jump!
Selina with her two best friends and group mates Hebe and Ella, who were two of her bridesmaids that night. Have a picture of them happy and healthy from before the accident. It's impossible to know if SHE will ever have any activities as a group again, but they will definitely be friends regardless.
I can't lie and say Selina can possibly recover to the point she looks exactly like her pre-accident self. But her recovery has been so successful with her facial grafts that she's gotten her smile and twinkle back. I'm so proud and happy for her.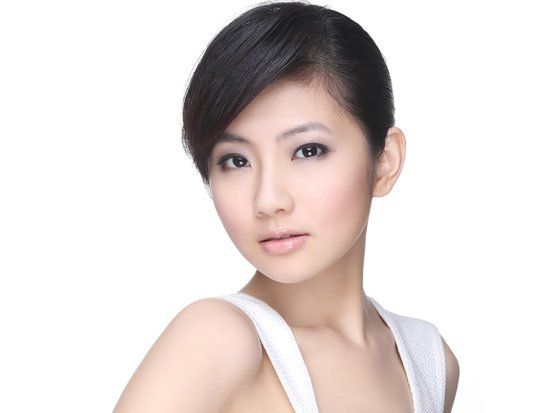 Below are pictures of the wedding and reception afterwards.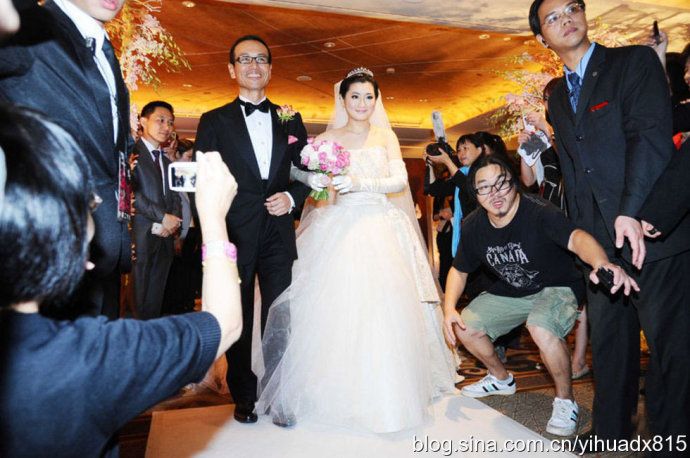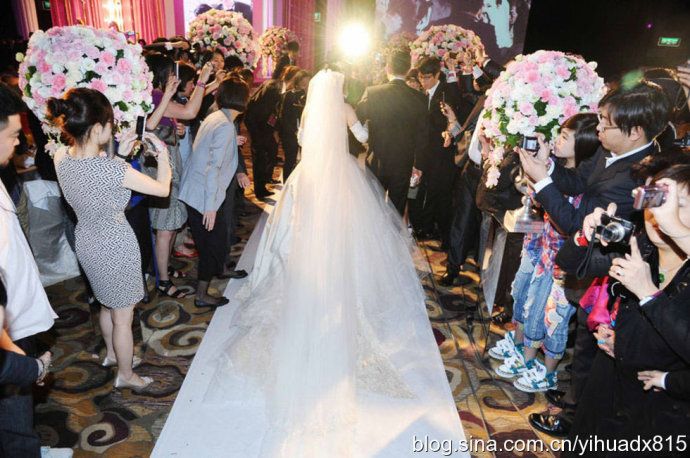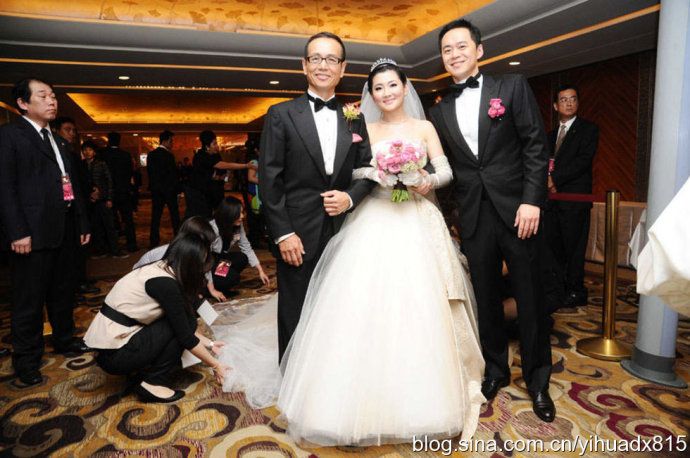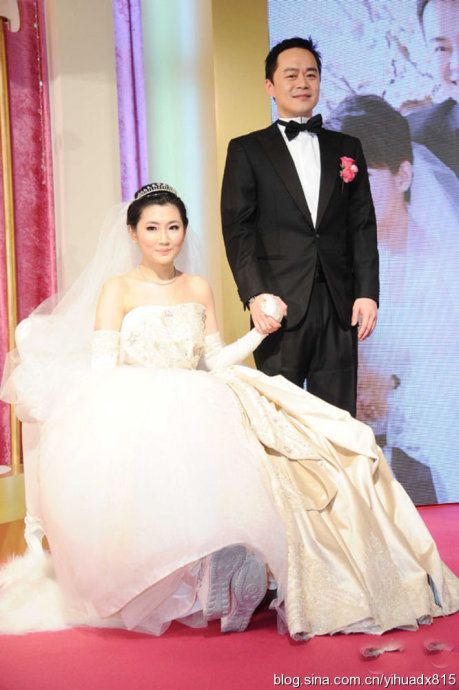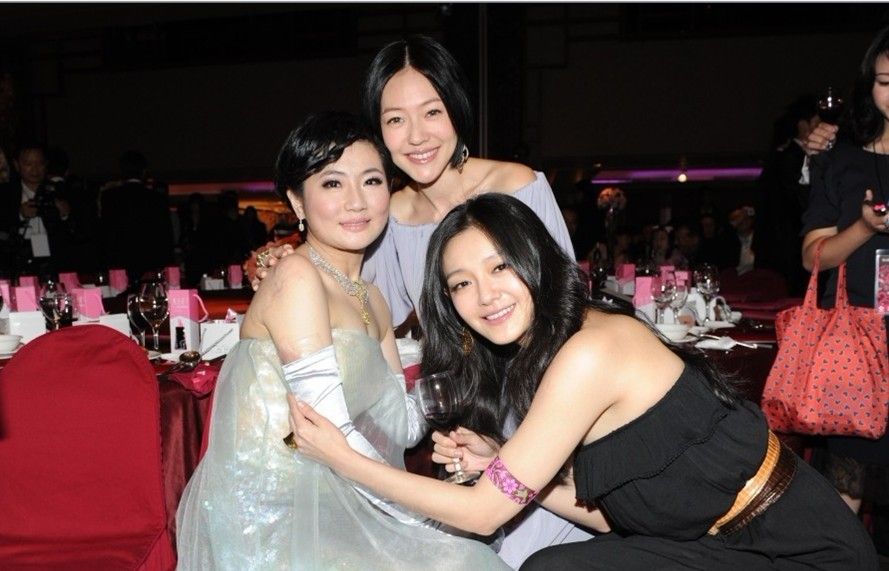 The first picture below is from the set of engagement pictures Selina and Richard took before her devastating accident, and the subsequent shot is from the pre-wedding pictures they took last month.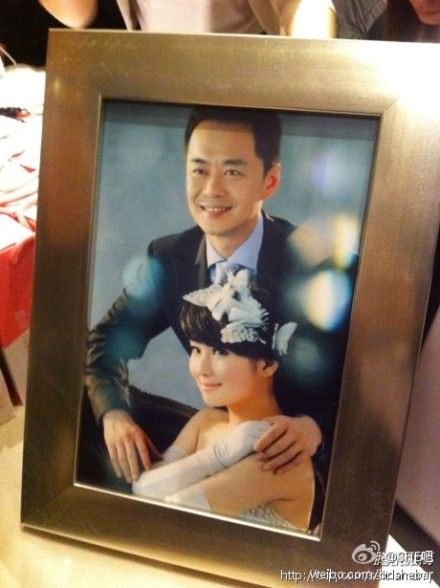 While all weddings are joyous events, sometimes a wedding that is a long time coming like Selina and Richard's just has that added poignancy that makes you want to cry tears of happiness. Apparently there wasn't a dry eye in the house during the ceremony, and afterwards Selina gamely held court while everyone came to toast her (as opposed to Chinese tradition where the bride and groom walk from table to table to toast their guests). There won't be a honeymoon since Selina is unable to travel, but the happy couple thanks everyone for coming and expressed their happiness just to have this moment together no matter where they are.