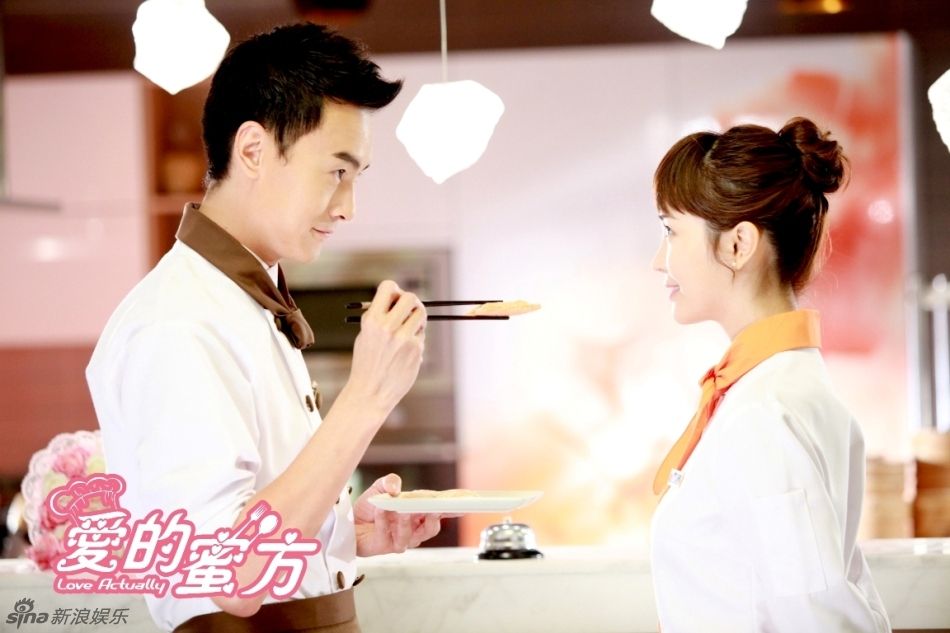 I swear, the more I see of Love Actually starring Lee Da Hae, Joe Cheng, and Li Yi Feng, the more it gives me Sunny Happiness vibes. Aside from Feng Feng being in both dramas, I'm feeling this lighthearted sweetness plus tons of sparkling chemistry amongst the leads. The similarity increased even more after listening to both the opening credit theme song and the ending credits theme song for LA, both of which seriously kick ass. The opening credits song is the fast-paced "Call Me" by Henry Tseng which reminds me so much of the SH opening theme song "With Tenderness", and the ending credits theme song has just been revealed to be Hebe Tian's "It's Fine to be Lonely" which is like a first cousin to Angela Zhang's "Happy Sadness Day." Luckily for us, both the opening credits and the ending credits theme songs are not new and exclusive to this drama. Both were released by Henry and Hebe as part of their respective solo album's back in 2010 so we can start listening to them now!
Bringing you all the download links for both songs so that those who love it as much as me can listen to your hearts content before the drama premieres in a few days. Hebe is one of my all-time favorite female singers and I've actually had this song in my rotation for years now, so it's such a treat to see it being used in a drama that I'm looking forward to watching. Check out the teaser of the ending credits below, which reveals more squeeworthy scenes between the OTP. For those asking about dubbing, this drama will not be dubbed for any actor other than for Lee Da Hae. Despite her amazing stupendous ability to speak Mandarin Chinese, she still has a very noticeable Korean accent. So her character is dubbed, but everyone else is not. I can listen to Joe and Feng Feng talk? A billion percent yummy and hell yes!
Preview of ending credits for Love Actually set to Hebe's "It's Fine to be Lonely":
Official MV for Hebe's "It's Fine to be Lonely":
Click here to download Hebe's "It's Fine to be Lonely" (mediafire mp3)
Official MV for Henry Tseng's "Call Me"
http://www.youtube.com/watch?v=82xKqpAMRjI
Click here to download Henry Tseng's "Call Me" (yunfile mp3)
Just in case folks are curious, the dubber for Lee Da Hae's voice in Love Actually is famous for dubbing all of Liu Shi Shi's voice in her dramas, amongst many others actresses in other dramas. She was in fact the voice of Maertai Ruo Xi in Bu Bu Jing Xin (she is also Liu Shi Shi's dubbed voice in LoCH2008, Clothing the World, Strange Hero Iljimae, Xuan Yuan Sword, etc.). At least we know what to expect – a very clear and melodic voice, not too aegyo or high pitched. A solid choice.