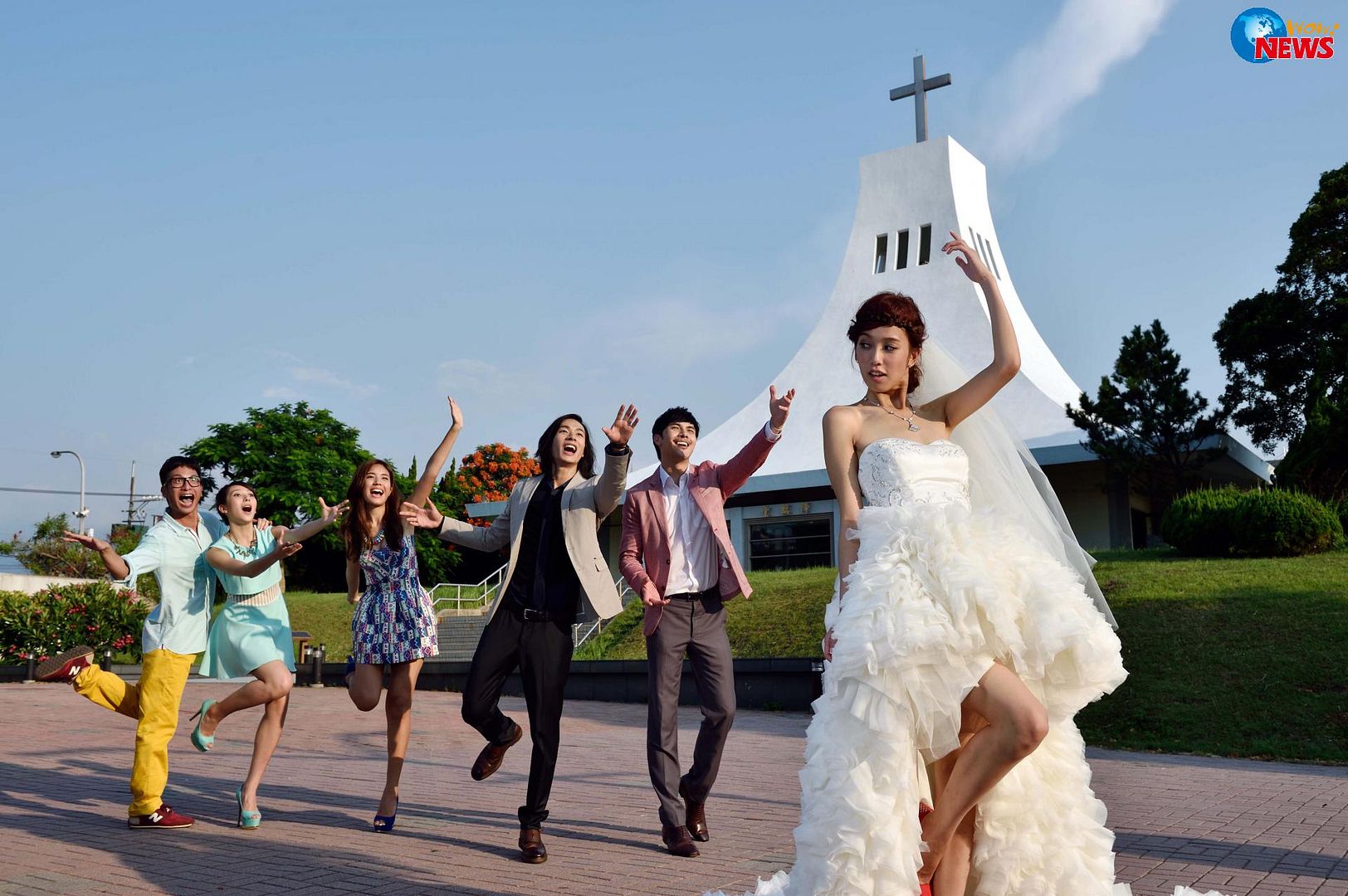 The more I see of the upcoming TVBS drama Boysitter (摩女搶頭婚 translated literally as Modern Woman Snatches First Wedding) the more excited I'm getting. I'm not elevating my expectations too much but the mere thought of a fresh new cast starts things off on the right foot for me. Starring Annie Chen, River Huang, Melvin Sia, and Nita Lei, the drama surrounds a successful career woman single mom who dares to live life like a modern woman when it comes to romance. She's described as someone who subscribes to the Modern Woman Four Mores – dare to date, dare to break up, dare to pick up, and dare to snatch it up. Love it!
She finds herself waffling between her longtime boyfriend who doesn't want to get married and a playboy who might be headed towards reforming into the perfect guy to settle down with. The drama production had the main cast shooting for the poster by decking Annie out in a gorgeous couture wedding gown and having her toss the bouquet for her love triangle men and drama friends to catch. River and Melvin took it quite seriously and apparently there was real jostling for the bouquet as seen in the picture above. Annie looks stunning in the dress, it's not something that most ladies can pull off but her supermodel background makes the dress look exquisite. This drama is slated to follow The Way We Were on Saturdays starting in early November.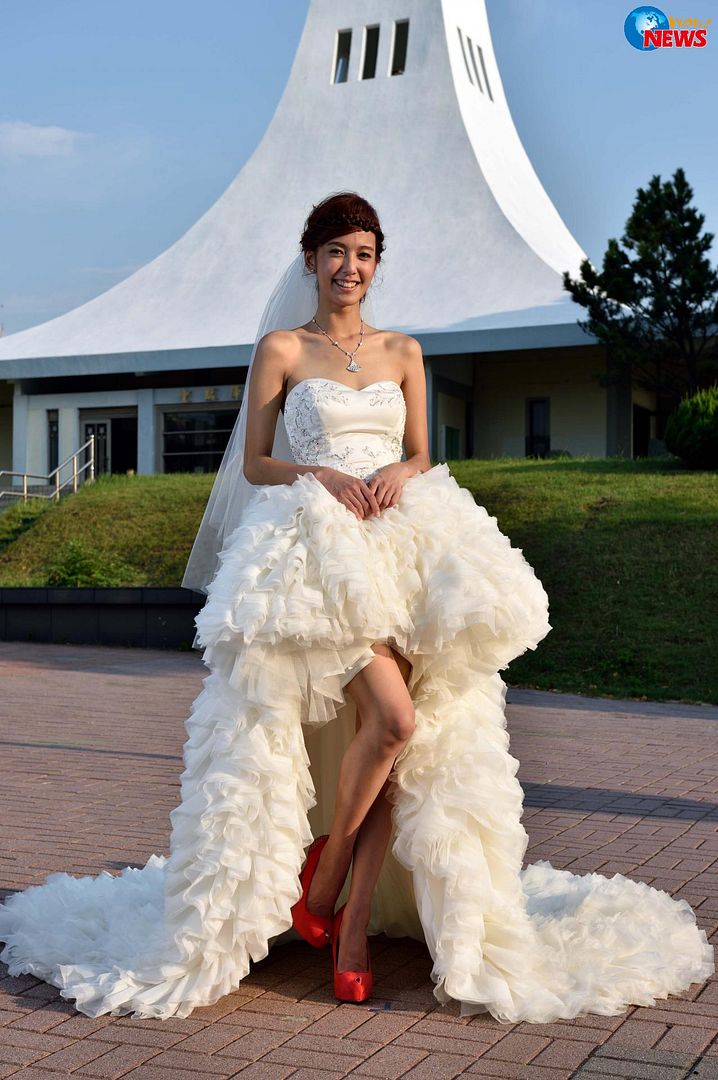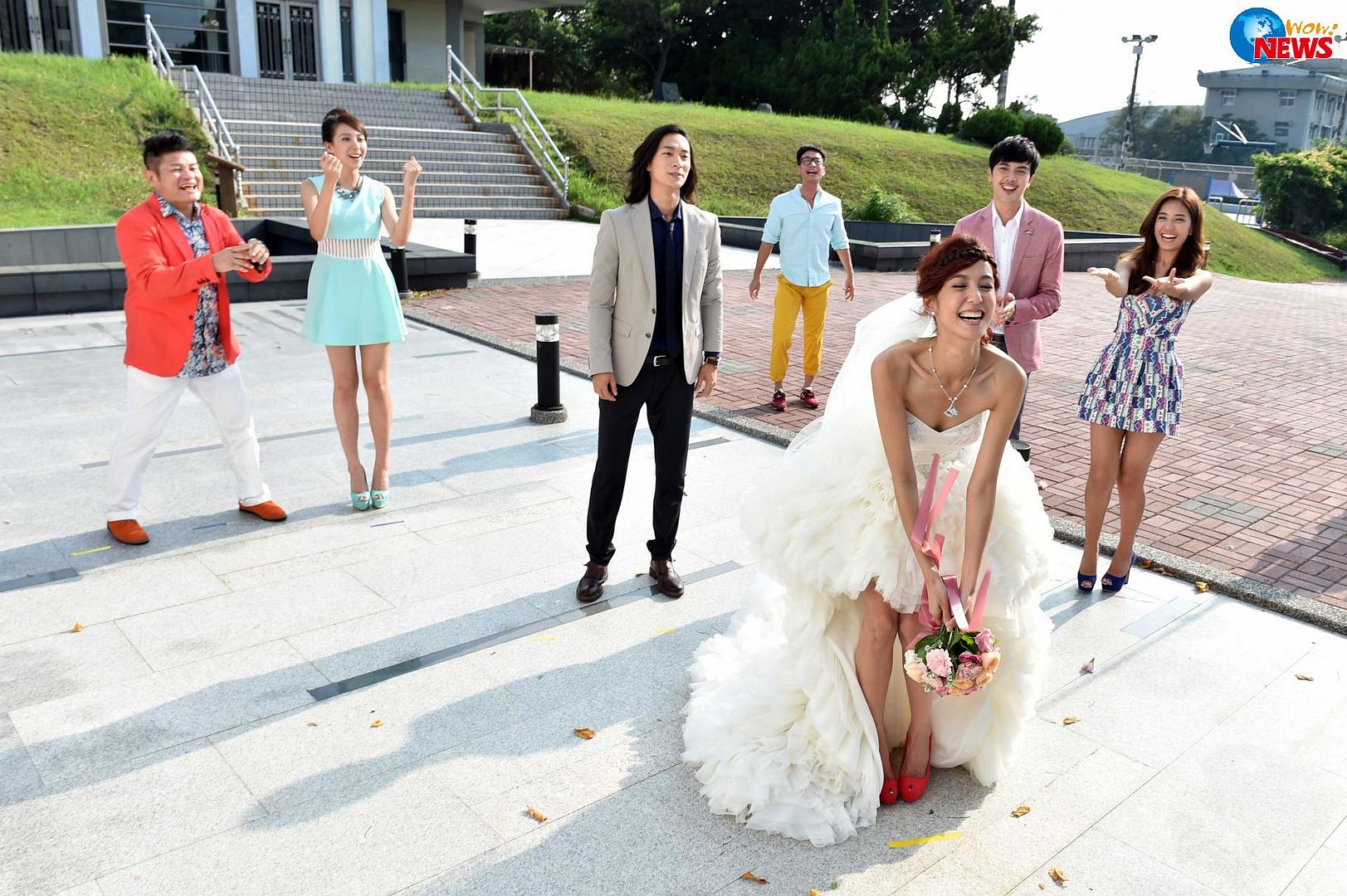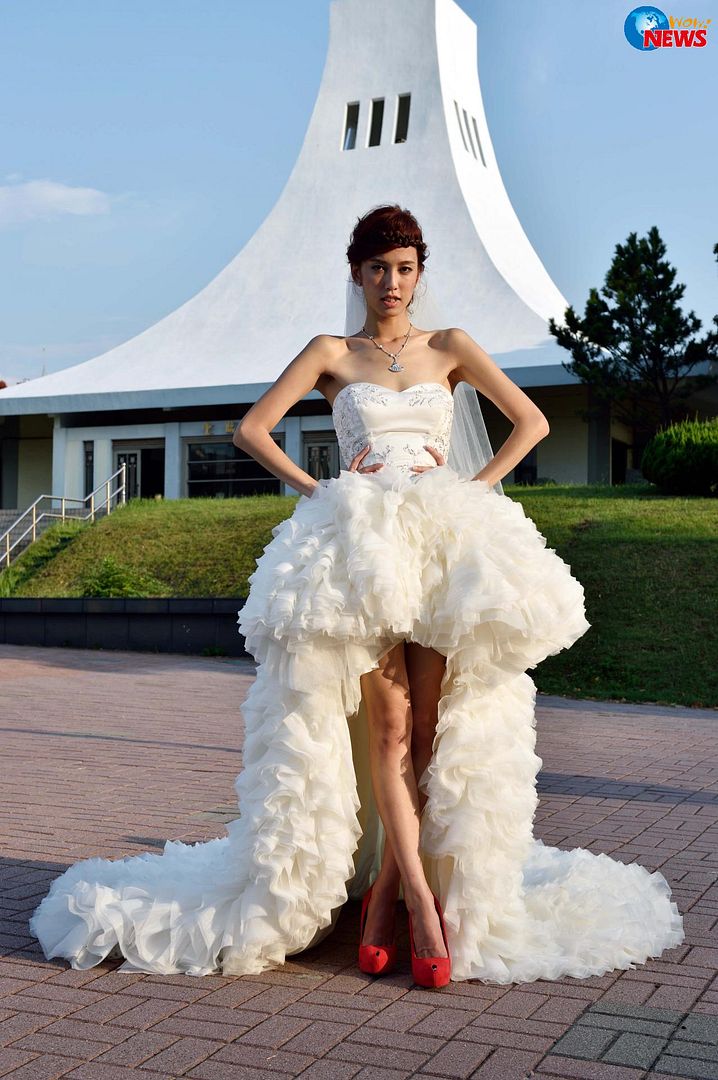 Another reason to be excited is the producer and screenwriter for Boysitter is one of the handful of female behind-the-scenes talent that really understands how to tell a modern-era empowered woman story. Producer Wang Pei Hua co-wrote and produced the dramas A Fierce Wife and Love Forward, both dramas headlining the female lead characters and giving them the central transformative arcs.