I'm feeling pretty optimistic now that the first four episodes of Hyde, Jekyll, Me are done and I've vented my disappointment. The preview for episode 5 is the first time I've gotten excited about what's to come, it genuinely looks fun and interesting now that Seo Jin and Ha Na are going to be living together. I'm glad I like Seo Jin already at this point, mostly because his suffering and torment makes him the more interesting one compared to Robin's beatific smiles and compartmentalized thinking that he can exist merely as a selfless presence in this world.
Life's not that easy so it makes sense that the good Robin does generates negative consequences in other ways, and that appears to be driving Seo Jin's rigid self control to keep Robin at bay. The previews show Ha Na perking up considerably once she lives with Seo Jin, and anything is better than so far when she's shown only the combination of being damsel in distress and confused unwitting participating plot device. Ha Na does have more chemistry with Robin mostly because Seo Jin just antagonizes her, hopefully the cohabitation will force some mutual empathy soon.
This is one drama where the drama stills are prettier and more alive than the actual scenes in the drama. Not sure exactly where the disconnect is but Han Ji Min is delivering the attitude in the pictures but falling flat when seen in action. Hopefully she really will get better otherwise she'll end up a Jin Se Yeon in Dr. Stranger, shippable if her character is the one the lead actor loves but lacking the connection with the audience that comes from good acting.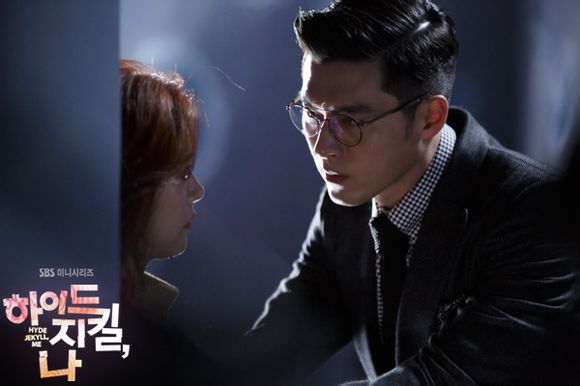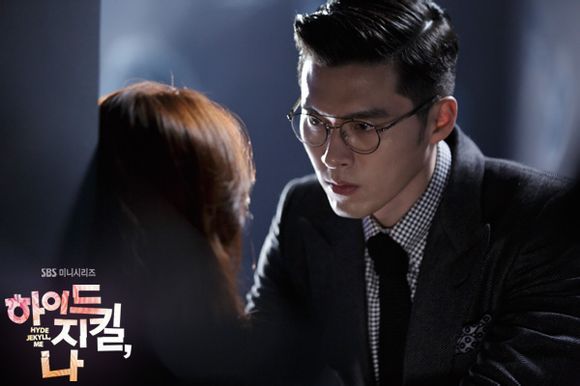 Episode 5 preview:
Seo Jin: AHHHHH
Robin: I'm know you're angry but I'm angry too. If you make the person who allowed me to exist cry, then you're dead.
Seo Jin: If you use my face to say that line again then you're dead!
Ha Na: From today on, two days one night, destination Suncheon. Thank you for cheering me up.
Seo Jin: Are you crazy! Did your brain short circuit? Otherwise how dare you do that! We agreed to never pretend to be the other but you…..
Ha Na: Don't get hurt. Why do I care if you're hurt or dead. Live well. Immediately leave my house! What's going on?
Seo Jin: Until then, let's go back to the old rules, me during the day, you at night.