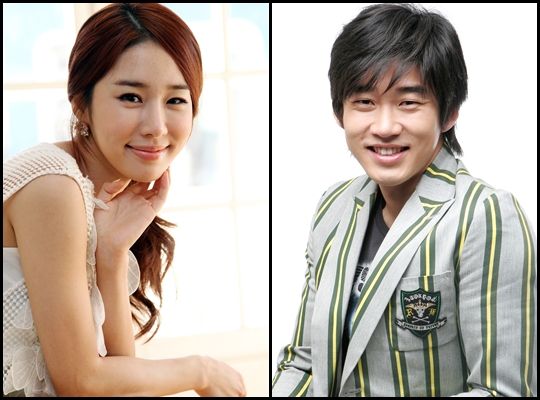 News reports announced today that Yoon Kye Sang (Who Am I?) and Yoo In Na (Secret Garden) have been tapped as the second leads for the upcoming Hong Sisters drama The Discovery of Affection, which supposedly also has its name changed to Best Love.
The Hong Sisters really are skewing older and more sophisticated for their latest drama, which has already been confirmed to star Cha Seung Won and Gong Hyo Jin. With the main casting complete, I am officially thrilled with the cast and concept. Starting my countdown until May!
I like Yoon Kye Sang and Yoo In Na, both of whom are very charming actors on screen, and I hope they get together in the end rather than butting into the perfect potential OTP that is Cha Seung Won paired with Gong Hyo Jin. I hesitate to get my hopes up too high, but the story of an over-the-hill top actress and her relationship with another male star just reeks of possibility and real emotional stakes.
Also confirmed as part of the cast is manager-turned-actor Jung Jong Ho, who will be playing Gong Hyo Jin's character's manager older brother. This drama will be broadcast on MBC starting in May on Wed-Thurs to follow Royal Family.
[Credit: My Daily news]