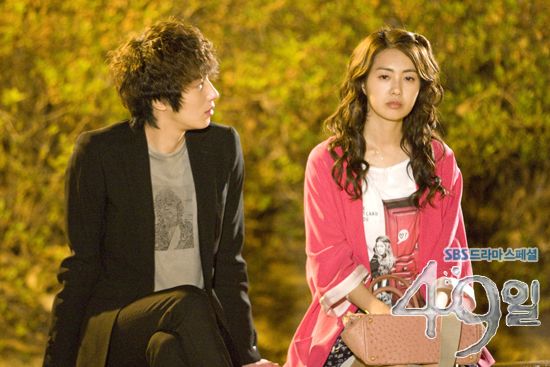 49 Days has a lot of mystery, but it's not really the tense or spooky kind that makes me anxious. I find myself okay either way – if Ji Hyun gets her 3 tears or not – because I think either ending could be validated for me and make me feel like the journey taken by our protagonists was meaningful and reached its proper conclusion.
Written preview for episode 14 of 49 Days:
Ji Hyun finds a picture in Yi Kyung's graduation album that reveals who Song Yi Soo is. She's surprised to discover that Yi Soo looks just like Scheduler. She shows the picture to Scheduler, and Scheduler finds out from Ji Hyun that he was Yi Kyung's lover when he was alive. He has many questions about what he was like when he was alive. But he loses his temper and yells at Ji Hyun that this can't be true.
On the other hand, In Jung confirms that Ji Kyung is Ji Hyun's friend Park Jung Eun. In Jung wants to find out more about Ji Kyung, so she arranges to meet Ji Kyung. Kang discovers a document communication from Ji Hyun, where Ji Hyun asks that her father's will be voided.
[Credit: written preview released by SBS, translated into Chinese by 49 Days Baidu bar, translated into English by me]