I'm like a chipmunk, I can be busy doing someone important, but the second I sniff one of my obsessions, I immediately drop proper work like a hot potato and toddle off to happily waste time. Which was how I ended up spending an entire night happily watching Yamapi MVs and missing the Akira-incarnation of Pi like mad. Pi was all over the news this week as he hit the Thailand stop of his solo Asia tour. I've been following all his pit stops, but his concert in Thailand deserves special mention because he's growing his hair out and he now looks like a mashed together Kimutaku–Jin.
No, I'm serious. Look at his outfit and style on stage (totally screams Jin circa the KAT-TUN Queen of Pirates tour), and his almost liony mane is Kimutaku all the way. But the best part of all these concerts is that Pi sings "Seishun Amigo" (without Kame *sobs*) and then dances like its 2005 (he also sings "Daite Senorita", and then I get flashes of Kurosagi and immediately start headdesking). Sigh, I miss the good old days~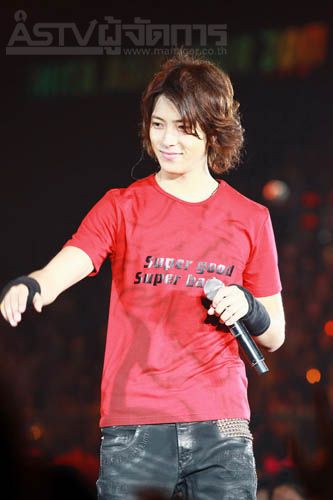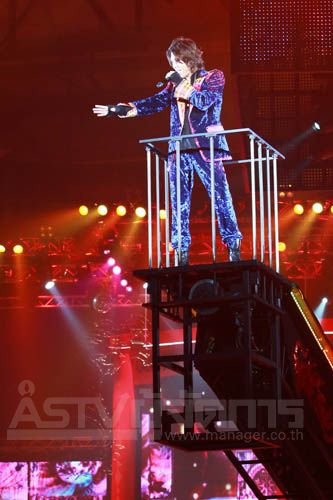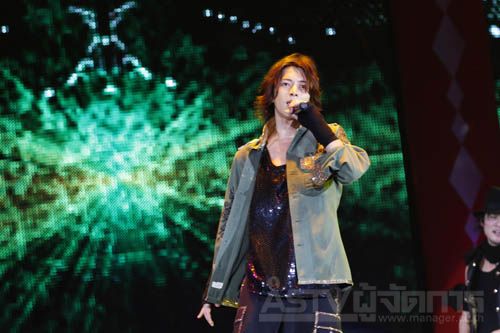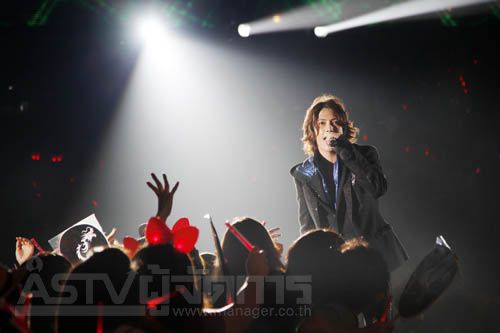 Thai news program coverage of Pi's Thailand concert:
http://www.youtube.com/watch?v=cv9lxWbUeLg
I will never be able to explain, to myself or anyone else, why I love Pi. And I mean I adore this boy like I can't even believe. There is just something so dorky about him inside all the pre-packaged Johnny shit, and it came out in Nobuta wo Produce, and I'll never be able to forget it. Watching him and Kame perform "Seshun Amigo" is a treat I indulge every few months, because it's hilariously ridiculous yet sublimely perfect somehow. Like that rare Summer of '98 of mine.
Pi and Kame's first performance of Seshun Amigo on TV in 2005:
http://www.youtube.com/watch?v=sKskG8ioVX0
As a bonus, watch Pi and Kame do Seshun Amigo, with the addition of Jin and Ryo:
http://www.youtube.com/watch?v=XFnLtPY88so
I'm totally in the mood for a Pi-marathon, which probably means I should finish the few Pi dramas I've left hanging, so that I can call myself a Pi-completist. ProDai or CB2, folks? Or neither, and bask in some BB-summer of love? Sigh, so much want, so little time.
[Credit: all pictures from www.manager.co.th]