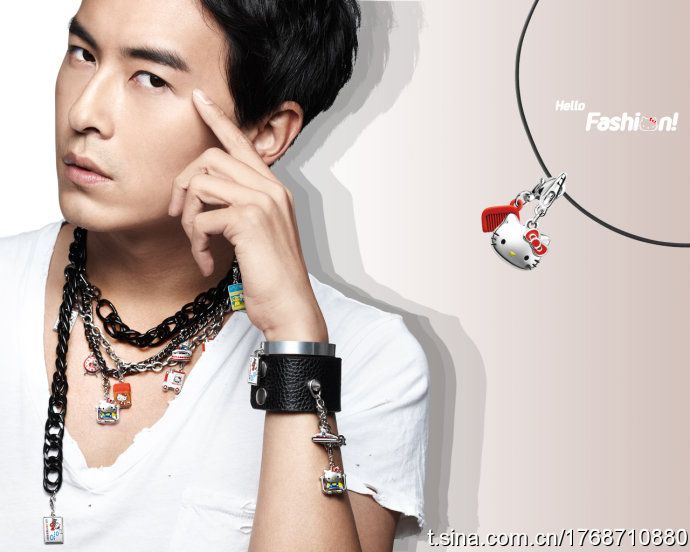 Do my eyes deceive me? *rubs eyes* Nope, that is in fact Joe Cheng posing for…..Hello Kitty. I suppose stranger things have happened, but once I got over my extreme shock at the incongruity of it all, I suppose two of my favorites together is always a good thing. It actually wasn't just Joe – he was paired with Sonia Sui and Bianca Bai (oooooh, love putting similar alliterated names together) for a 7-Eleven ad campaign to promote its 35th anniversary line of Hello Kitty charms, which can be purchased using points earned by shopping at 7-Eleven in Taiwan. I'm such a sucker for these things. If I was in Taiwan I'd totally call all my cousins and make them give me their points until I acquired every charm. Anyways, the commercial is pretty hilarious as well, so have a look and enjoy the lulz.
7-Eleven Hello Kitty CF 1:
I don't believe any sane Taiwanese man would wear the Hello Kitty charms like an epaulet on his suit jacket, or as necklace accessories, the way Joe was all fierce with his during the CF. But on Joe, it looks perfectly normal to me. Hello Kitty and Joe = match made in Koala heaven.
7-Eleven Hello Kitty CF 2:
Okay, this CF is just really really cute. And I really really want those Hello Kitty charms!