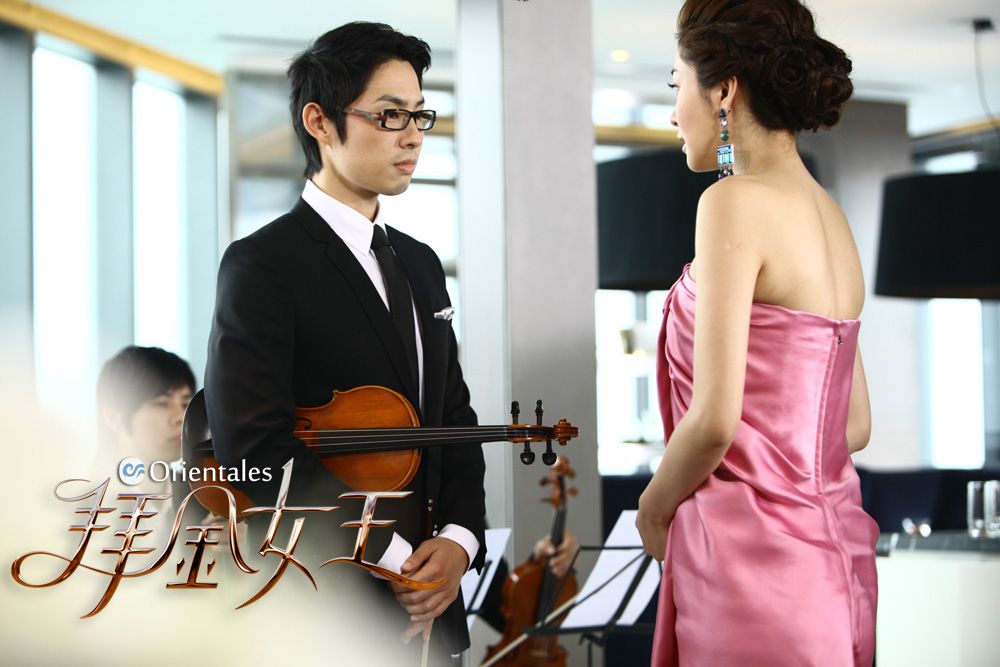 I feel like I just discovered a greater purpose for why I do recaps. While K-dramas are covered extensively by so many great writers, TW-dramas never really had the quality to lure people to write about it. Even the two TW-dramas I've recapped this year have been great fun and well-made, but ultimately nothing mind blowing. Until now.
Material Queen is a drama that has blown my mind. I cannot stop thinking about it, chewing through the meaty dialogue and rich characters, and then just feeling a sense of emotional clarity. If I don't write about this drama, it's low ratings and lack of big TW-idol stars means it'll get overlooked. That would kill me, for MQ is fast rocketing up on list of quite possibly the best drama that I have seen this year from any country
Episode 5 had be me alternatively gasping, sobbing my guts out (the Daddy-Eugene scene was a doozy of a weepfest for me), and finally watching the final sushi scene with my jaw on the floor. Episode 5 was brilliant, it was nearly perfect, and I am completely floored with the simultaneous hearts and guts of this drama, daring to be uncomfortable and painful, yet ultimately very rewarding.
5 Carat:
Jia Hao stands behind Chu Man to guide her on the violin, only he quickly notices the mood (very sweet and tender) and takes a step back. He awkwardly suggests that he play a Eugene piece for Chu Man instead. Jia Hao plays and Chu Man sits and watches him, smiling as she absorbs the music. She remembers Jia Hao telling her back in Paris that he plays for people all over the place, but no one has ever stayed for his music before. She remembers the first time she heard Jia Hao play in that bar in Paris.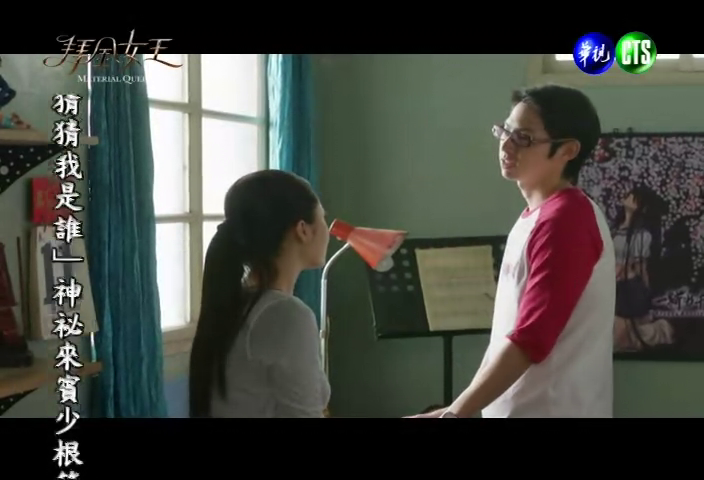 Jia Hao finishes and Chu Man says he plays not like someone who wants to quit violin forever. Chu Man reminds him that Jia Hui and his dad spent all that time and money nurturing Jia Hao's talent, not because they want him to succeed, but because he was worth it to them. Jia Hao wonders if she's encouraging him right now. Chu Man honestly replies that talent is a limited commodity, can't be bartered or gained (she compares it to a limited edition brand name bag – a limited quantity), so it pisses her off to see Jia Hao letting it go to waste.
Chu Man admits that Jia Hui asked her to encourage Jia Hao, but what she's saying today is just to remind him that his life is his own, so he should reach out and accomplish his goals. Jia Hao has heard this from Chu Man before so he tells her to stop repeating herself, and that her self-help class is over now. Jia Hao puts his violin away and a rolled up paper falls out. Chu Man picks it up and hears that it supposedly is a hand written and signed score by Eugene, the one Jia Hao's dad was rushing to give to him when he collapsed of a heart attack.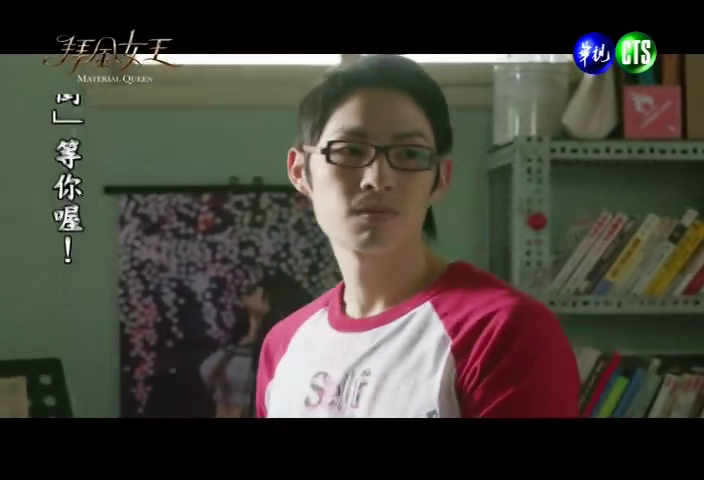 Chu Man asks if this is real? Jia Hao doesn't know. The music sounds like Eugene, and the signature looks like Eugene, but Jia Hao cannot imagine how his father, a vegetable seller at a market, could have gotten a hand written and signed piece from Eugene. Chu Man asks what if this is real? If it's real, then Jia Hao wants to know how his father could have gotten it. How much effort, how much work, did his dad have to put in to get this priceless item from Eugene, all to make Jia Hao happy. Jia Hao ruefully says he didn't make his dad proud, he couldn't get his degree and he got kicked out of school for a girl. Who could possibly have any more expectation of Jia Hao.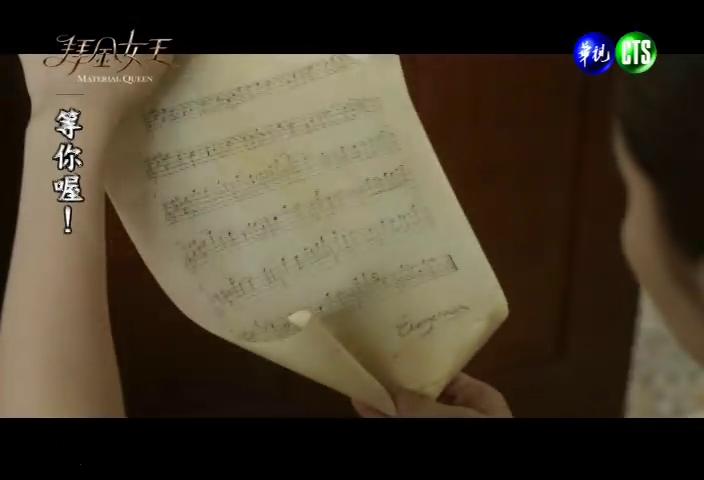 Chu Man wonders how this simple piece of paper has such a history behind it. Jia Hao explains that Eugene hasn't had a new score in a long time, and collectors and fans would greatly prize this score if it was authentic. You can see Chu Man's mind working, and she realizes this is a priceless item that any Eugene fan would be interested in.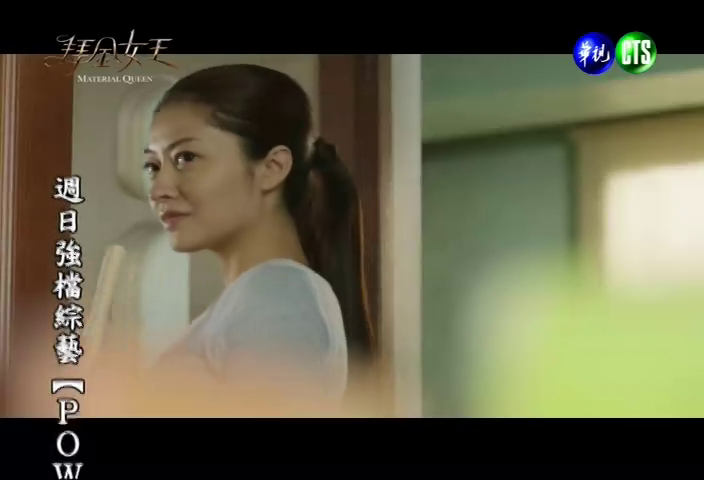 Jia Hao says it doesn't matter if this is real or not, it's the last gift from his father. Chu Man notices Jia Hao randomly put it in a box. She says the damp Taipei air will ruin the paper. She offers to put it in a proper protective covering for Jia Hao. Chu Man walks out holding the score, with a glint in her eye.
Chu Man and Jia Hao arrive at the party hosted by Yen Kai Ming to announce Eugene's upcoming visit to Taiwan. Other rich and successful ladies are there, such as Anchor Xue and Miranda, a young starlet. Chu Man reminds Jia Hao to button up and look dashing. She hands him a gift bag of limited edition Swarovski gifts, telling him that he can sell it and feed the family for a year. Jia Hao adorably asks for another free bag from the attendant.
Jia Hao looks at a priceless violin on display and is in awe of Yen Kai Ming's collection of musical items. Chu Man isn't so sure Yen Kai Ming is a real music lover, since real lovers of music ought to be playing such a violin instead of letting it sit into a display case. Jia Hao would be able to make even a violin like this sound the way it is supposed to be played.
Jia Hao looks at Chu Man with yet another appreciation of her depth, but she asks him to stop staring at her. She knows that she's gorgeous. Jia Hao sincerely tells Chu Man that she's very beautiful today. Chu Man knows she's beautiful, but she's not beautiful for Jia Hao to look at today. She reminds him to do their official business and help her land Yen Kai Ming.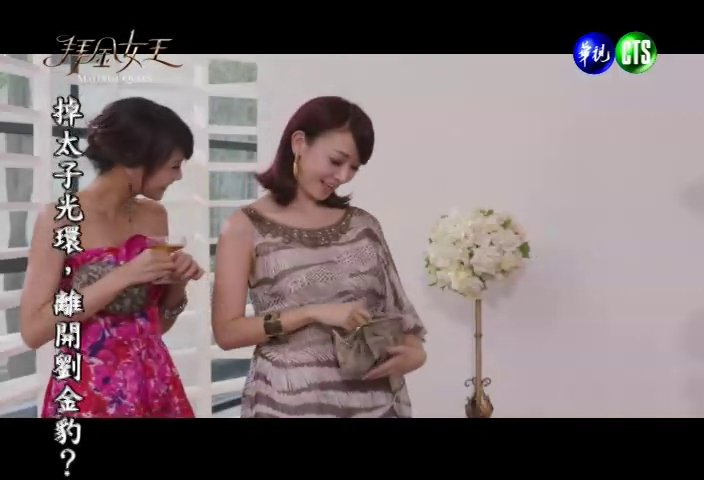 Anchor Xue tells Miranda that she's gotten about 70% of the phone numbers of the young rich men at the party already, reminding Miranda that she's yet new at this gold digger business so she needs to take her time. Every woman wanting to marry rich is at this party.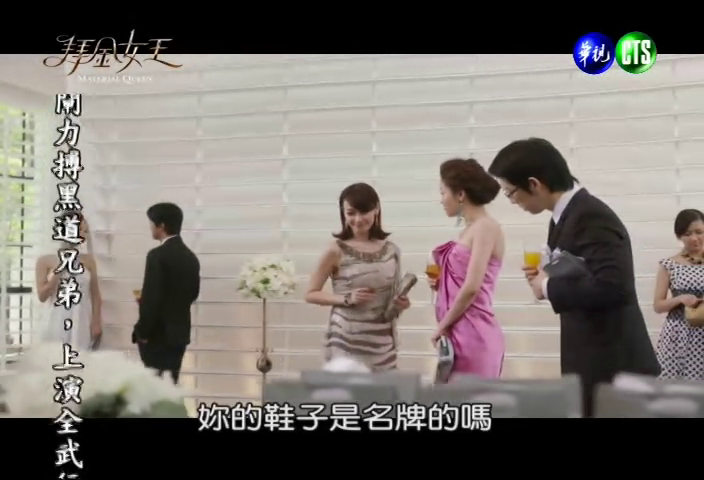 Anchor Xue and Chu Man make eye contact and both ladies put on their game faces. Anchor Xue walks over and compliments Chu Man, who returns the compliment. The two ladies trade thinly veiled digs at each other. Anchor Xue mentions Chu Man's scandal from Paris and Chu Man mentions Anchor Xue likely going to Seoul recently to get more plastic surgery done. Meowr. Serious, MEOWR.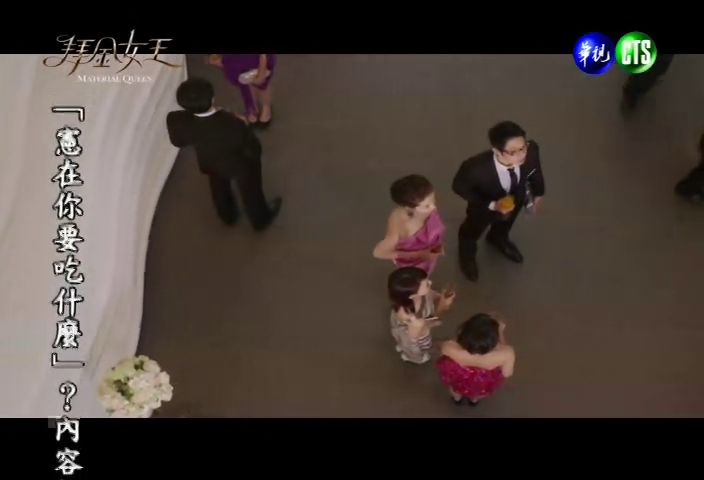 Jia Hao hilariously is all awkward while listening to this conversation. He notices that Anchor Xue's breast sticky is visible and points it out to her, which lead Chu Man to snark that she can show her the proper way to apply it next time. Chu Man introduces Jia Hao as the newly-returned from Paris musician, and Jia Hao says his name is "Justin".
Vivaldi's Four Seasons starts to play on the speakers and Jia Hao recognizes it. He asks if the ladies know which season it is? Chu Man correctly recognizes it as the Winter season and even correctly picks which segment from the piece it is. Yen Kai Ming overhears it and walks up to the ladies. He thinks he owes Chu Man an apology since she fainted at the casting for his building spokesperson. Chu Man says an apology is not necessary since she's feeling better.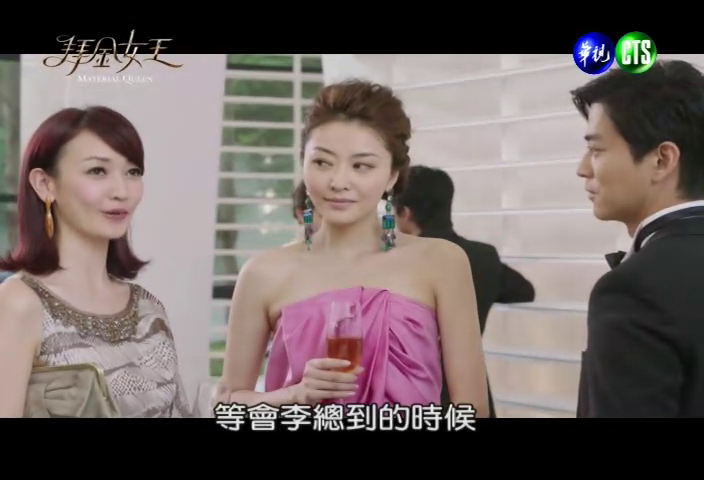 Chu Man is surprised he still remembers her, to which Yen Kai Ming says she's hard to forget since she's so hardworking as to write down in her notebook all the goals she's working towards. LOL, such as landing him. Chu Man smiles and thanks him for inviting her to the party. Anchor Xue walks up and says that today is also the 60th birthday of President Lee, the best friend of Yen Kai Ming and the person responsible for arranging Eugene's visit to Taiwan. Anchor Xue has prepared the orchestra to play a brand new Eugene piece today to help celebrate President Lee's birthday.
Chu Man says that her friend Justin is Eugene's common place student and can play a piece for President Lee today. Jia Hao looks uncomfortable but Chu Man says he'd love to play. Jia Hao has no choice but to agree, but tells Yen Kai Ming that his skills are not that good.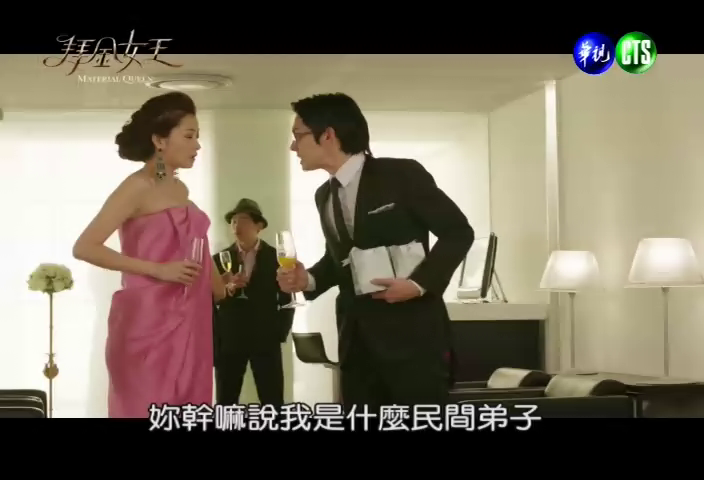 Jia Hao rushes away and Chu Man follows him, asking why the attitude since he agreed to come here today to help her? Jia Hao is pissed that she claimed that he was Eugene's student. Chu Man doesn't think she lied – Jia Hao idolizes Eugene and is like his student since Jia Hao has been studying him all this time.
Chu Man thinks no one will know, plus what if the brand new Eugene piece Anchor Xue claimed to have is also a fake. God, Chu Man and her sense of "truth" is so hilariously warped. Jia Hao correctly tells her that it's not whether it's true or false, but that Chu Man offered him to play today without even getting his consent. He is not her tool to make Yen Kai Ming happy! Chu Man tells Jia Hao not to be extreme in his reaction. Today there are lots of music lover present, plus an elder is turning 60. Can't Jia Hao just act like he's socializing with people today when he plays? Chu Man tries to placate Jia Hao by nudging him a few times,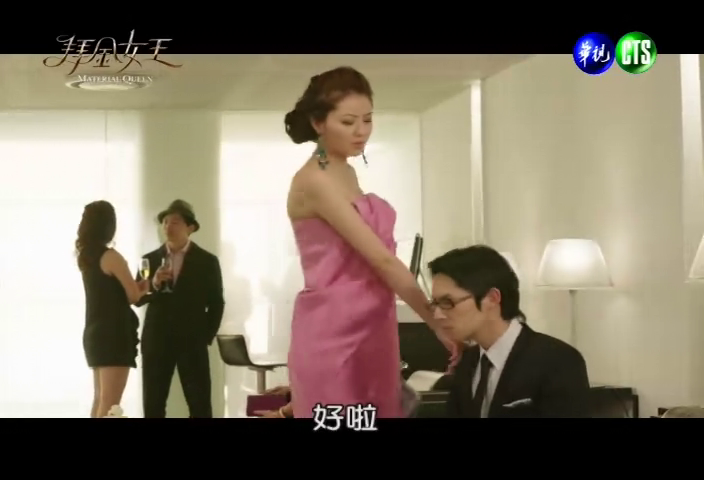 Chu Man knows she is in the wrong. If Jia Hao still refuses, she'll go tell Yen Kai Ming. It'll turn her into a liar in Yen Kai Ming's eyes, but c'est la vie. Jia Hao retorts that Chu Man is a liar. But then she pouts, and Jia Hao agrees to do it just this once. Chu Man smiles and pushes him towards the orchestra, telling him to consult them on which piece to play. Chu Man mutters to herself that she can't depend on Jia Hao, so she's happy that she came prepared with her back up plan. With rich people, rather than chase behind them, it's best to have something so the rich will want to approach voluntarily.
Chu Man bumps into Yen Kai Ming and purposely drops the handwritten Eugene score for him to pick up. She tells him what it is, and Yen Kai Ming looks it over and confirms that it looks to be authentic, and resembles an unreleased score from Eugene's early years. Chu Man is pleased since she was just planning to use it as a possible boast. She tells Yen Kai Ming that this piece belongs to her friend, and she hopes that perhaps the piece can be unveiled today. Yen Kai Ming is interested in this piece, any piece by Eugene he is in fact interested in. Yen Kai Ming realizes that Chu Man came prepared today. Chu Man plays coys, saying that she's always been interested in Eugene.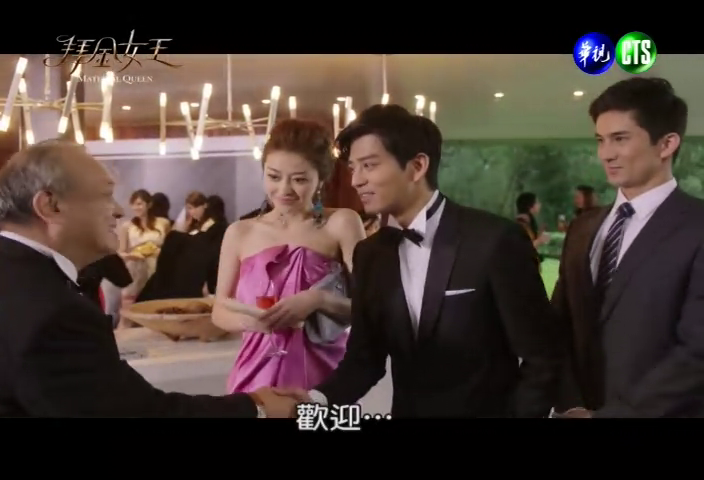 Yen Kai Ming goes to welcome his friend President Lee and introduces Chu Man. President Lee is shown the Eugene score and Yen Kai Ming tells the orchestra to get ready to play this piece today. Yen Kai Ming thanks Chu Man for doing such a big favor for him today to make his friend's birthday so special. Jia Hao has overheard all this and takes Chu Man to task for the plot she concocted. He accuses her of planning to swipe the score. She retorts that she did this because she knew he wouldn't lend it to her.
Chu Man just wanted to show it off to Yen Kai Ming and return it to Jia Hao after the party, she had no idea this would happen! Jia Hao doesn't buy her excuses since her actions set this all into motion. Chu Man ridiculously says it's like she was just cleaning the gun and it accidentally went off. She asks Jia Hao not to be angry, to which he screams that he's not angry, he's just shocked that he would once again trust a woman like Chu Man. He stalks off and Chu Man looks genuinely upset.
She rushes to speak with Yen Kai Ming, but is told that someone is here that also knows Chu Man. She is led over to say hi….to Chairman Wang. Chu Man sees Chairman Wang and her face immediately steels itself. She's perfectly composed and toasts Chairman Wang. He tries to insinuate that everything at this party is authentic, but what if there is a high class fraud at this party? Chu Man says everything at Yen Kai Ming's party is authentic, how can Chairman Wang insinuate anything is fake here. Chairman Wang says he's recently met a fake item and just wants to warn Yen Kai Ming.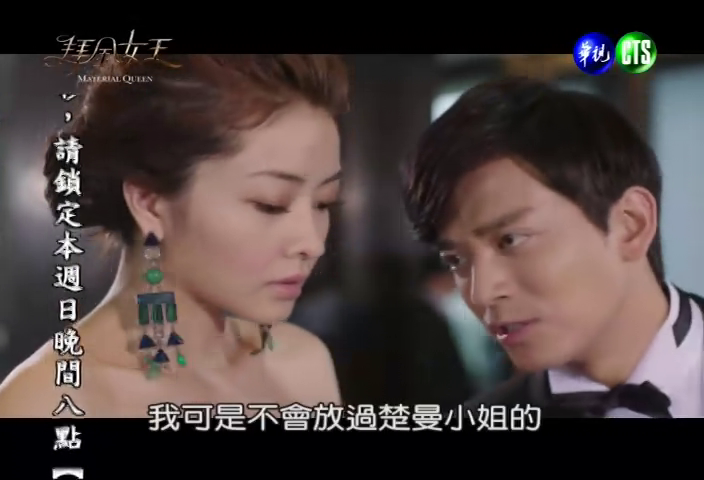 Jia Hao has rushed off but tripped and dropped his gift bags. He tosses them on the ground and walks off, muttering that he never should have come because this is not a place for him. Back at the party, Chairman Wang brings up the upcoming playing of the new Eugene piece. Chu Man wants to explain to Yen Kai Ming but Chairman Wang says he's putting off a billion dollar deal to listen to this piece. Yen Kai Ming leans in and tells Chu Man that if she lets him lose face at this party (i.e. the performance doesn't go as planned), then he'll never let her live it down. He then teases her that he was just kidding.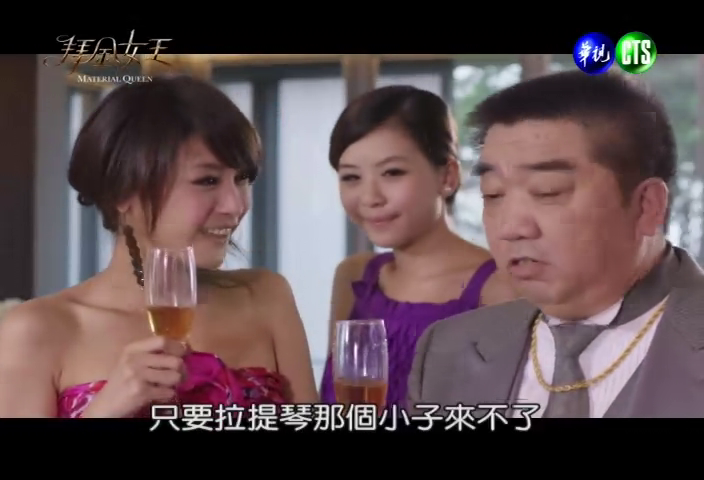 Miranda and Anchor Xue rush over to Chairman Wang and are pleased to be working with him to embarrass Chu Man. Chairman Wang is pleased that as long as Jia Hao doesn't show up, then they will for sure destroy Chu Man today. Chu Man hides in the bathroom and calls Jia Hao, but he refuses to answer his phone. He sees she left a voicemail, and he actually wants to listen to it, but his cell phone runs out of battery.
Chu Man is welcomed to the front of the party and the assistant announces the upcoming performance of a Eugene piece that has never been played before. Chairman Wang sits in front and smirks, then loudly exclaiming why the violinist isn't here yet? Chu Man tries to stall for time and suggests that she do a birthday song for President Lee today.
Chu Man sings, and we hear a woman yelling out to the departing Jia Hao that he can't leave. Jia Hao turns around. Chu Man finishes singing and Jia Hao is still not here. Chairman Wang gets up and starts insulting Chu Man, telling her this performance clearly is not happening and she is a big fraud. He tells her to leave this party immediately.
Chu Man has her head down as Chairman Wang berates her and tells her to get lost, which is when Jia Hao rushes up the stairs and returns to the party. Oh hallelujah! He apologizes to the guest for being late. Anchor Xue and Miranda run upstairs behind Jia Hao, making up an excuse that they took Justin out for a walk which is why he's late.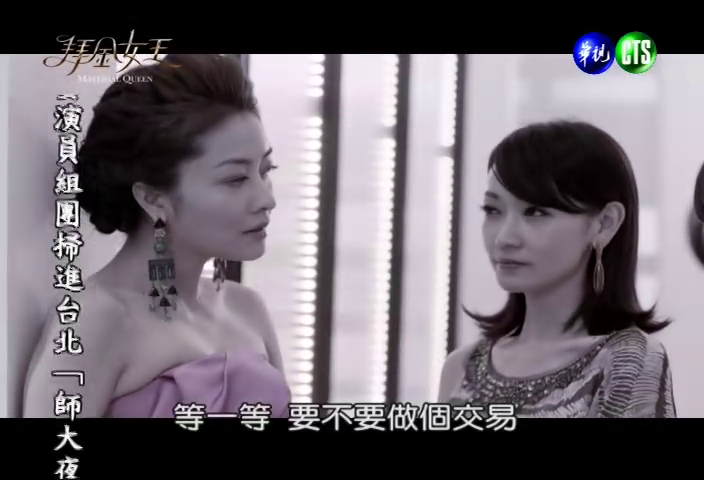 We find out in a flashback how Chu Man got those two rivals to help her. Turns out she made a deal with Anchor Xue, with Chu Man promising that she'll help Anchor Xue land the rich guy she's been dangling for in the past. Anchor Xue accepts the trade. Chu Man hands Miranda the VIP member card for the hottest bar in the city where all the rich guys hang out. She gets the two ladies to rush and get Jia Hao, and promise that they'll have her back when Chairman Wang tries to degrade her.
Back at the party, Chairman Wang refuses to admit defeat, revealing that Jia Hao is just an expelled student from the Paris Music Academy. Jia Hao realizes now that Chairman Wang was the person responsible for his expulsion. Yay, one misunderstanding down. Chairman Wang says it's his own fault for taking an outside job. Yen Kai Ming stands up and says that he confirmed already that the score is in fact an authentic Eugene piece with Eugene. Plus Eugene has confirmed that he did give that piece to a common student hoping he'd learn violin.
Yen Kai Ming tells Chairman Wang to apologize for insinuating the piece is a fake. Chairman Wang refuses, saying that even if the piece is authentic, Chu Man and Jia Hao probably stole it. Anchor Xue speaks up now to defend Chu Man, saying that its not fair for Chairman Wang to smear Chu Man's reputation in public simply because their relationship didn't work out. Chairman Wang is incensed everyone is helping Chu Man, who he calls a gold digger who can be bought with money.
Jia Hao says this is exactly WHY Chairman Wang has no right to criticize Chu Man, because all he ever did was just use money to placate her. He never tried to understand her. In Paris, when Chu Man was feeling down because she realized perhaps it wasn't the right relationship, as her boyfriend, Chairman Wang never noticed how she felt. All he did was buy brand name items for her. Perhaps Chu Man is a selfish woman, but who isn't selfish. Chairman Wang has never seen when Chu Man stand up for someone else. He doesn't understand how she grew up, having nothing and no one to take care of her.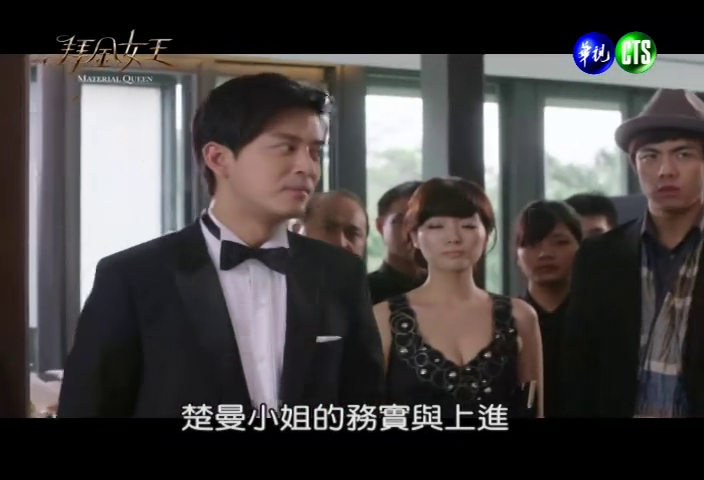 Chu Man works hard at everything, never stealing or taking, she gives so much to achieve her own dreams, so what is wrong with that! Yen Kai Ming finally speaks up and says there is nothing wrong with that. Chu Man's hard working mentality is better than those useless second generation chaebols out there. He asks Chairman Wang to leave the party because as a man, criticizing a lady in public is not good form. Yen Kai Ming sternly asks Chairman Wang to leave now.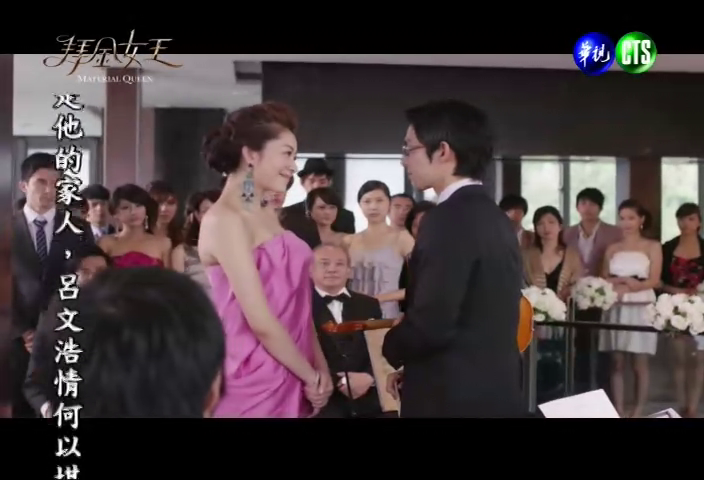 The Chairman leaves and suddenly Yen Kai Ming grabs Jia Hao's hand and studies his callouses. It doesn't matter that Jia Hao was expelled from school, he can see that Jia Hao works hard at his music. He asks Jia Hao kindly if he's willing to play for the birthday guest today. Jia Hao agrees, and he trades a look with Chu Man. She walks up and hands him a violin. She quietly, with her voice a tiny bit breaking, thanks him for coming back, and for speaking up on her behalf. She tells him that there are many music lovers here today, and it's a great opportunity for Jia Hao to showcase his talent.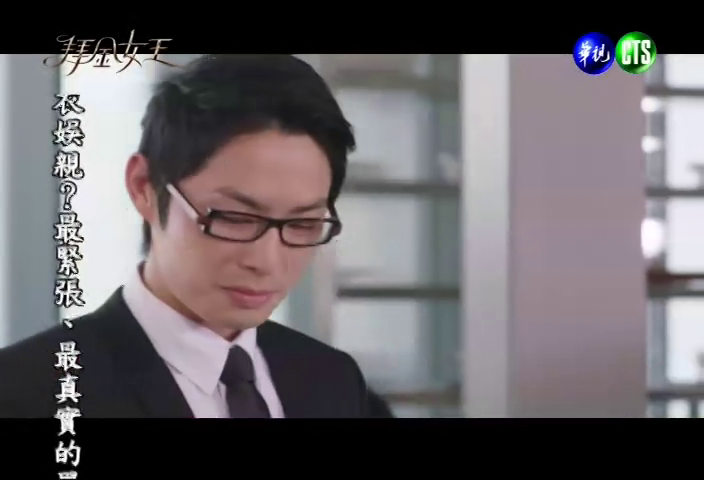 Everyone claps for Jia Hao. He tells the guests that he just learned that this score is authentic. This score was given to him by someone who just wanted to make him happy. But prior to today, he wanted to give up. This score was given to him not by Eugene, but by someone with little education who can't read a single note. That person may not read music, but Jia Hao knows that he would understand his music. Jia Hao takes a deep breath and begins to play.
It's a lovely piece, and everyone listens quietly as Jia Hao plays the piece and remembers his father giving him the score and then collapsing on the ground. Chu Man watches him play with such a look of caring and concern. Jia Hao remembers his dad hoping that someday he would become a world famous violinist so that everyone can listen to his music. Jia Hao finishes playing and all the guests enthusiastically clap. President Lee asks if Jia Hao can play a few more pieces.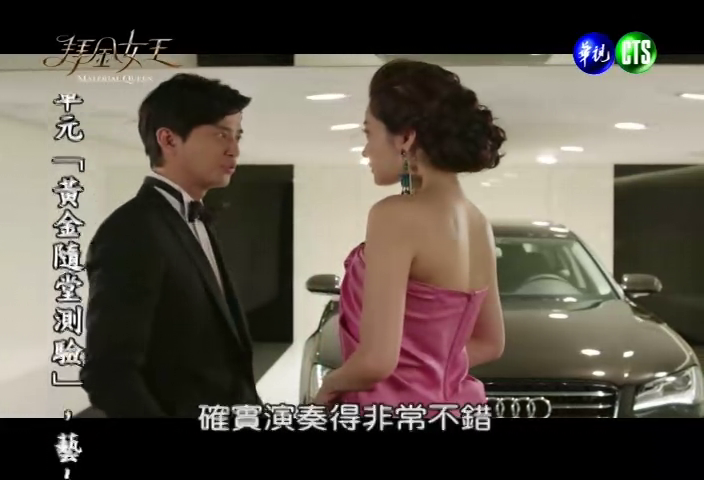 Yen Kai Ming and Chu Man are talking alone. She apologizes for Chairman Wang causing a scene, to which he apologizes for not selecting his guests more carefully and causing her embarrassment. Everyone in business knows about Chairman Wang's personality, but it was still shocking to see him so uncouth today. He thanks Chu Man for bringing Jia Hao, and giving such a priceless birthday gift to President Lee, someone Yen Kai Ming greatly respects and values.
Yen Kai Ming says he owes Chu Man one, so whatever she wants, if he can do it, he'll make it happen. Chu Man smiles and says there is something Yen Kai Ming definitely can make happen. Jia Hao is led by Yen Kai Ming's assistant into a room with a video conference linked up to Eugene. When Eugene sees Jia Hao, he smiles and says "hey kid, you haven't changed a bit." Eugene explains that Jia Hao's dad showed him a picture of Jia Hao, and he's sorry to hear that his dad passed away.
Eugene knows that Jia Hao wants to know about the score. It was late that night when Eugene headed back to his hotel, drunk and with a lady friend. Jia Hao's dad runs up to him outside the hotel. Eugene thinks he just wants an autograph and is ready to sign. But Jia Hao's dad takes out a tape recorder and plays it for Eugene, which is a recording of Jia Hao playing.
He tells Eugene "my son, good boy" and shows him a picture of Jia Hao. He wants to show Eugene just how talented Jia Hao is. Eugene takes the note that Jia Hao's dad is reading from and sees that Jia Hao's dad has phonetically written in Chinese the characters that help him pronounce these few simple English phrases.
Eugene asks the doorman how long Jia Hao's dad has been waiting here and is told since this afternoon. He invites Jia Hao's dad inside the hotel with him, where Eugene sits down in the lobby and takes out a pencil and paper. He tells Jia Hao's dad that he's never done this before, but today he's inspired by a father's love for a son. He just wanted to write a song about this moment, a father trying so hard to meet Eugene just to tell him how talented his son was. Eugene hands the score to Jia Hao's father and says this score is a gift for his son. He tells Jia Hao's dad that his son is talented, but he can be more tender.
Eugene tells the adult Jia Hao that even though he couldn't communicate with Jia Hao's father, but the emotions were conveyed between them. Eugene tells Jia Hao to let go of his guilt now, because Jia Hao's father wanted to see his son keep on going and never give up. Eugene tells Jia Hao to thank Chu Man, who begged Eugene to tell Jia Hao the story of how the score was given to him. Eugene teasingly tells Jia Hao that if Chu Man weren't so pretty, he wouldn't have spent all this time talking with him.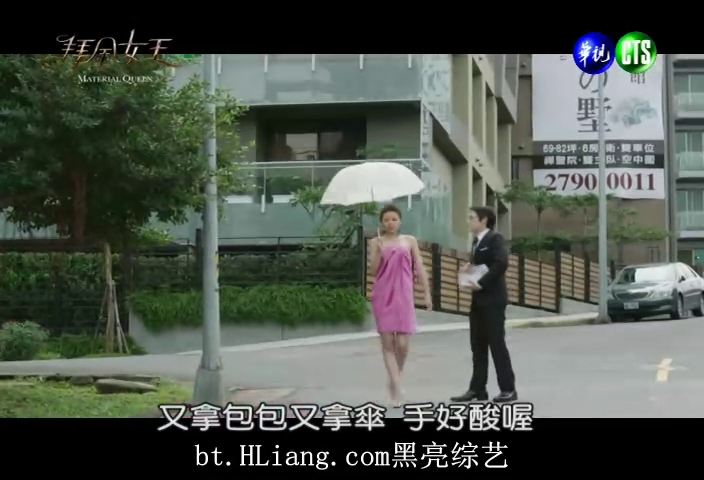 Jia Hao rushes out after Chu Man, who is waiting at the corner of the street for him. She's holding an umbrella (to keep the shade off herself, of course), and when she sees Jia Hao, she shoves her tiny little purse at him, pouting that it's hard to carry an umbrella and hold her purse. The fact that she just singlehandedly gave Jia Hao back his violin dream and helped him discover the truth about how his father got the Eugene score, the generous and kind gesture is adorably off set by seeing that she can still be such a superficial twit sometimes.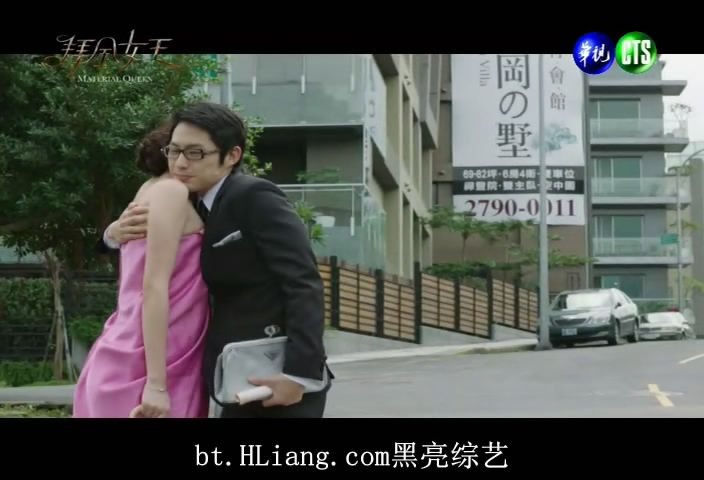 Chu Man asks if Jia Hao knows how nice she is to him, though she does regret not using her one favor from Yen Kai Ming to ask that she dine with him tonight. She grumbles that she used the favor on getting Jia Hao the answer about his father, which is when Jia Hao leans in and grabs Chu Man for a hug.
Jia Hao tells Chu Man that the real reason why he went back to that party wasn't because Anchor Xue and Miranda found him, it was because he suddenly remembered that Chu Man had been abandoned before, and he did not want Chu Man to experience that again. Chu Man smiles and leans in to kiss Jia Hao. I love how this kiss wasn't passionate, or romantic, but was instead tender and thankful, a genuine expression of how Chu Man felt.
Jia Hao drops the score during the kiss. When Chu Man ends the kiss, she goes over to pick it up and avoid the awkward moment. A car almost hits Chu Man and Jia Hao grabs her out of the way. But Jia Hao still wants to talk, asking Chu Man what the kiss just now meant? Yen Kai Ming's assistant gets out of the car and tells Chu Man that Yen Kai Ming wants to dine with her.
Chu Man excitedly tells Jia Hao that they have succeeded. She tries to grab her purse back from him, but he holds on a little tight. Chu Man sees his reluctance but she tugs her purse of out his hands, putting the score in his empty hand as a replacement. She tells Jia Hao that she doesn't want him to feel like he's being abandoned right now either, so she hands him NT 500 and tells him to take a cab home. Jia Hao watches the car pull away, and inside the car Chu Man looks back at him. After the car is out of sight, Jia Hao looks at the score in his hand and realizes that he never wanted to let go (of Chu Man) from the very beginning.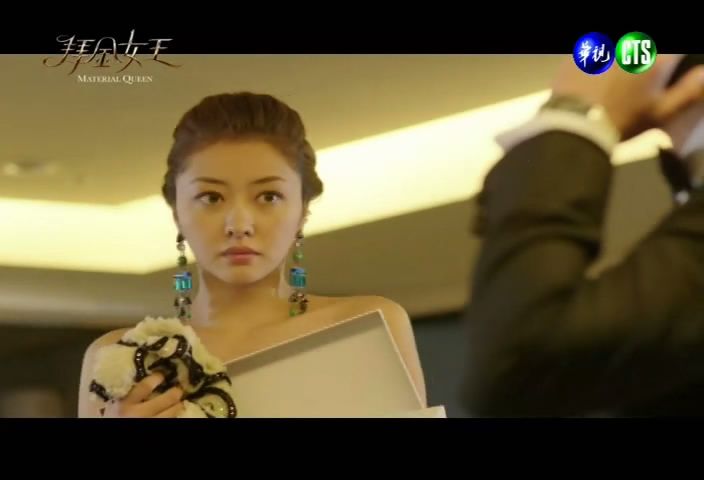 Yen Kai Ming meets up with Chu Man and hands her a box. She opens it to discover it's a dress, the same dress she wore to casting that day which unraveled in front of Yen Kai Ming. She realizes now that the man she ran into that day was Yen Kai Ming, which she didn't recognize since he was wearing sunglasses.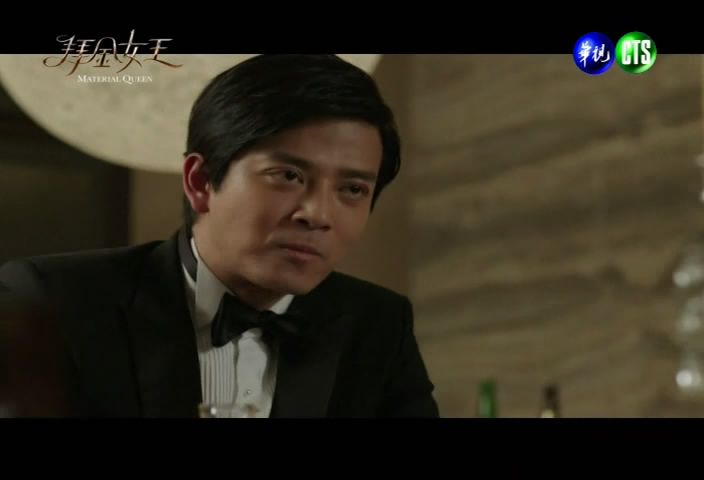 Yen Kai Ming orders his chef to prepare a sushi meal with fresh sashimi just air freighted from Japan. Chu Man looks a little uncomfortable and he asks if she's planning on the food going to waste. What he's curious about is how Chu Man got Anchor Xue and Miranda to switch teams at the party and help her?
Chu Man is taken about at how much Yen Kai Ming knows, and he says that he didn't investigate any of them , he's just good at reading people's faces and actions. He could see all the ladies at the party were like ravenous lionesses waiting for their next meal, so how did Chu Man get those two to back off.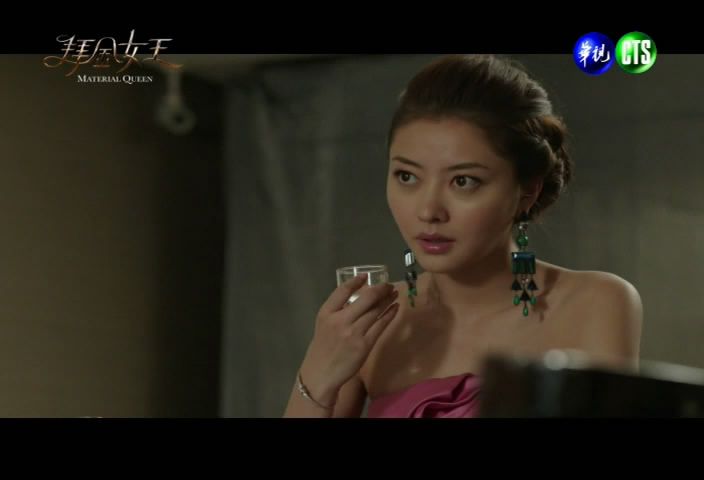 Chu Man smiles and says she's also good at reading people. Since Yen Kai Ming knew from the get go that Chu Man was angling for him, yet he still invited her to his party, and now he's ditched his party and is having a private dinner with her, clearly there is but two reasons. Either Yen Kai Ming is completely infatuated with Chu Man, or there is something else he wants from her.
Yen Kai Ming changes the subject and asks Chu Man if she can do the casting again, does she have the confidence to be selected? She says absolutely. He likes her confidence, but the answer is still no. He can see Chu Man has all the right attributes but they won't select her. It's not because of her recent scandal, it's because of her age. Modeling is a cruel industry, and beauty and age are the two things that never stops for anyone.
Yen Kai Ming sees that Chu Man is standing at a point of no return in her career and future. Chu Man wonders why Yen Kai Ming likes to point out the painful obvious truths. He says he's about complimenting Chu Man right now. He likes people who have no choice in life. If you give a full person some food, he might not even thank you. But if you give a starving person a bowl of rice, that person will not only thank you, he might even risk his life for you.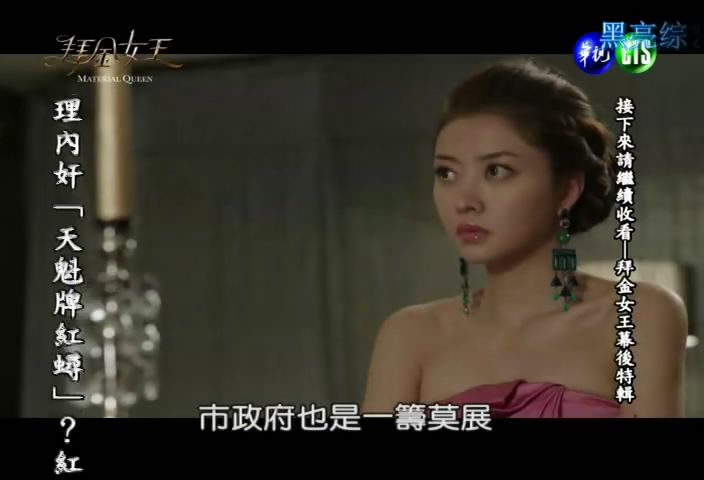 Chu Man tells Yen Kai Ming to just come out and say it directly, what does he want her, a woman at a point of no return, to do for him? We see in a flashback that Yen Kai Ming is told that Tsai Jia Hao is a resident of the Due South Market by the government official who is working for Yen Kai Ming to purchase the market land. Yen Kai Ming tells Chu Man that he has a problem that money can't resolve and he needs her help.
He asks if she lives at the Due South Market? Chu Man looks down uncomfortably. Yen Kai Ming discusses how this market is located on prime real estate. He wants Chu Man to work with him from inside the market and help him acquire the land and build a new shopping mall. This gets Chu Man excited (shopping, her favorite pastime!) and she thinks it's a good thing to have new shopping areas since it's good for the economy.
Yen Kai Ming smiles and tells Chu Man that he likes smart women. He can see Chu Man is intelligent and hard working, so he wants her to keep being this way. He reminds her one more time that she doesn't have any other method of retreat anymore. But if she keeps going this way, she will have a better chance of converting motive into interest on the part of Yen Kai Ming, i.e. he is approaching her now because he wants to use her, but he likes her enough that she could make him fall for her.
Wow, that was an intense face-to-face conversation. It was like watching a great white shark (Yen Kai Ming) circling a cute little baby shark (Chu Man).
Thoughts of Mine:
I had to wait a few days to recap episode 5 because when I watched it for the first time, I was so overwhelmed from a bevy of emotions I think I had to take a time out and go compose myself. It's incredible to see Lin Chu Man in action – at times selfish, at times self-serving, yet always brave, oh is she completely fearless, and in the unguarded moments when she looks at Jia Hao, it's with affection and appreciation.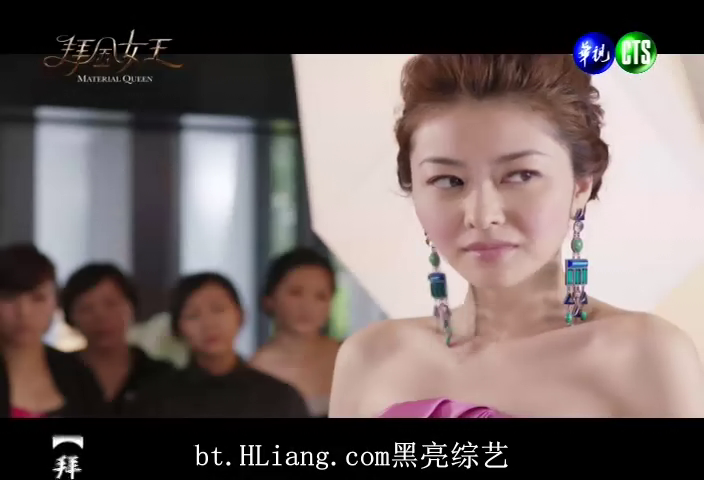 In one episode alone, we the viewer is like Jia Hao, seeing all the different sides of Chu Man. We see Chu Man swipe the priceless score to show off and we are upset at her duplicity and selfishness. She volunteers Jia Hao to perform to win her brownie points like he's some trained monkey. But it's hard to stay mad at her because when Jia Hao immediately confronts her, he sees that she's really rationalized all her actions to herself, and because she just doesn't understand honesty of emotion so she doesn't see what's so wrong about what she did.
But then you see Chairman Wang just tear at Chu Man at that party , over and over again (boy was that painful to watch), and she just stands there and takes it, then your heart just goes out for her again, this lost lonely girl who has never had it easy in her life since her mom abandoned her. Chairman Wang claimed that Chu Man was a woman who could be bought with money, yet he dumped her because he couldn't buy her real emotion so that is what is why he's so angry. I just think Chairman Wang is one smart cookie, but a giant douchebag.
Yen Kai Ming finally stepped up in this episode, as a character and Daniel Chan's performance was elevated a giant notch. He frightens me, because he's so razor-sharp and in control, a predator who takes his time and knows his attack plan. He's like the opposite in personality of Jia Hao, but his interactions with Chu Man are equally as candid and honest as what Jia Hao has with her. It'll be fascinating to see how her relationship progresses with both guys who know her true motive, yet are nevertheless able to see beyond that and find something genuine and valuable deep inside Chu Man.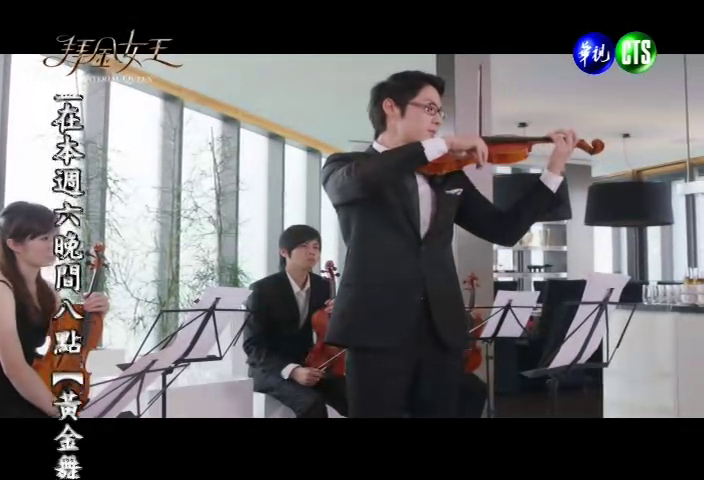 This episode was 95% set at the party yet it never felt plodding or dragging. I loved how adorably awkward Jia Hao was at that party initially, yet in the end his true identity and his music truly touched everyone there. Chu Man told him once that talent is a limited edition item, and Jia Hao has it. In truth, Jia Hao can gain entrée to the upper class one day when his talent finds the proper outlet, which explains why Chu Man is upset that Jia Hao would consider giving up on his musical dreams.
Chu Man swiping the Eugene score was a selfish thing to do, but that's who she is. But when push comes to shove, she always does the right thing with Jia Hao, and then some. I was floored when Chu Man used her one favor from Yen Kai Ming and asked that Eugene tell Jia Hao the story about how his dad got the score. That flashback sequence was incredibly structured, because I was fully expecting drunken Eugene to just blow Jia Hao's dad off, and yet it was completely believable that Eugene would be moved by how dedicated this father was to his son's love of the violin.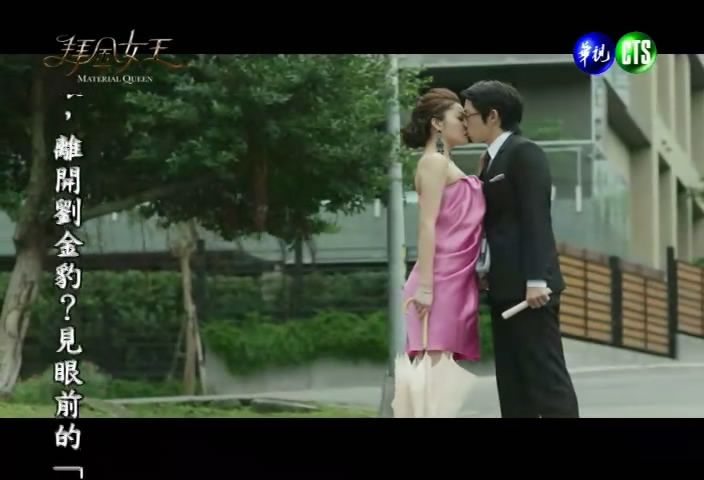 I find that five episodes in, MQ is gelling so well I can't wrap my head around it. The prologue in episode 1 tells us this story is like a fairy tale, happening in a city somewhere. And like a subversive fairy tale, we have a Cinderella with all the wrong motives and a hidden heart, a prince who needs saving by the lady, and a story where all the bad things that happen end up being for the better.
There is no true antagonist, but the obstacles are the hurt and pain that is tucked away deep inside Jia Hao and Chu Man. But when these two met, little by little they begin to heal each other, and encourage each other, and ultimately, will discover that this all means they love each other. Then the million dollar question is – is love enough to conquer all, and will Chu Man finally let go of her protective dreams of materialistic comfort to risk all for love?