MBC just wants to keep staying on my shit list, doesn't it? After being the station responsible for the beginning-to-end mangling of Tamra the Island (no publicity, poor marketing, and then cutting it from 20 episodes down to 16), word has leaked that MBC is considering ending Me Too, Flower! early at 15 episodes. What. The. Fuck. Due to the low ratings, hovering around 6%, MBC wants to shoo M2F off so that its follow up drama The Moon that Embraces the Sun can take over and hopefully resurrect the ratings. I have no words for this insanity. MBC has thus far pooh-poohed this rumor, but inside sources have confirmed there has been such talk bandied about. I'll be over here raging for a minute. Don't mind me while I shoot flames over to Korea.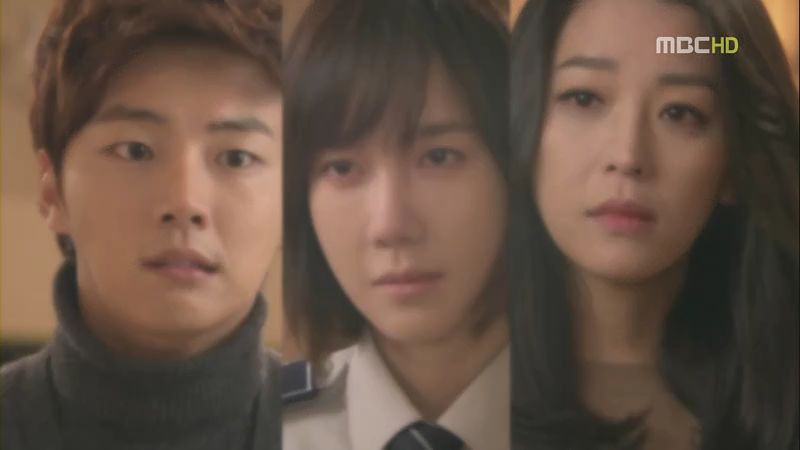 I don't know what MBC was thinking at all from the get go. M2F might be one of the worst marketed dramas I've ever encountered, with this story nothing like MBC tried to sell it like some off beat rom-com. It's more like an angsty soul searching love story with a smattering of laughs here and there. While I am appreciating Lee Ji Ah's performance as Bong Sun, who knows if her personal issues have any correlation with the viewers not being interested in M2F and perhaps her comeback was too soon. I hope not, because it would be such a sad reflection on how judgmental society can be if that were the case.
As for the last minute male lead change, all I can say is "Kim Jae Who?" Yoon Si Yoon was born to play Jae Hee. If I had to replace Lee Ji Ah and Han Go Eun with younger or more babyfaced actresses to make people stop dissing the male lead as looking too young, I wouldn't hesitate to do so. I hope MBC does the right thing and lets this drama finish the way it was meant to. One episode isn't going to make a difference. There is also talk about potentially airing two episodes on Wed, which would be fine by me (but still lame). But no cutting, you got it? Don't make me go over there and kick some serious ass.
[Credit: Kukinews]