[M2F recap coming much later, so don't ask where it is]
The cast of the upcoming live-action adaptation of the manga Skip Beat attended a press conference today in Taipei to drum up interest for the premiere of the drama this coming Sunday. Choi Siwon and Lee Donghae jetted into town for less six hours just for this important event. They confessed that their Mandarin Chinese just wasn't good enough for the dialogue to flow and asked their fans to accept and appreciate the great dubbing provided for Siwon by Kun Da (Ivy Chen's rumored boyfriend) and for Donghae by Darren of the band The Drifters. A twenty minute preview was released at the event (linked below) and I still really enjoy how the vibe remains really true to the manga and all the leads are rocking their parts. Be forewarned that because the source material is a pretty far-out manga in terms of how cartoony it can be at times, the drama will necessarily be more over-the-top than usual.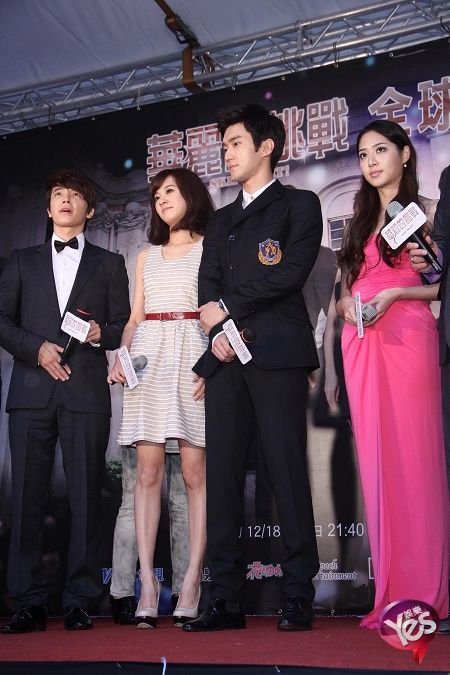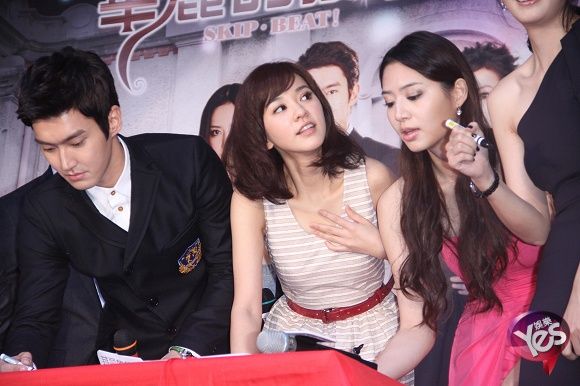 I know how I mentioned I'm totally Sho (Bu Puo Shan) shipping since Donghae is adorable as the ambitious new idol, but after watching the trailer, I'm loving Ren (Dun He Lian) and his interactions with Gong Xi. I suppose I'll just happily watch both men win me over for different reasons.
Donghae wins the award for best dressed with his traditional tux that contrasts perfectly with his trendy young aura. I'm also loving Bianca Bai's hot pink dress that really pops onstage. Actually, I'm just thrilled the entire extended cast all dressed up fittingly for this event.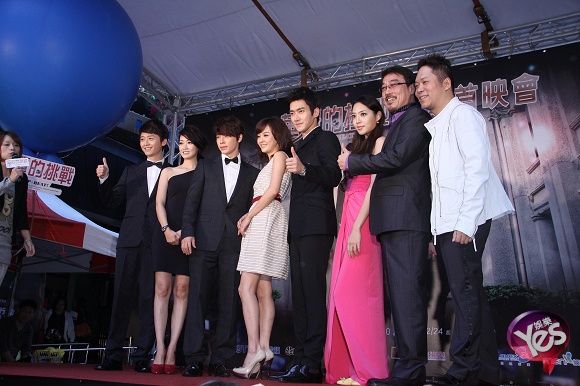 I'm pretty pleased that SB worked out this way. If it was filmed three years ago as planned with Ariel Lin playing Kyoko, Jerry Yan as Ren and Joe Cheng as Sho, it would be harder to disassociate their real life personas (and in the case of Joe and Ariel, former characters they played) from these characters. But with this cast, I'm feeling the characters come through immediately.
Twenty minute preview for Skip Beat Part 1:
Twenty minute preview for Skip Beat Part 2: