When Selina Jen vowed she would make a comeback, she wasn't just shooting for the stars. A year after she and co-star Ham Yu suffered severe burns over most of their body during a catastrophic explosion on the set of their drama I Have a Date with Spring, Selina has made enough of a recovery that she was finally able to walk down the aisle with her long-time fiancee two months ago. This week Selina takes her recovery to the airwaves and released the single "Dream" off her new solo album Dream a New Dream.
The song is written for Selina by Jay Chou and lovingly showcases her crystal clear voice that is just as beautiful as it always was. Congrats to Selina for returning to her beloved music. The MV is just Selina sitting there singing since she can't exactly move freely, but her voice is what stands out. Hebe Tian just held a solo concert this month while Ella is off promoting Perfect Two with Zai Zai. The girls have revealed that SHE will be releasing an album next year.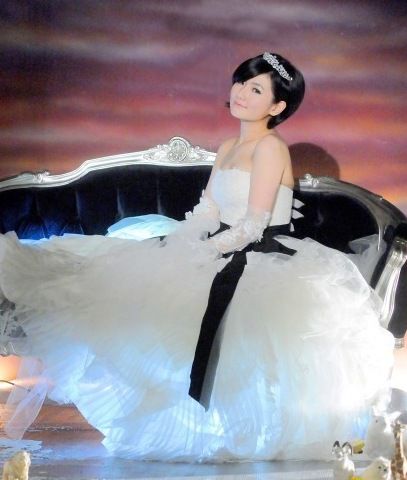 The lyrics are written by Selina and the first two verses go like this:
心痛的疤痕 記憶的傷痕 請問 怎樣才能不恨
The painful scars, the wounds in my memory, please tell me how to not be angry
如果我堅強 如果我開朗 請讓我像從前一樣
If I am strong, if I am optimistic, please let me be like I was before.
MV for Dream: