You guys must've noticed that this week's Office Girl's recap was nowhere to be seen. Truth be told I've been extremely busy, but I've also discovered my urge to recap OG has dissipated. I still love watching it, but so little is happening I simply have nothing to talk about. I don't want any OG recapping duties to mar my love for this drama, so I'm probably going to drop it. Still considering it, but leaning towards becoming a passive viewer rather than an active commentator for this particular adorable drama. Perhaps it's Kai Er's smug scheming that is to blame, though I still screencap like crazy each and every Xing Ren and Zi Qi interaction that is just so sweet it gives me mental cavities. I'm looking for the truth to come out sooner rather than later so that the OTP can work towards their professional goals together.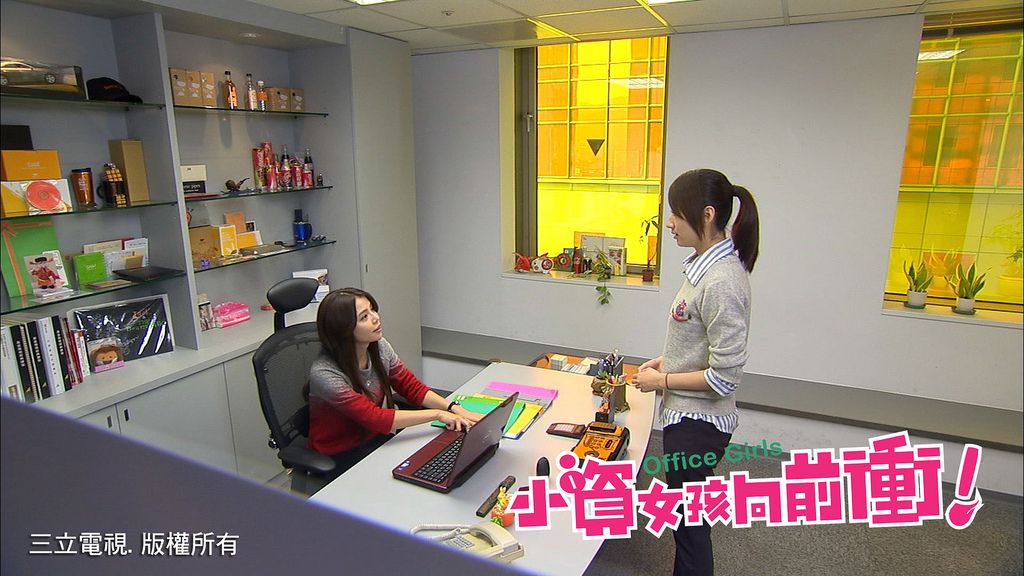 Written preview for episode 18:
The shiniest of loves always attracts envy. Kai Er's nefarious tactics come one after another. After Xing Ren discovers Kai Er's earring in Zi Qi's suit pocket, how will she approach her upcoming battle with Kai Er?
A rich woman who doesn't even blink when charging her credit card appears at Jing Shi Department Store. She's extravagant and specifically requests "the young hottie" Zi Qi personally attend to her. This mysterious woman, what new changes will she bring?
Trust is most important in a relationship. Stallone fans the flames and calls Zi Qi a little hungry wolf. Naïve Xing Ren starts to suspect Zi Qi's background. How will Zi Qi explain this snowballing lie away? Xing Ren's stubbornness meets with Kai Er's scheming, an angel versus devil battle is about to commence.
Latest previews for Office Girls:
Zi Qi's mom: Your dad is an old fogey. I'm going to make him pay for this.
Zi Qi: There is no need, mom. In the beginning I was a little upset, But then realized that he probably has a good reason for doing this.
President Qin: Your mom came to me and wants me to immediate make you a Vice-President.
Zi Qi: If I want to become the Vice-President, I want to accomplish it with my own hard work.
President Qin: I hope you can beat me in this competition.
Zi Qi: I will beat you.
Le Le: Who does this belong to?
Zi Qi: I have no idea who this belongs to.
Le Le: The evidence is in front of you, how dare you pretend that you're not cheating on her.
Xing Ren: I told you before. When two people are together, what is the most important thing.
Xing Ren: Manager, this earring, does it belong to you?
Le Le: Xing Ren! Kai Er is still interested in Qin Zi Qi and is plotting to get him. Everyone can see it. Are you that naïve or that foolish?