Will it be three times the charm for what is now confirmed as the three peat performance of Jang Hyuk and Lee Da Hae trying to not die onscreen when acting opposite one another. Hyukie's bitten the bullet twice now with Da Hae, and with my luck, she'll probably be the one to kick the bucket in the upcoming IRIS 2. The death star that is Taewon Entertainment has confirmed that once again a massive cast has been assembled for the official sequel to 2009's hit thriller IRIS. As rumored, taking over for Lee Byung Hun and Kim Tae Hee will be the proven chemistry-laden pairing of Jang Hyuk and Lee Da Hae, who are moving from romantic melodrama to fusion sageuk and now to action spy thriller. As much as I love Hyukie with Da Hae, this production and the totality of the casting screams Hot Mess from the get go.
Joining them will be another fave of mine, hot ahjusshi Kim Min Jong reprising his North Korean agent character from Athena: Goddess of War (he was awesome, drama was shit), plus Kim Seung Woo also reprising his North Korean character from IRIS. The North Koreans were always the best part of the previous dramas so this mollifies me somewhat. But Kim So Yeon will not be returning, which is completely understandable since she's the lead in the upcoming The Great Seer. In her place Oh Yoon Soo will be playing the role of the hot older lady spy as the deputy director of the National Security Service. Last but not least, Daniel Henney joins this ship as the token pretty boy. Did he not learn his lesson from Fugitive?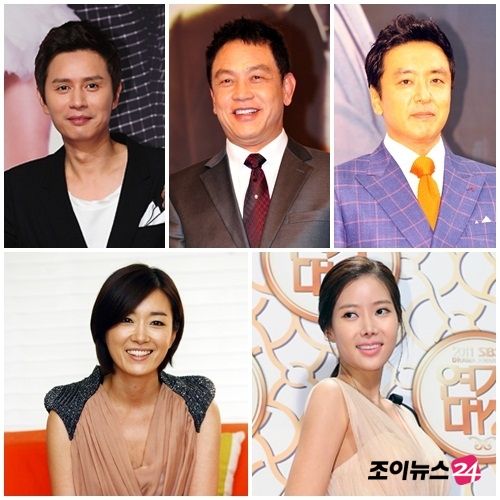 Hyukie will be playing an NSS team leader who first started off as a cop. His character is described as having a warm personality but is composed when on the job. Da Hae plays a gold medal winning former sharp shooter and now a member of the NSS. She's described as incredibly attractive and capable. Im Soo Hyang, who was recently in I Do I Do and got good exposure through New Gisaeng Story, joins this cast playing an assassin member of the shadowy organization IRIS. Also returning from IRIS will be Kim Young Chul, currently playing the Chairman daddy character in Nice Guy. Also in negotiations to join this cast is a bunch of idol newbies to play up the youth factor, including Kara's Kang Ji Young, BEAST's Yoon Doo Joon, and MBLAQ's Lee Joon. The drama is scheduled to begin filming in October and will be airing in the Spring of 2013. I am not amused, but will gear myself up for a great I-can't-believe-this-crap-is-on-my-screen watch to come.