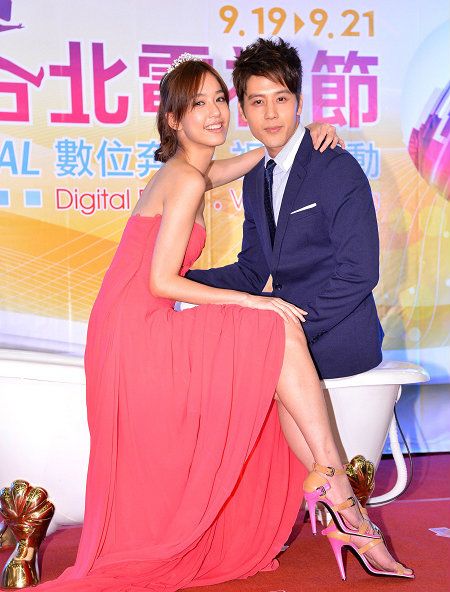 I love how dramas have taken to reminding me that mid-Autumn is coming up, that and the abundance of moon cakes everywhere. September 30th is Zhong Qiu (otherwise known as Mid-Autumn Festival in Chinese speaking countries or Chuseok in Korea) which means families gathering together for meals and plenty of specials airing on TV. SETTV just released a sweet and adorable Mid-Autumn public announcement starring four sets of its current and upcoming drama OTPs all looking skyward to view the moon. In the snippet, the first up is Chris Wang and Tiffany Hsu starring in Love Before, then comes George Hu and Annie Chen in Love, Now, followed by Alien Huang and Summer Meng in Sweet Sweet Bodyguard, and lastly we see Roy Qiu and Megan Lai popping up on behalf of Miss Rose.
I've come to realize that SETTV tends to find really unexpected but thoroughly winning acting pairings that keep its dramas afloat even when the story lacks substance. I'm totally looking forward to both new dramas coming up, but moreso the George-Annie one because they are already looking so beyond cute together I feel a potential twitchy addiction coming on. If 2011 was the year of Roy Qiu, then 2012 can only be the year of George Hu. He did three dramas that are all high profile and two of them will be airing starting this October. Summer Fever with Gui Gui will be a daily drama on Mon-Thurs at 10 pm, while True Love While with Annie will be a daily drama airing at 9 pm. Rather than Sundays being a Roy PK Roy battle, George gets to double up on weekdays. Nice.
Despite looking hella awkward at the commencement of filming ceremony, Chris and Tiffany look very in sync in this first still from their drama. I'm glad the chemistry is slowly but surely developing. As for everyone, Happy Zhong Qiu/Chuseok!
SETTV Loves Zhong Qiu: