Isn't that a lovely Wintery shot of leads Yoon Eun Hye and Yoochun in the latest episode of Missing You? Taken out of context, they look like a happy couple out on a date together. Except in the context of the drama, they are running from law enforcement because she is a suspect in a series of murders. Does it make any sense Jung Woo and Soo Yeon can be all romantical when being fugitives from the law? This drama is like a Monet as interpreted and repainted by a kindergartener. But the camera work is undeniably pretty and makes it so easy to watch when one doesn't think too hard about exactly what is happening onscreen. I've loved PD Lee Jae Dong since he directed Thank You with such restraint and heart, with this innate understanding of the delicateness of Lee Kyung Hee's script and the ability to turn Blue Island into a portrait that is both evocative as well as intimate. He was also on the production team behind Friends, Our Legend, and anyone associated with that masterpiece has my goodwill forever. He singlehandedly adds depth to MY by providing the burnished sheen of visual desire. He gets mad props for not over-directing the makjang elements and toning down the scriptwriter's overwrought script by directorial control alone. A pretty drama that is a narrative mess should get recognition for it, and no other drama I've ever watched bridges that dichotomy as much as Snow Queen did, though MY comes close. I'm curious to see how the final 3 episodes (the drama got extended 1 episode so will end at 21) unfolds in both narrative and directorial flourish. With that said, I'd love for drama viewers to make their voices heard on this drama since everyone seems to have an opinion. Love it or hate it, now is your time to rock the vote and see if you are in the majority or the minority opinion on this one.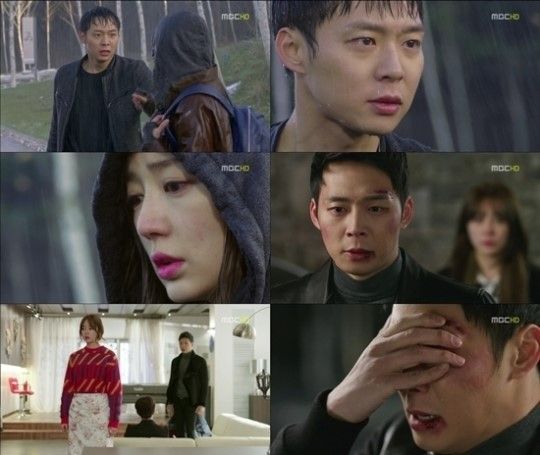 [polldaddy poll="6819302″]
[polldaddy poll="6819312″]
Everyone can only vote once, so each vote equals one viewer's opinion.