I had promised to bring some popular Taiwan drama OST downloads and time and memory got away from me but late is better than never. Here's the promised post with the official full length release of the theme and ending songs for SETTV's two popular Friday night dramas – the just finished Just You and the currently airing In A Good Way. Being late with this post does allow me to embed the just released official MV for the Just You opening theme "Beloved" performed as a male-female duet by singers Alien Huang (Xiao Gui) and Genie Zhuo. The song was released last November when SETTV dropped the entire OST for Just You but both Xiao Gui and Genie were really busy with their respective schedules so they were never able to film an MV until now. I don't mind the wait because the MV is adorable and fresh and pairs sweetly with the catchy song. I love male-female duet Mandarin songs and wish there were more but it's hard to find two opposite sex singers who can harmonize and complement each other's voices and song styles well. Xiao Gui and Genie are like lightning in a bottle perfect singing together and "Beloved" is actually their second duet with the first back in 2007. I also love the song because the chorus is sung in Taiwanese and the mixture of Mandarin and Taiwanese is lots of fun to listen to. The Just You OST contains all the songs used in the drama and in addition to "Beloved" my other favorite is the ending theme "Unstoppable Sun" performed by leading man Aaron Yan. I love Aaron's voice and that soaring song fits his singing style like a glove. IAGW is also adding songs to my playlist with the uptempo opening theme "Good Morning Hard City" by Adrian Fu and the melancholy ending theme "Obviously Love You" by Freya Lim showcasing different spectrums of the Mandarin song variety. Those who love those songs can download the tracks below and I've also embedded MVs for those who didn't watch the dramas and want to have a listen to see what all my fuss is about. It's good stuff and I enjoy loading my playlist with a mixture of English, Korean, Japanese, and Mandarin songs for the variety and to not get bored with any one genre.
Just You Official OST
Tracklist
1. Genie Zhuo & Alien Huang – 心爱的 (Beloved)
2. Aaron Yan – 挡不住的太阳 (Unstoppable Sun)
3. Alien Huang – 千分之一 (One Thousandth of a Percent)
4. Alien Huang – 村上的猫 (Village Cat)
5. Alien Huang – 大确幸 (Hugely Fortunate)
6. Alex To & Freya Lim – 因为你 (Because Of You)
7. Freya Lim – 我们的故事只讲了一半 (Our Story is Only Half Told)
Click here to download full OST (Mediafire)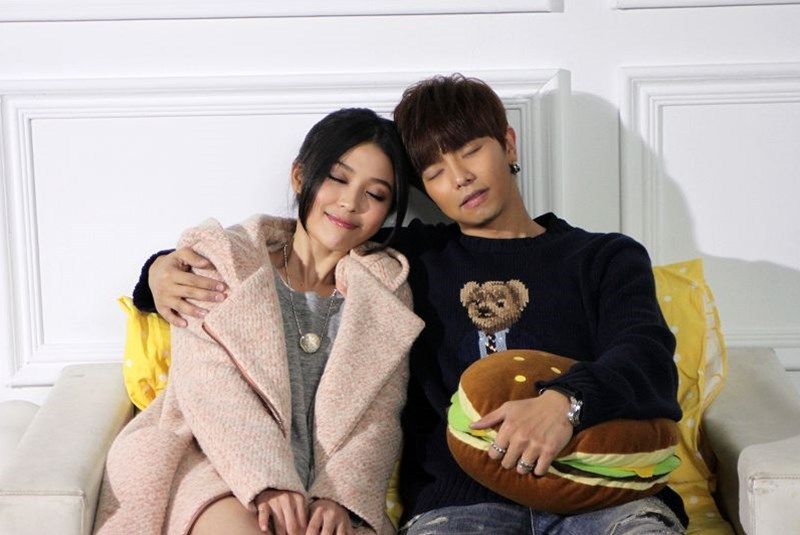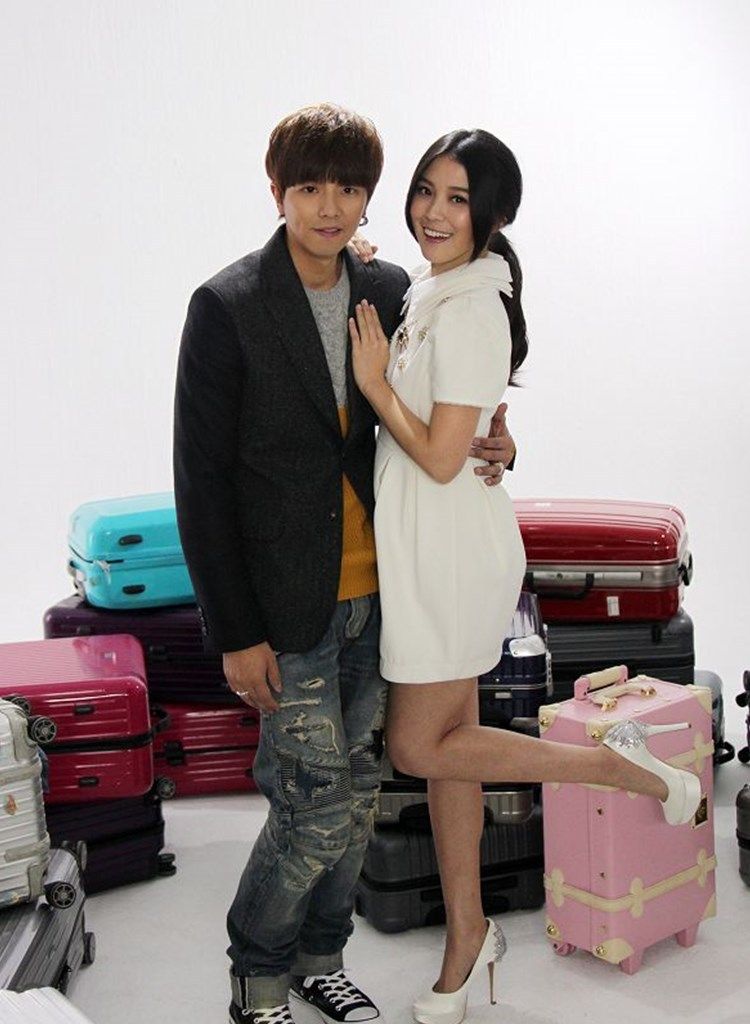 It wasn't until this MV that I suddenly made a connection with Xiao Gui! He's totally Taiwan's Lee Seung Gi – triple threat actor, singer, and MC. I think Rainie Yang hitting it big so fast out of the gate everyone tends to forget it was Xiao Gui who every one thought would be the biggest star in that graduating class. Xiao Gui and Rainie are same year classmates at Taipei's most famous performing arts high school Hua Gang High School of Performing Arts. It's by entrance exam only to get in and Xiao Gui famously scored #1 among thousands of applicants in his entering class. He was the class president and most popular boy in high school and Rainie was his girlfriend for pretty much their entire high school life. Genie actually attended the same high school but she was two years younger. So when Rainie and Xiao Gui graduated everyone thought he would hit it big first but it was Rainie with 4 In Love and having a bit part in the massive hit Meteor Garden. I still remember one of Xioa Gui's first gigs which was being in a boy band with Bolin Chen! Yes, that Bolin Chen. XD Their group was called HC3.
"Beloved" Official MV with Alien Huang and Genie Zhuo:
[youtube id="omxSd9IhsnE" w="625″ h="445″]
It's not your imagination, almost all the songs in both OSTs are from Rock Records artists – Alien, Genie, Freya, Adrian. Only Aaron belongs to HIM Records. I'm glad SETTV is collaborating with Rock for these drama OSTs especially when it comes to IAGW since we all remember Rock Records was the biggest record company in the 90's and holds the copyrights for many of the classic songs from that era. For instance all of Wu Bai and China Blue's music can only be used in IAGW because Rock has authorized it.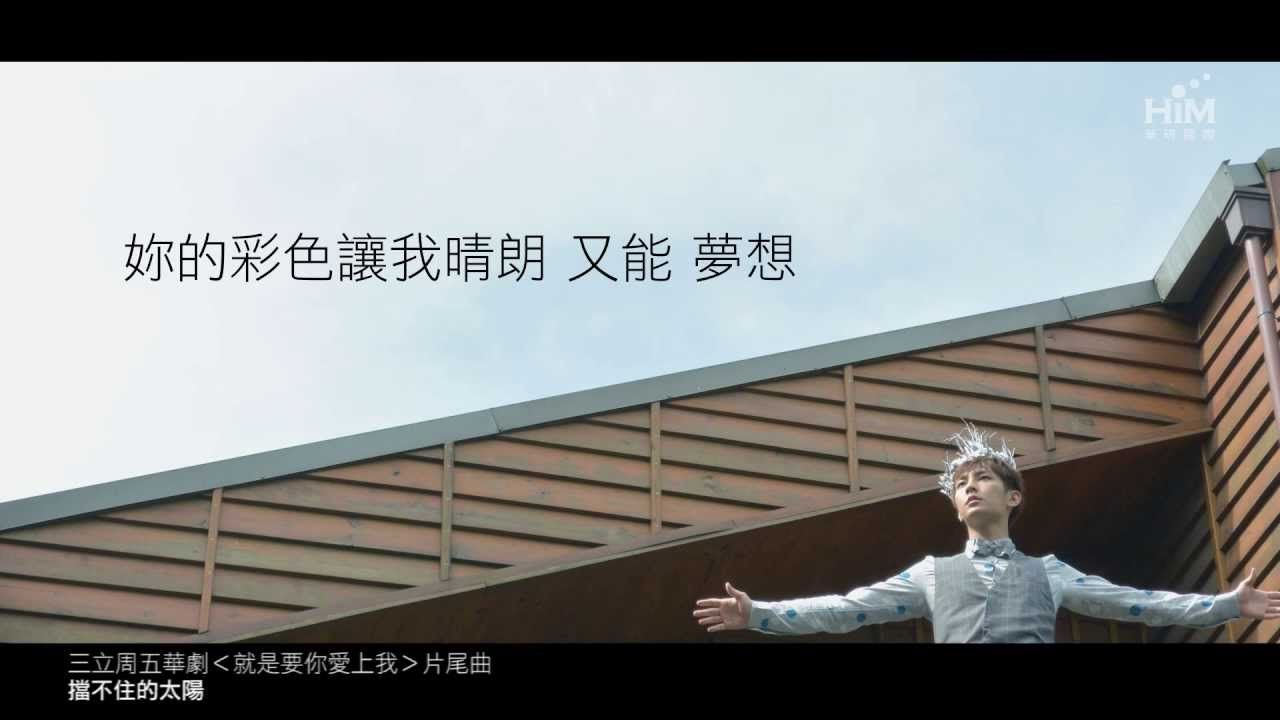 I love this song and might actually like it more than Aaron's "Memorial Day" that was used in the King Flower OST. I wish Aaron filmed an MV for this song though.
"Unstoppable Sun" by Aaron Yan:
[youtube id="QkSWU0R9HYw" w="625″ h="445″]
In A Good Way OST Songs
Opening Theme "Good Morning Hard City" by Adrian Fu:
[youtube id="mhzPLC38FwA" w="625″ h="445″]
Click here to download "Good Morning Hard City" (Mediafire)
Official MV for ending Theme "Obviously Love You" by Freya Lin:
[youtube id="8BnAWFVQR1A" w="625″ h="445″]
Click here to download "Obviously Love You" (Mediafire)