It's August so time for a ghostly K-drama to arrive much as one always does every August during the traditional ghost month of the Asian lunar calendar. Last year there was the double serving of The Master's Sun and Who Are You but this year comes only one ghostly drama and it's a fantasy sageuk to boot in the form of Records of a Night Watchman. That's pretty ambitious to mash together spectral horror with fantasy wizardry into a palace intrigue setting. I wonder if this drama was planned way before Dr. Stranger aired to scared them off of tackling too many things all at once. Starring Jung Il Woo, Yunho, Go Sung Hee, Seo Ye Ji, Yoo Tae Young, Choi Won Young, and Kim Sung Oh, this drama has succeeded in raising my eyebrows with its low-rent promotional material and raised it even higher with everything seen of Kim Sung Oh's character as a power hungry shaman channeling a sad aging rock star.
The press conference, on the other hand, was unexpectedly lovely to behold. The two male leads showed up in nicely fitted suits and the two leading ladies were dressed classy and elegant. The only nit would be wishing Go Sung Hee's dress was any color other than black since Seo Ye Ji in the eye-catching green stands out so much more. The most important feature of a drama press conference is when the network release the long trailer and this one does not disappoint. Or maybe the more accurate description is that what is shown is hard to stop watching (so it's exciting, I guess?) but also conveys the whiff of hot mess (so that's not good, yes?). I have enjoyed my share of hot mess dramas, usually for a compelling OTP, so whether Night Watchman will float my boat will have to wait until it airs next Monday.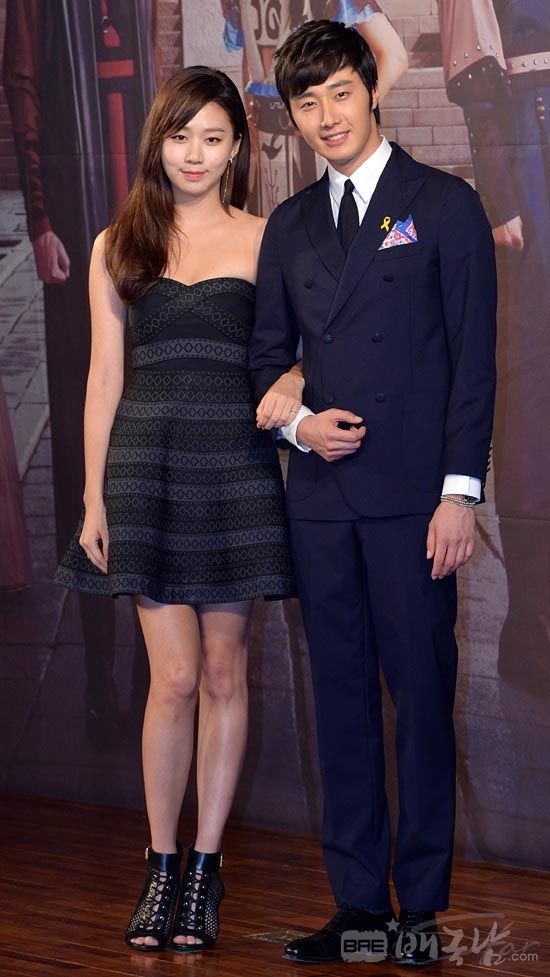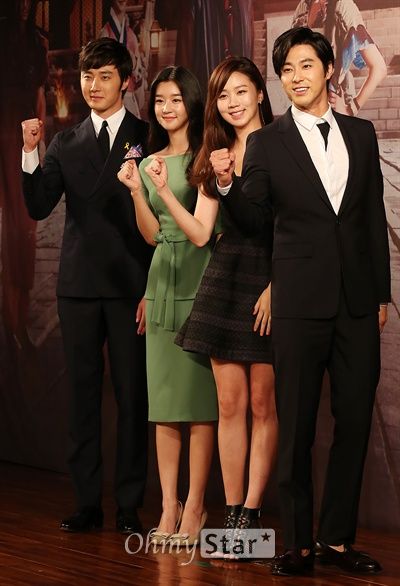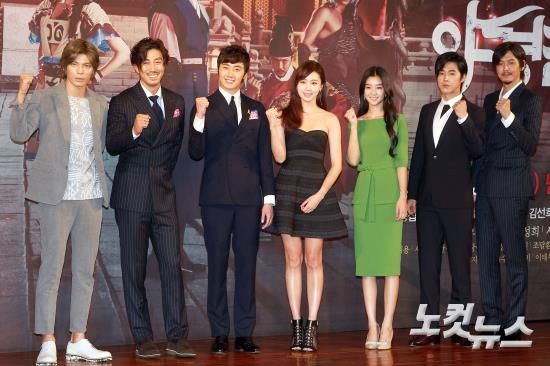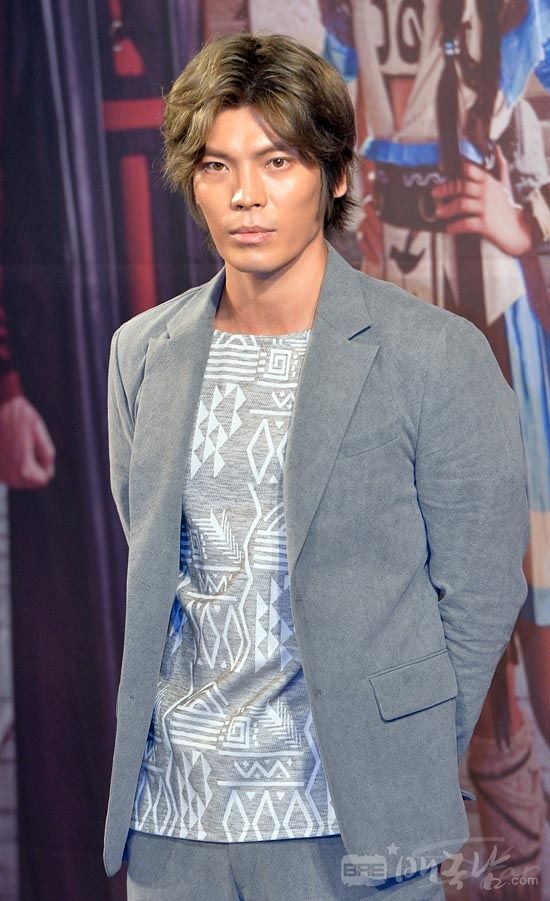 Kim Sung Oh clearly dyed his hair that awful shade of dirty blonde but with darker roots, a color that seems to be infiltrating the K-drama universe since Ji Hyun Woo also sports it equally unattractively in his currently airing drama. I can't decide what's most visually offensive, his orange tan or the hair color.
Long trailer for Records of a Night Watchman: