It's fairly guaranteed that Shim Eun Kyung is going to steal my heart in Tomorrow's Cantabile. She hasn't had a failed acting performance yet and even playing iconic character Noda Megumi (Nodame) doesn't seem like a stretch in her hands. This might be my favorite set of official drama stills released by KBS so far, the very memorable scene in the manga where Nodame finds Chiaki drunk and passed out in the apartment hallway. I'm sure Joo Won will do his best drunk impression but I'm loving Shim Eun Kyung's expressiveness even when she's just cradling his passed out head.
I can't believe the drama is coming in just one week. Fans of Discovery of Love will probably be on pins and needles this week to see which of the two leading men the leading lady picks in that drama since the writer has dragged it on for 14 episodes already without even a clear end in sight. I like love triangles but DoL's was particularly exhausting to watch, which makes Tomorrow's Cantabile likely the perfect drama to infuse that same time slot with a completely different aesthetic after DoL.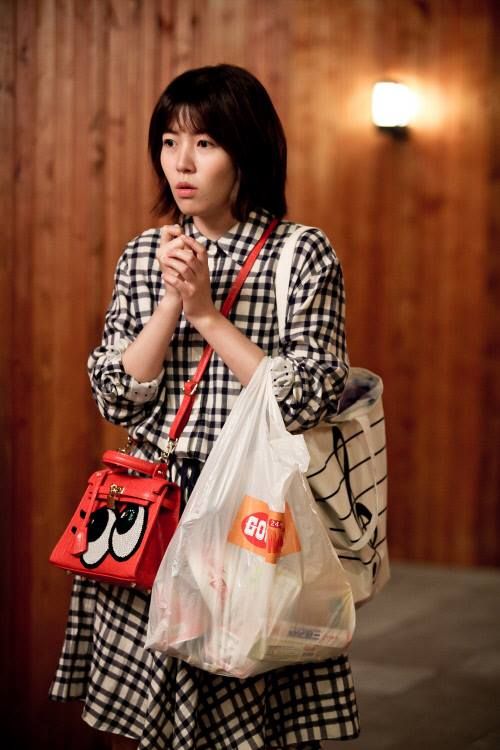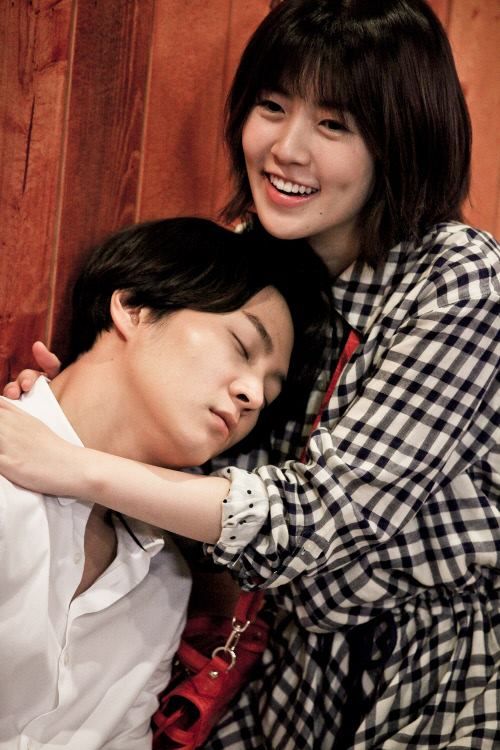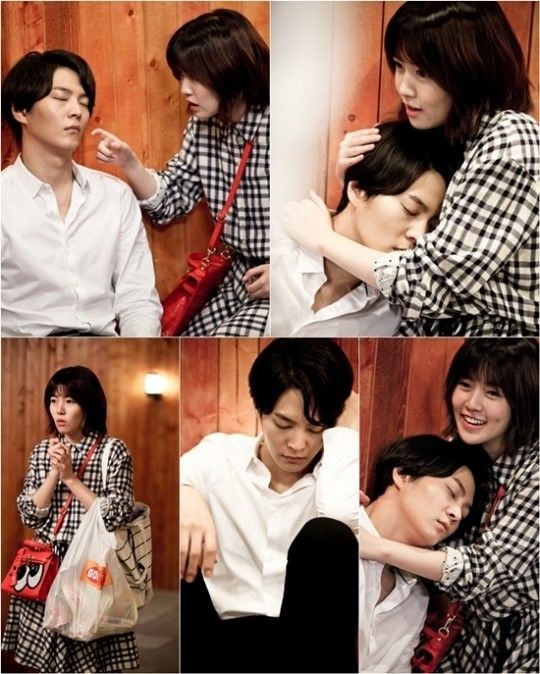 So far none of the Joo Won stills have cured my allergy to him but I'll be watching with an open mind once the drama starts to see what all the fuss is about him that makes his fangirls adore him so. KBS also released the official first look at the music university orchestra. Looking good! There isn't a love triangle in the original story and even if the K-version adds one in I don't think it's going to have that much narrative importance to interfere with the musical focus of the story.