This new J-dorama is coming in very low profile with the promotions but it's high on my personal interest radar. The NTV dorama Kyou wa Kaisha Yasumimasu (Today I'm Not Going to Work) is adapted from the popular shoujo manga of the same name and stars Ayase Haruka, Fukushi Sota, and Tamaki Hiroshi in an interesting love triangle of sorts. This is Ayase Haruka's first dorama since she wrapped filming the year long Taiga Yae no Sakura and it's probably a great choice for the extreme change of pace from dramatic to light and frothy.
The story centers around 30-year old office lady Aoshi Hanae, a girl who is a virgin, never dated, and has never missed a day of work. She's not frigid but is very inexperienced with romance. At an office drinking party, she gets drunk with college part timer Tanokura Yuto and ends up in bed with him. She freaks out the next morning and takes her first day off work ever to work through the shock. She ends up running into Yuto at work and finds out he's genuinely interested in her and wants to day despite their ten year age different. Hanae gradually warms up to sweet and sincere Yuto only to find herself crossing paths with an older CEO in the same office building Asao Yu who finds himself amused and intrigued by her.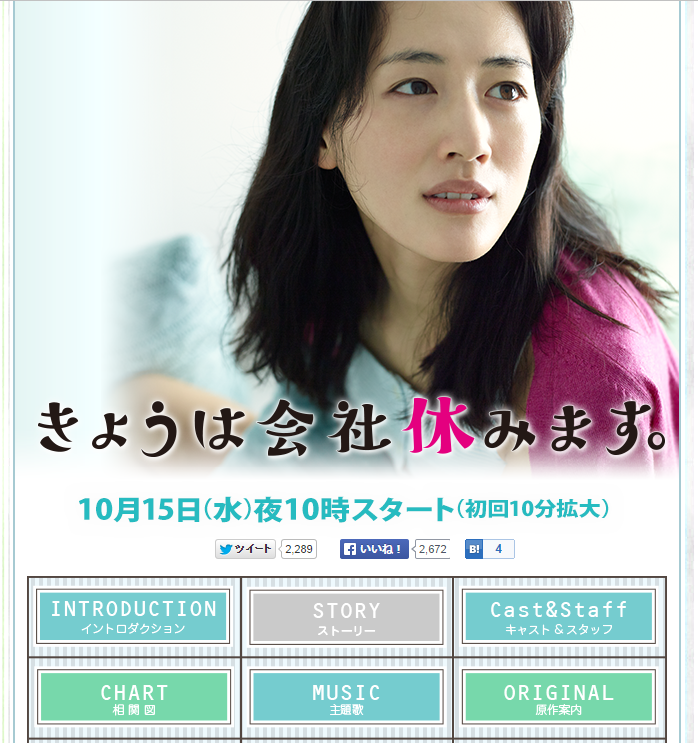 This story doesn't have a lot of gotcha moments or oomph but instead glides comfortably on the great connection between Hanae and both male leads and centers around how she grows after getting the courage to date a man for the first time in her life. I've read all the available manga chapters (the story isn't done yet) so I can't tell you who Hanae is supposed to end up with per the mangaka's original concept but thus far she's been happily dating Yuto with only Yu making subtle plays for her that she doesn't reciprocate. There remains the underlying hint that Hanae and Yuto's age-and-life experience gap will eventually lead them to split. I love the cast and the story so whatever ending the dorama has in store is fine by me. Check out the preview below and the dorama premieres this Wednesday October 15th.
Preview for episode 1: