The K-ent news pundits have started speculating about the three prime time Korean network Year End Drama awards and which actor or actress will nab the coveted Daesang (Grand Prize). SBS had the best year thanks to once-in-a-decade type of buzzy hit You From Another Star, which technically started airing in December 2013 but the drama was not included in the 2013 SBS year end awards. That makes leads Jeon Ji Hyun and Kim Soo Hyun front runners, and competing against each other, for the SBS Daesang.
If it goes to either one it'll be Jeon Ji Hyun, both for her sunbae stature and the fact that her acting was leaps and bounds better than Kim Soo Hyun. However….the K-ent pundits are also predicting a possible upset of Jo In Sung winning the Daesang for It's Okay, It's Love. That would happen if the two YFAS leads cancel each other out and the fact that Jo In Sung's performance for IOIL won more critical raves not to mention his drama aired more recently so is fresher on the mind over YFAS which feels almost like a last year drama. Jo In Sung is also riding on more recent award buzz nabbing the Daesang at the 2014 APAN Star Awards.
I think the SBS Daesang will go to Jo In Sung for the fact that Jeon Ji Hyun likely won't be interested in attending what is basically a glorified network employee appreciation dinner. After the Daesang, expect a smattering of awards to go out to the following drama cast: YFAS, IOIL, You're All Surrounded, God's Gift: 14 Days, and Three Days. If Pinocchio keeps rising in ratings between here and year end then add that to the list. Lee Jong Seok might have a weird combo of winning a male acting award for both Pinocchio and Dr. Stranger combined.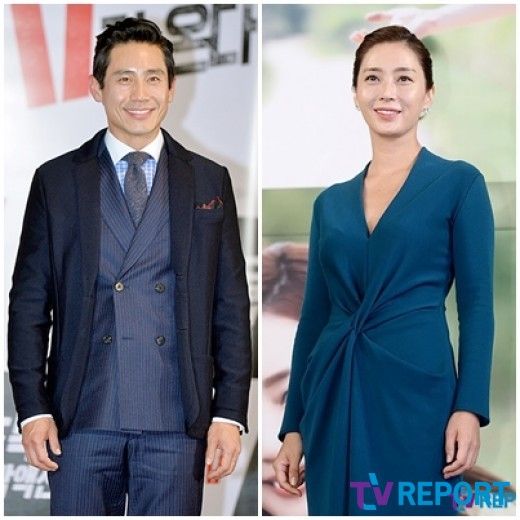 Over to MBC, the network was an also ran in all the prime time dramas, usually second place but occasionally a low-rated ratings leader but did better in weekend fare. The K-ent pundits are predicating the Daeang will come down to Shin Ha Kyun for Mr. Back or Song Yoon Ah for Mama. I totally agree with the two possible choices and think it'll go to Song Yoon Ah for what has been described as an amazing beautiful performance.
Her drama ratings kept going up whereas Mr. Back started swell but has since then gone down in the second and third subsequent weeks. If Pinocchio surpasses Mr. Back in ratings then it's a lock for Song Yoon Ah. Empress Ki was included in the 2013 MBC year end awards so it's not getting more love this year. In addition to MB and Mama, expect awards for Come Jang Bori, Legend of the Witch, Fated to Love You, My Spring Days, and Pride and Prejudice. It's all about the ratings, people.
The most depressing network year end awards ceremony will definitely take place at KBS studios. The network was in the ratings crapper for almost all it's prime time dramas other than Joseon Gunman. Much as I loooooove Lee Jun Ki, he's not getting the Daesang this year with JG alone. The pundits have narrowed down the two Daesang candidates as either Yoo Dong Geun for What's with this Family or Jo Jae Hyun for Jung Do Jeon. Love Papa Cha in WWTF but the Daesang is going to Jo Jae Hyun. End of story. JG will win acting awards aplenty as will WWTF and JDJ, other KBS dramas to get some love will be Two Mothers, Big Man and Wonderful Days. Maybe some recognition for the low rated but critically well received Golden Cross and Discovery of Romance.