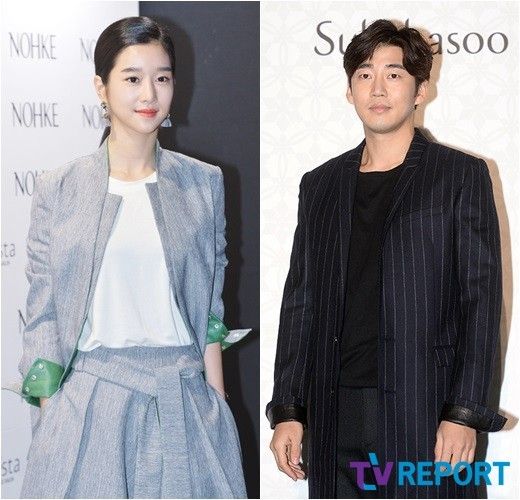 The leads are confirmed now so upcoming jTBC drama Last just needs to get itself a time slot on the cable network. Last is based on a dark webtoon of the same name, dealing with the story of a successful businessman who expects a big payday but ends up losing everything. He then falls into the ranks of the throngs of homeless living in Seoul train station, and there he navigates the hierarchy of the homeless to slowly climb the ranks of power within the disenfranchised.
The leads are now confirmed to be Yoon Kye Sang, coming off a big ratings disappointment with his last drama Beyond the Clouds (Full Sun), and Seo Ye Ji, who has been working nonstep in dramas with Records of a Night Watchman into Super Daddy Yeol and now Last. Directing will be the PD behind The Chaser and Empire of Gold and the screenwriter was on the three person writing team for thriller drama IRIS. If the drama heads into production in early summer then I'm expecting it to follow My Love Eun Dong in the Fri-Sat night time slot.
In addition to Seo Ye Ji and Yoon Kye Sang, Park Ye Jin is reportedly in talks for the second female lead, which is a role she is perpetually playing and almost always delivers the exact same performance aura. I'm pretty indifferent to Seo Ye Ji but have such fond memories of Yoon Kye Sang from his drama performances that worked, such as Best Love, My Sister-in-Law is 19, and Who Are You. Alas, he also seems to have an unlucky streak lately with dramas but maybe a darker jTBC drama will be the right project to deliver something worth watching.