I'm back for Part II of the Poster Trilogy. Just a clarification that these aren't meant to be all-inclusive, I'm sure I've left out many shining examples in each of the categories. I merely want to highlight some choice examples off the top of my head. Feel free to throw additional examples into the fray for consideration.
Painter of the Wind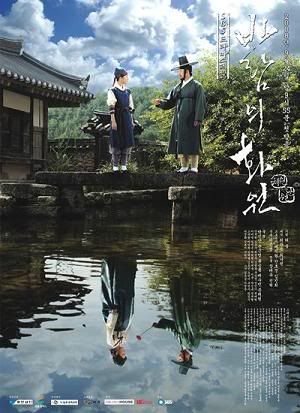 One of the best posters I have ever seen. Gorgeously poetic in the staging of their bodies, the reflection into the pool, the sageuk setting used in tandem with conveying the mood. Too bad the drama started off great and then progressively got more and more ridiculous in its plotting. I gave up at episode 12.
One Fine Day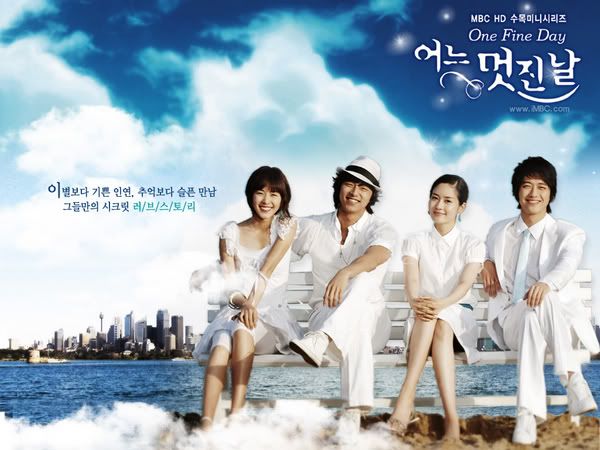 This poster may be unoriginal, but I loved it. I love the smiles on their faces, everyone wearing summer whites, the lightly washed out color and the blue sky background. But the drama is all sorts of brain dead, and no one smiles in that drama, like, ever. Totally sold me a wrong bag of grits.
Bad Love
Loved all the posters that came out for Bad Love. Totally conveyed the mood – sexy, dark, and a love triangle that might just put other love triangles to shame. Too bad the drama was so overwrought I lost all respect for the concept.
Kingdom of the Wind
Song Il Gook was born to play a King, and he does look so very powerful and dangerous on this poster. The drama was, however, utterly and completely BORING. Nothing memorable.
East of Eden
Loved this poster, because it conveyed exactly what the drama was setting up to be – a sprawling epic with a huge and stupendous cast. Too bad the drama turned into a sprawling mess with stupendously stupid writing.
My Fair Lady (2009)
I thought all the posters for this drama were cute, playful, and flirty. I wished the drama was written by someone with a functioning brain, but that is another rant for another day.
Next up: You Get What You Get (and You Don't Throw a Fit) – good and bad posters that delivered exactly what they advertised.