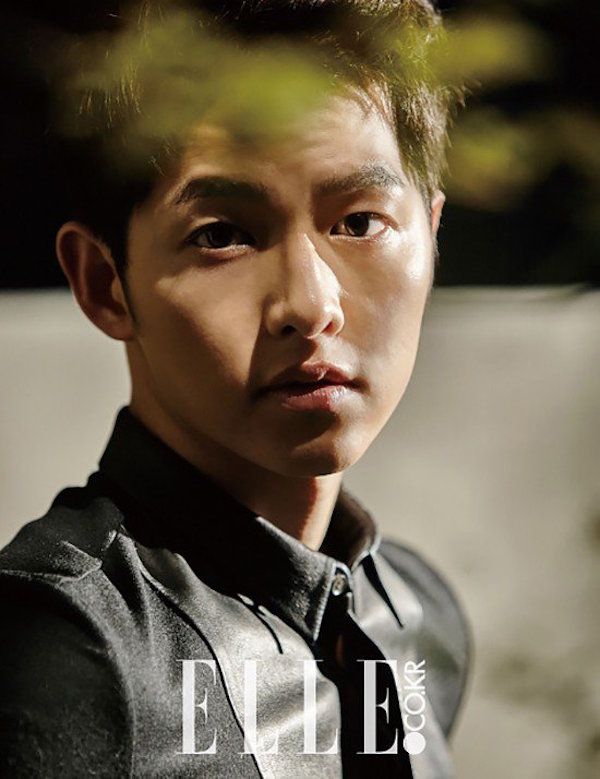 Leave it to eagle eyed Chinese drama fans to spot a potential spoiler in a tiny frame in what felt like a cute but throwaway scene in Descendants of the Sun. The popularity of this drama in China, and in Korea as well as many other Asian countries, means any little thing makes the news, but a potential hint as to the ending direction is totally worth sharing even if it doesn't happen. This one is pretty believable, but if there are any doctors reading my bloggie please feel free to weigh in.
DotS finished filming at the end of last year is a pre-produced drama with an ending already set, or might be set depending on whether the production chose to film multiple endings just to have the flexibility. C-dramas doe that a lot to fit into the pre-produced mold but retain the power to pick an ending after gauging audience feedback during the airing. I know what ending would make me happy, and it involves a certain flirty captain getting everything he wants and then some. I'll save the potential spoiler for after the jump for those not adverse to peeking at hints.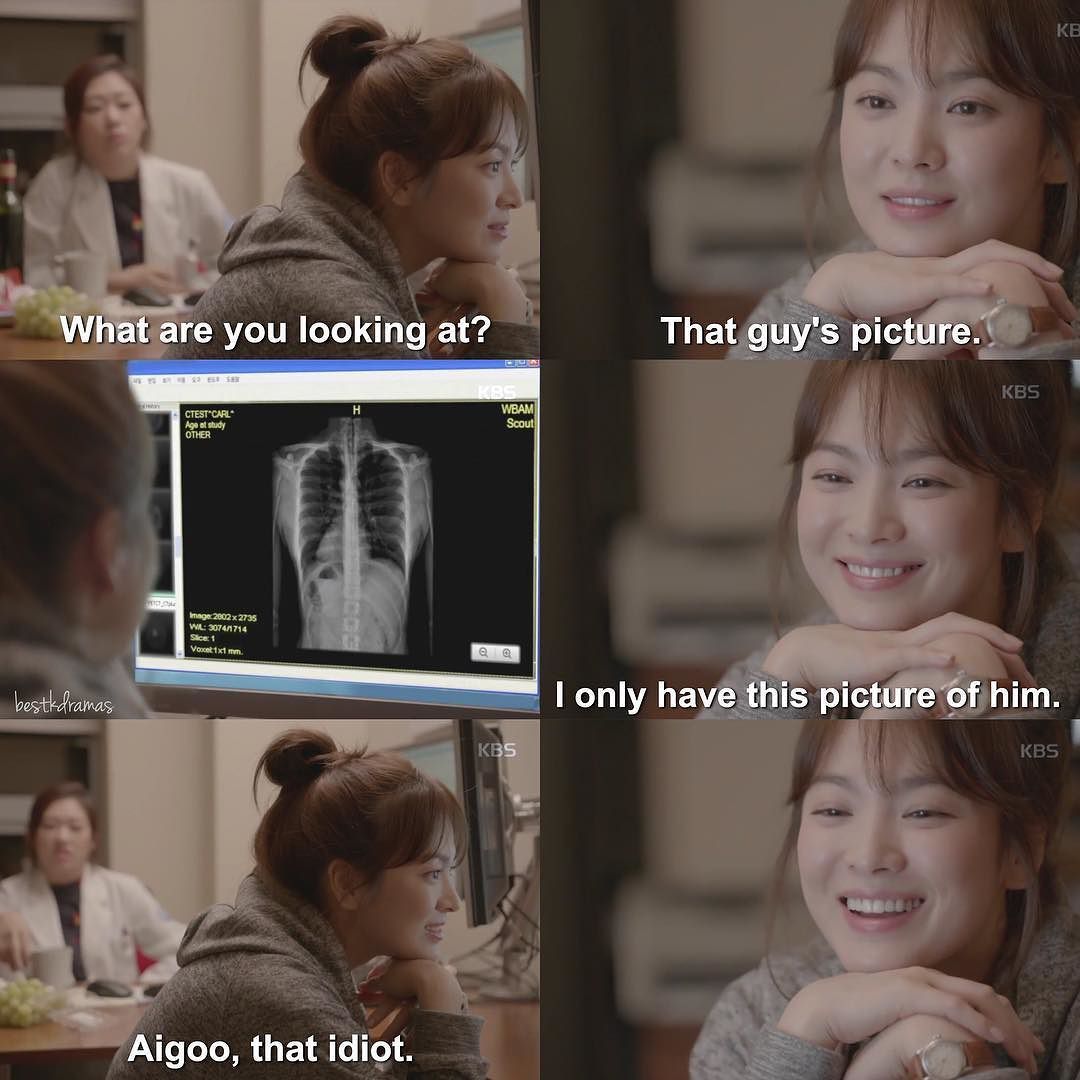 C-viewers are claiming that the scene where Mo Yeon stares moony-eyed at Shi Jin's chest x-ray contains a huge spoiler – in the x-ray his heart apparently is tilting to the right side of the body in a condition called Dextrocardia, as opposed to the normal tilting to the left. If that's true then it's possible that Shi Jin may survive a gunshot wound to the left side of chest that others may see as a critical wound. This spoiler may dovetail with the earlier one that Shi Jin dies, maybe Shi Jin is mortally wounded and ought to die if he were an average person, but with Dextrocardia he miraculously survives and gets his happy ending with Mo Yeon. It's a good catch from the C-fans and one that would make me happy even if this twist is fairly easy to predict.