If you have not yet seen the movie Inception, please do not read this post. Inception is one of the best movies I have seen in a long long time, and it needs to be watched without any knowledge of spoilers, or even the basic plot outline. Go see it, then come back here to discuss and ponder with me.
I watch fewer and fewer movies each year, due to a lack of time and a host of other factors. I used to watch a newly released movie a week, I can hardly remember those days.
With the decrease in quantity, comes a marked increase in quality. I now only see movies I know will bring me enjoyment – the two criteria is that it has to be good and it has to be fun. If it's morose and ponderous, I'm skipping it even if it has Oscar bait written all over it.
I absolutely adore director Christopher Nolan. When I first encountered him when I watched the movie Memento, I was blown away by his talent. That movie rests predominately on the deft and able hands of his directing talent, the script and acting, however important, was secondary to presentation.
I've watched every movie Nolan has directed, and I'm sure everyone has seen at least one Nolan movie, most likely the mega-blockbuster The Dark Knight.
Memento was still my favorite Nolan movie, until I stepped foot into a movie theater a week ago and watched Inception. It's still too fresh in my mind to weigh the degree of love, so for now, the two movies are tied for as my faves.
Inception is one of the most entertaining, creative, and interesting movies I have watched in ages. I can't even remember the last time watching a movie left me so giddy and unable to sleep with the excitement still flowing through my veins hours later (haha, I lied, that would be The Dark Knight, which was also directed by Nolan, I sense a theme here).
Inception is incredibly well-directed (too well directed some backlashers say – Inception is all technique and skill with no heart – and I completely disagree with that). It is stacked from top-to-bottom with heavy-weight actors who ALL deliver the goods. Every one of them.
It has a fresh and unique story (though cobbling together various genres and tropes), layered deftly and precisely like a house of cards. It ultimately is a winning movie – succeeding on every level needed to make a movie that leaves a lasting mark on celluloid.
The story is not terribly hard to understand, and the concept is easy to buy into. People come out saying they are confused, and I think to myself "Really?" I think what makes Inception so confusing is its rapid pace trajectory of a journey and abundance of ideas and possibilities. That makes the head spin, but the story itself is basically a movie about man and his subconscious.
Let's Talk About What We Just Saw:
I won't rehash the plot, since I've told you all to bug off from this post until you've watched the movie. I'm not about to encourage you to linger by recapping the story for you.
Let's talk about the dream state, the totem, Mal, and the multiple levels of the dream within a dream. I'm going to skip right to the main course and talk about the inception heist, and then backtrack to discuss the other cool stuff.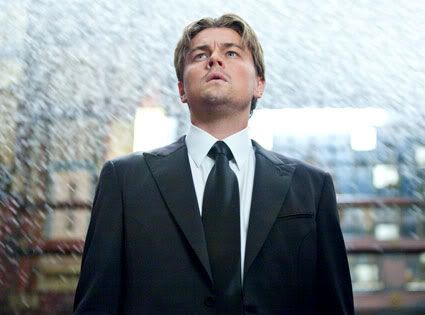 There are five levels at work during the heist, and one of them is reality (that we take at face value for now): everyone is on the plane now-owned by Saito, and everyone in that first class cabin is presently in reality, and they have the duration of the flight from Australia to Los Angeles to plant the idea in Fisher's head.
Level 1: The Los Angeles city streets. This is Yusuf's dream, and it's raining because he forgot to go to the bathroom before they went under (LOL). The runaway train is Cobb's subconscious wreaking havoc, yet again. The snipers and soldiers are Fisher's subconscious militarized protection against dream thieves. Yusuf stays behind as everyone else goes down another level. This is the first time we realize that the dreamer must stay behind each time the group goes down a level deeper into another dream.
Level 2: The Hotel. This is Arthur's dream, it's as meticulous and modern as Arthur is in his impeccable attire. Here, Cobb alerts Fisher to the fact that (1) he is dreaming (which normally you DO NOT do), and (2) uses that to make Fisher believe his own subconscious guards are the dream thieves (instead of the other way around). Clever gambit, and it works. Once Fisher knows he's dreaming, they convince Fisher enter into the dream of his god-father Browning to unearth the real will. We all know that the Browning in this level is Eames pretending to be Browning. They all go down one more level, Arthur stays behind (and has the coolest sequence in the entire movie – oh Arthur, how I adore thee).
Level 3: The Ice Station. This is Eames dream (which Fisher believes is Browning's dream). They attack the vault to get the will. They miss the first kick when the van Yusuf is driving goes over the bridge railing (as evidenced by the avalanche), but Cobb reminds them the can ride the second kick back, when the van hits the water seconds later (which is minutes in the Hotel, and an hour in the Ice Station). Fisher is killed by Mal. Saito also dies. Cobb and Ariadne decides to go down into limbo to bring back Fisher and complete the mission. They will all then ride the second kick back simultaneously four levels.
Level 4: Limbo. This is the place where Mal and Cobb's dream world reside, or what is left of it. Mal and Cobb lived for fifty years in the dream world, growing old together, until Cobb performed inception on Mal to convince her that this was all a dream. But once Mal went back to their real world where their children were, she was still convinced she lived in a dream. And she set into motion the events leading to her death and Cobb being framed for her murder. Cobb agrees to stay behind in limbo, both to stay with Mal, and to look for Saito and bring him back from limbo. Ariadne and Fisher fall off the building, using that kick to get back to the Ice Station.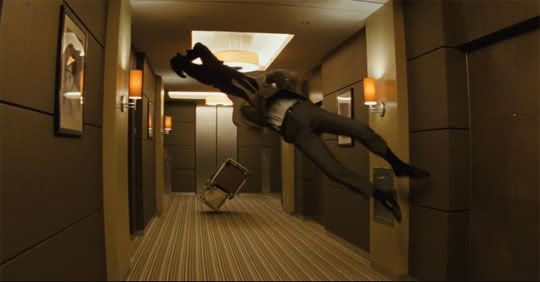 The Final Sequence:
Fisher awakens in the Ice Station level and opens the vault. He sees his dying father, who bemoans that he was disappointed not at what Fisher had not done, but that he was disappointed that Fisher tried to be like his father at all. Fisher finds in the safe the pinwheel in the picture with himself as a boy and his father. Fisher has made an emotional breakthrough in his strained relationship with his father. He knows his father does not want him to follow in his footsteps. Fisher decides (on his own) to break up his father's conglomerate. Inception has succeeded.
The van hits the water. Ariadne, Eames and Fisher ride it back to the Hotel, where Arthur has rigged the elevator shaft to fall, all four of them ride it back to the streets of Los Angeles, and they are all in the water in the van. Fisher swims out and meets up with Browning (or Eames pretending to be Browning) and tells him his plan. The others climb out of the water elsewhere. We know, but do not see, everyone riding one more kick back to the airplane, or reality.
In limbo, Cobb finds a very aged Saito, and we whoosh back to the first scene of the movie. We now understand that Cobb is here to "kill" Saito, and bring both of them back to reality. When Saito sees Cobb, he finally realizes that he is in a dream. We next see Cobb awaken on the plane, and presumably everyone else has woken much earlier. They are about to land in Los Angeles. Saito is the last to wake up, and he places a call to clear Cobb through customs. Cobb goes home, and finally sees his children's faces and lets his guilt about Mal go. Cobb's totem is still spinning as the screen fades to black, spinning but not perfectly, there is a miniscule wobble, barely perceptible.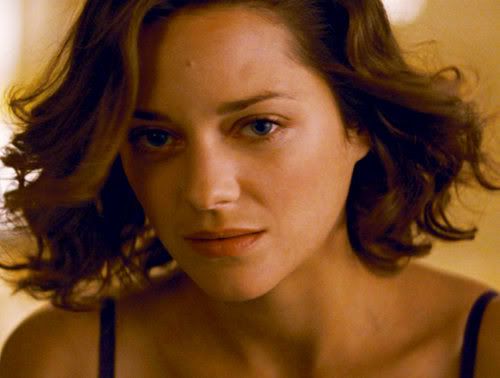 What It All Means:
There are four possible interpretations of the movie and its ending:
(1) The totem falls – Cobb made it home, he sees his kids, he lets go of the guilt about Mal.
(2) The totem does not fall – Cobb is still in a dream (whatever level or state), he has never left.
(3) The totem does not fall – The entire movie, from the very first frame, is Cobb's dream, all of the characters may or may not be real.
(4) The totem doesn't matter – Cobb was the subject of inception, for whatever reason, we are never told. The totem was his wife's, remember, and he took it when she died. If Cobb never had his own totem, he's been dreaming all long.
I absolutely loved this movie because it's rife with possibilities and technologically is quite a marvel to watch. It's probably my favorite Leo movie this decade (not a big Leo fan, but acknowledge his talent as an actor). All the supporting cast members were wonderful, especially Joseph Gordan-Levitt.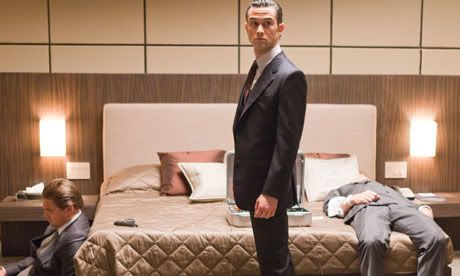 He almost stole the entire movie. I loved his character and his wry charisma. If you told me that amongst the child actors of the 90s that JGL would be the real deal as a leading man, I would have told you to go to rehab. I happily eat my shorts, JGL might just be the successor to Leo (child star turn genuine method actor).
Did you enjoy Inception? What are your theories? I happily subscribe to the first possibility, because all the clues line up that way, and because Nolan is merely winking at us in the last scene and NOT jerking the rug out under us. I firmly believe that totem is seconds away from falling.
I loved how the final scenes show the entire gang arriving in Los Angeles, Cobb getting through customs, everyone knowing they succeeded and going their own way. And Cobb finally goes home to his kids. This is how I choose to interpret the movie, because it brings happiness to my gut the way any well-fought well-deserved happy ending always does.
Yes, you can argue that the clues also point to it all being Cobb's dream (the names like Ariadne and Mal, whose names indicate their purpose; the fact that no one else has any back story other than Cobb; the fact that the pursuers in Mumbasa are as faceless and relentless as Fisher's assailants in the dream state; the fact the we never see how Cobb gets to a certain place as scenes begin immediately into an action or a conversation, and so on and so forth). I got all the hints, people, I simply find one conclusion both more satisfactory to me and more conhesive to the story as a whole. Happy to consider otherwise.
And a final accolade to Inception: this movie is breathtaking to watch, from the dreamy dreamscapes to the gritty reality(?) to the dazzling special effects that serve the plot and not just visual eye candy. Plus there are so many pretty people in it: Leo is manly and broody, JGL is sharp and refined, Ken Watanabe is sublime and subdued, Cillian Murphy is restrained and coiled, the list goes on and on.
I can't wait to talk about it with anyone who has seen it, so please use this post as a forum for all sorts of spoilerrific rants and raves.