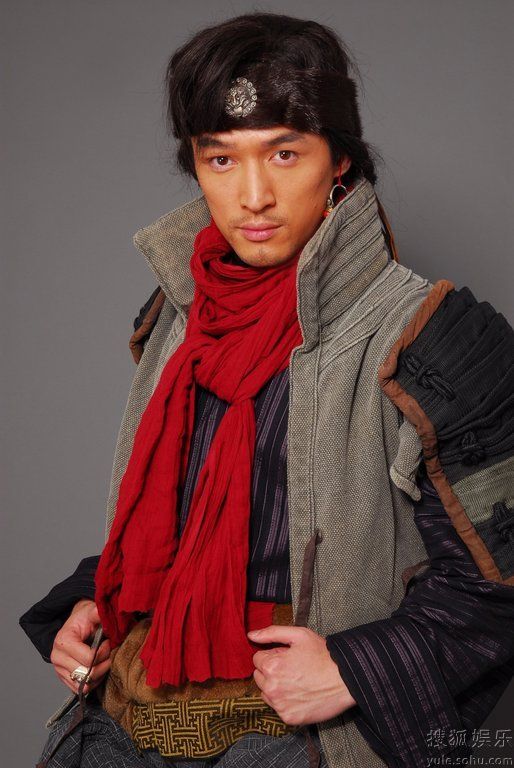 Chinese actor Hu Ge and I: we are buddies. No, I don't actually know him, but my affection for him as an actor and an entertainer is that of a good buddy. I think he's a very solid actor, and continuing to improve with each successive project.
He has natural talent and undeniable onscreen charisma, and I find that I often like him much more than I like the project he is starring in. Ergo, he's like a male buddy of mine – I support him even if I don't always approve of his latest iffy shenanigan.
Long story short, I'm here to update everyone (okay, just Dangermousie, but everyone is welcome to fangirl along with her) about Hu Ge's just-wrapped new Chinese period drama. It's called Shangri-La, and is helmed by the same director and production crew which made The Myth (you can stop screaming now, Mousie, it'll hurt your throat).
I don't know if I'll watch all of this drama, but I'll definitely check it out when it premieres. Hu Ge was born to play historical roles, he has the build and cheekbones to rock any historical costume. But this one takes the cake – Hu Ge with long flowing hair, scruffy, wearing the colorful robes of one of the minority Chinese ethnic groups in which this drama will be portraying – he looks so smoking I couldn't stop staring at some of the pictures.
Hu Ge plays a horse thief who grew up near the Tibetan border in the area the Chinese have long referred to as Shangri-la. He bears the weight of fatherly vengeance (which Chinese historical hero doesn't, that'll be a first), and has to deal with an epic love story with a tribal princess and staving off the impending invasion by foreign enemies.
Presenting a picspam post of Hu Ge in Shangri-La:
Seriously. That picture above. Oh. My. God. Is. He. SMOKING. Hot. Thank you for allowing me to state the obvious.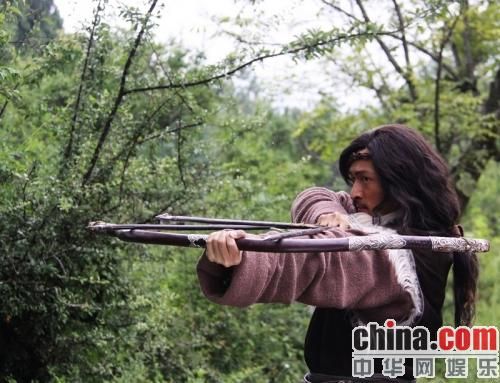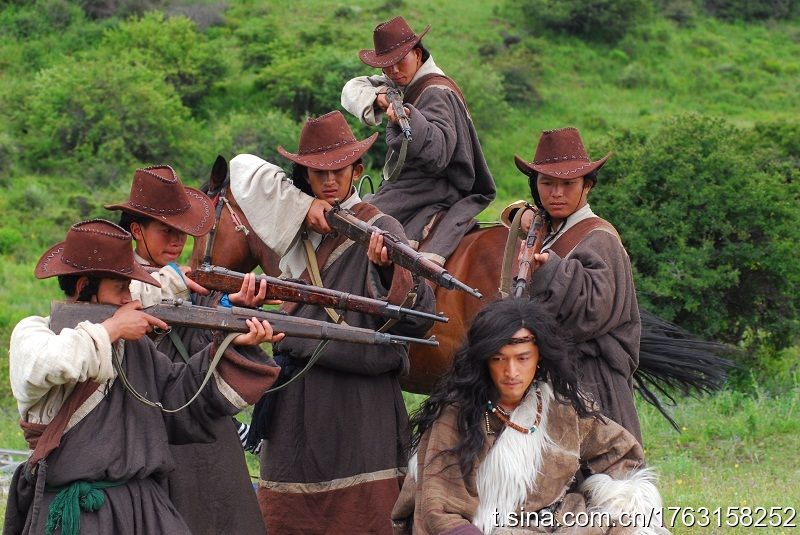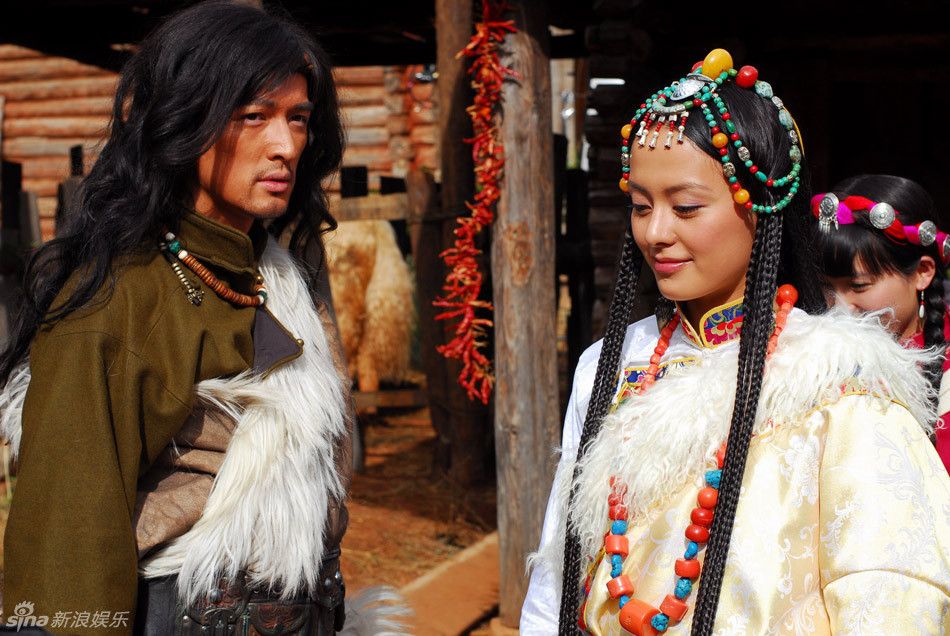 This picture below made me stop breathing for a good minute, I think I may have turned purple until my instinct kick in and revived myself.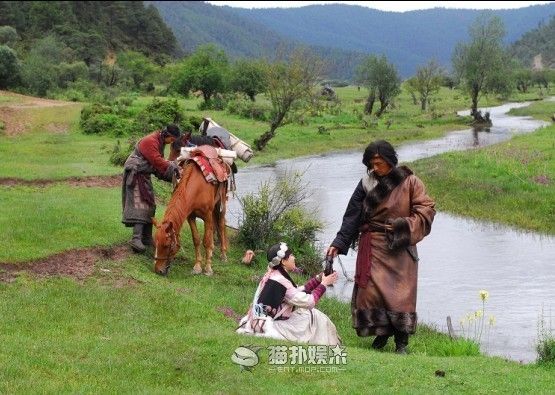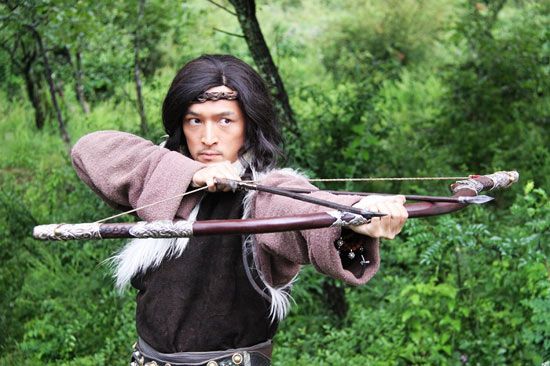 Yes, to brood properly one MUST be draped in layers and layers of dead animals, preferably killed by oneself (Oh Hu Ge, you are extra pretty when you are brooding).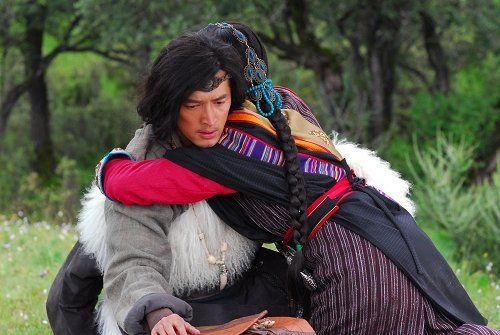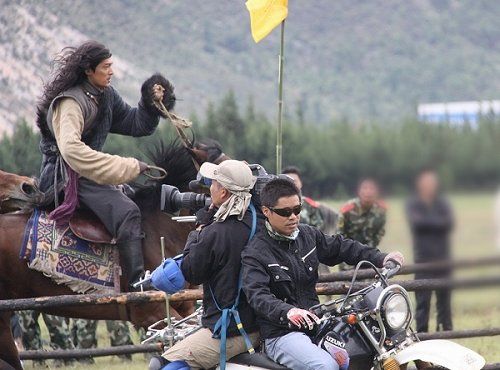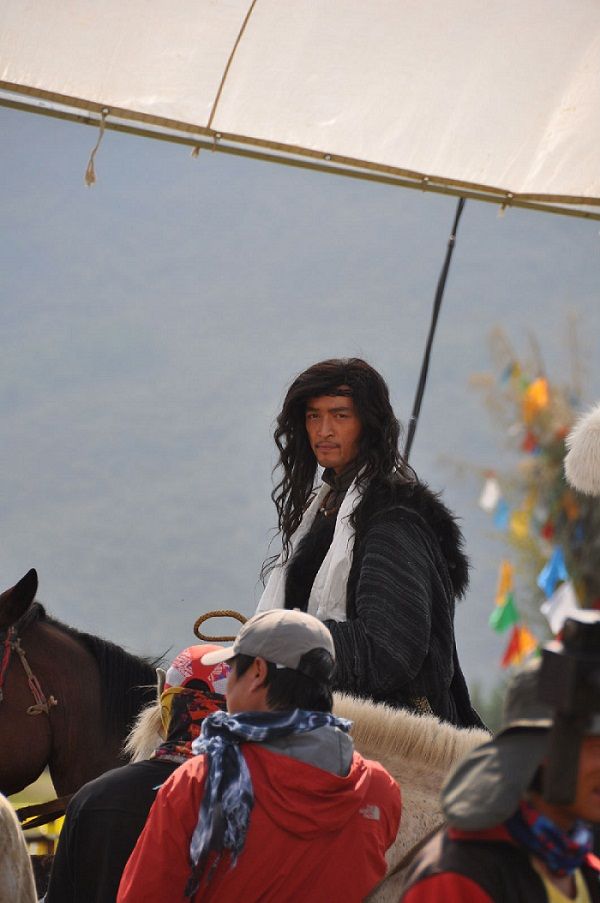 For those of you who've watched The Young Yang's Clan (mememe!), you know that Hu Ge played the Sixth Yang Brother, and his real life BFF Yuan Hong (swoonswoonswoon) played Yelu Xie, his nemesis in said drama. Well, I loved Yelu Xie and his wicked ways, but could have really done without that giant dead animal he wore on his head. It appears that Hu Ge must have been deathly jealous my loverboy got to wear that dead animal, cuz he's got an even BIGGER one on his head for Shangri-la. Yelu Xie, you just been PWNED!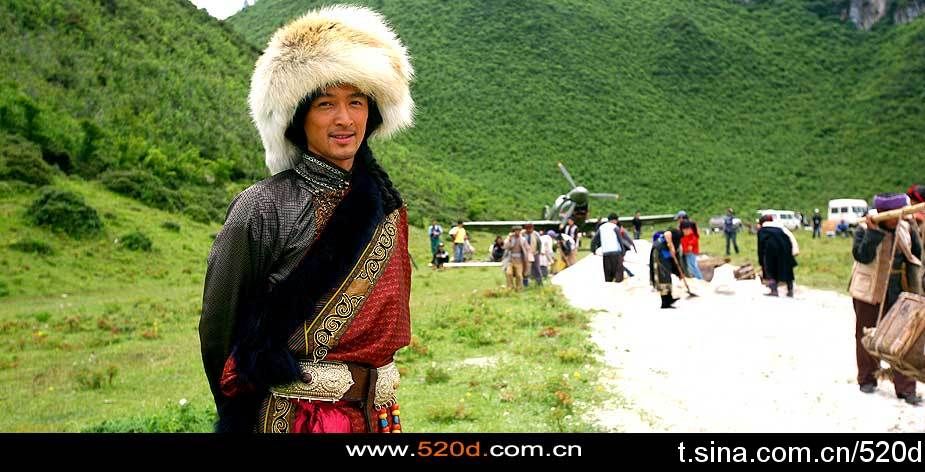 Shangri-La has wrapped filming and is in post-production. It is aiming for an air date in early 2011. In the meantime, Hu Ge is now in the midst of filming a modern rom-com C-drama.