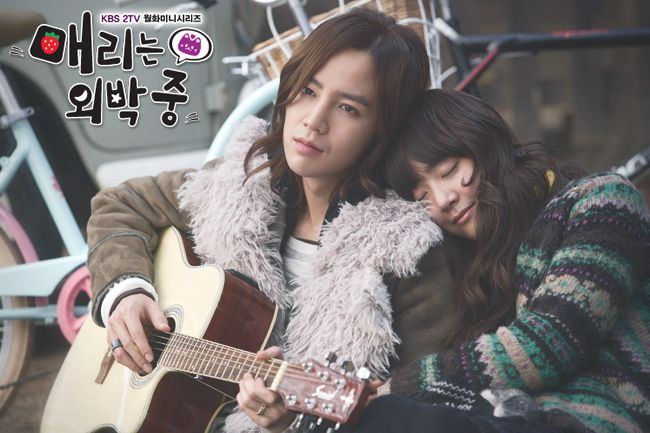 KBS released an official behind-the-scenes video of the Nami Island shoot with Jang Geun Seok and Moon Geun Young for Mary Stayed Out All Night (Marry Me, Mary!). Jang Geun Seok revealed in an interview earlier that he and Moon Geun Young actually ad lib a lot of their lines. That can only happen when the actors are as talented and in sync as these two are. I'll update this post with a YT link if someone uploads it there. Otherwise, you can click to watch it on Youku.
BTS of Nami Island shoot:
http://v.youku.com/v_show/id_XMjI4MzEwNDY4.html
It's so cool to see that Jang Geun Seok really does know how to play the guitar, and can in fact sing the songs just fine without a full studio mixer. This couple gives me both the warm and fuzzies, and the worries and sadness – which is the best feeling an OTP can possibly give to a viewer. I also just realized that my last 10 posts have all been about M3 or tangentially related thereto. Not even during the Playful Kiss days did that ever happen. I promise the next post will NOT be about M3. I'll try to think of something else I want to share.