These series of mise-en-scene CFs may just be one of the best K-drama inspired couples CFs I've ever seen. From the concept to the execution, everything was perfectly tailored for the couple in question – Ha Ji Won and Jo In Sung, who had just come off a sizzling onscreen turn as Lee Soo Jung and Jung Jae Min in What Happened in Bali. What happened was that they melted my screen, and gave the ahjummas of Korea collectively hot flashes and vapors with their indescribably sexual chemistry. It was raw, ragged, and totally riveting. I couldn't stop watching WHIB.
After wrapping WHIB, they each bagged tons of awards and became CF darlings, individually and together. My favorite couples CFs were these from hair product line mise-en-scene. These CFs should be a case study in how to say a lot in 30 short seconds of air time. After watching the commercials, I immediately (1) wanted to buy the hair products because I was convinced I could have Ha Ji Won's hair (and sex appeal), and (2) watched the CFs again.
Mise-en-Scene CF 1:
[youtube=http://www.youtube.com/watch?v=wuXnIS5dtPI]
Mise-en-Scene CF 1:
[youtube=http://www.youtube.com/watch?v=86SDrp9L-hg]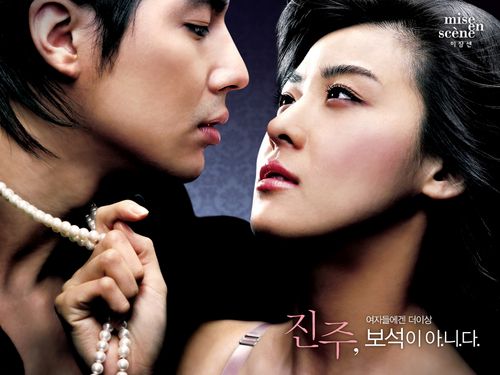 When I watched WHIB, I never thought Ha Ji Won or Jo In Sung were secretly falling in love in real life, or that they ought to get together. What I did think was that these two people had an undeniable electric chemistry onscreen that was sizzling, and definitely not manufactured. To this day, I've seen pretty much all of their other works, and neither actor has created this level of unforgettable oomph with another co-star.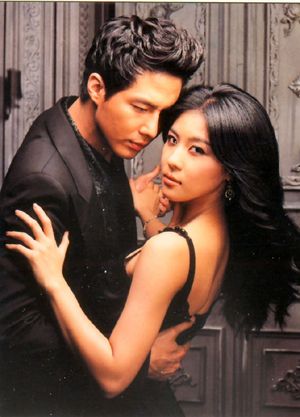 Jae Min and Soo Jung was probably the most toxic K-drama couple I have ever watched onscreen. Yet I could not help but be captivated and enthralled by them, and hoping against hope that maybe these two damaged individuals together could make it work as one whole couple.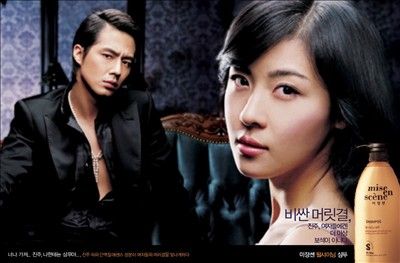 One of the reasons (and there were many) that Secret Garden was such a uninspiring meta-failure for me was that Ha Ji Won was really playing the same character in WHIB, but with an easy-to-root for kindheartedness and some vocational training (and Hyun Bin was playing an even more messed up version of Samshik – but I'll save that for another discussion). While Hyun Bin and Ha Ji Won had great chemistry, for me it still couldn't touch what she did with Jo In Sung back in 2004. There was not a single moment in the second half of WHIB where I didn't believe 100% that Jae Min would literally die if he couldn't have Soo Jung. Now that is some passion, folks.