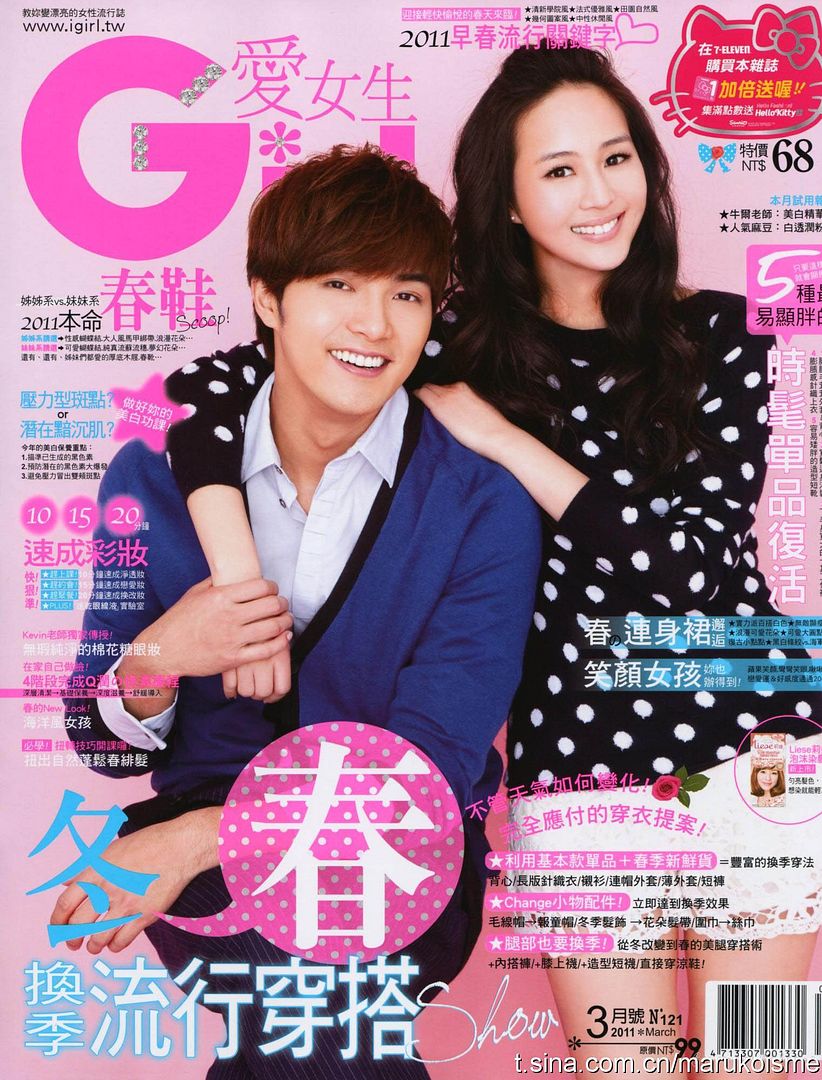 If you guys only knew how difficult this was to find. There were no torrents, no downloads, no streaming video – zip, zilch, nada. Episode 6 of the CTV airing of Sunny Happiness, which so happens to contain the complete uncut wedding night scene, was impossible to find after the episode aired this weekend. Word spread like wildfire that Mainland censored it, so suddenly everyone's already heightened interest skyrocketed.
Honestly, the censors need to get some perspective, because it was not racy at all (but is probably the hottest thing I've seen in awhile). Seeing it made me reminisce about how wonderful an experience it was to watch SH. Nevertheless, I'm hiding the video behind an innocent magazine cover of our beloved OTP Mike He and Janine Chang.
SH Uncut Wedding Night Scene:
http://www.youtube.com/watch?v=y8E8gz_0ndI
Mike He said to the TW-media this past week that when filming the scene, not only was he not excited, he actually "shrank" (his words, not mine), because he was so worried about every move and every little detail that he could hardly be expected to actually enjoy the make-out session. To which Janine Chang groused that clearly she wasn't sexy enough for Mike then.
What's even more adorable is that when they filmed the morning after scene, Mike revealed that Janine was really kicking him hard to get him to tumble off the bed, and Janine explained that she didn't want to redo the scene again so she wanted to make sure she gave him as much help as possible in falling off the bed. It's these hilarious BTS scenes and/or anecdotes that continuously add to my enjoyment of SH.