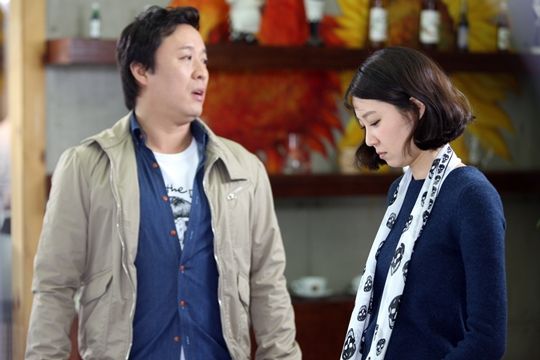 When I cry tears of joy, the tears, it tastes sweet. The character descriptions and plot outline has leaked, and good golly miss molly am I pumped for this drama like you wouldn't believe. Read on if you have a strong bladder and can contain your excitement. Warning – super spoilers ahead (I'm serious about the extent of the spoilery goodness). But I can't vouch for the script not changing as filming progresses, since the Hong Sisters absolutely can tweak to their hearts content.
Gong Hyo Jin as Gu Ae Jung (31 years old)
Formerly an idol singer (part of the group Treasure Girls), she finally gets a chance to play the antagonist role. She became an entertainer purely to make a living. She unexpectedly meets Korea's top star, the #1 most popular actor by audience sentiment, Dokko Jin. She sees his real personality, and spends a night together suffering from his mistreatment.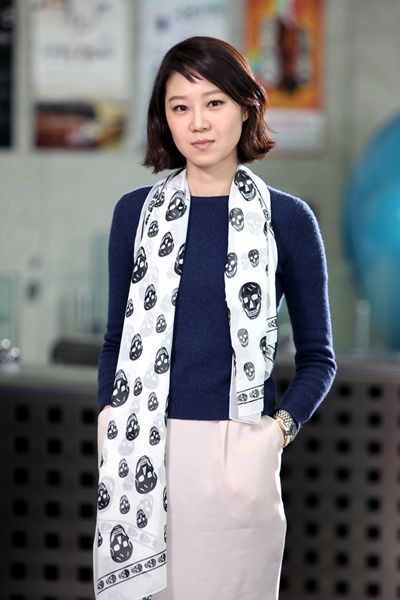 She gets embroiled in scandal due to this incident. But because the other person involved is Dokko Jin, all the censure is placed squarely on her. She thinks to herself that it's highly unlikely Dokko Jin will marry her, but it's also not entirely out of the realm of possibility. A job opportunity takes her on a matchmaking television program called The Discovery of Affection. Surprisingly, a doctor of Oriental medicine (played by Yoon Kye Sang) actually picks her.
She thinks to herself – if she has more opportunities to go on this program, she can make more money. But as she spends more time with the doctor, she thinks that he may be her final lifeline left in this world. If it's with him, perhaps she can finally quit this unpredictable show business, and settle down to live the life of an ordinary person.
They start to interact more outside of the program, but Dokko Jin comes to flirt with Ae Jung and mess up the situation. Because Dokko Jin is the most popular star in Korea, and Gu Ae Jung is the least popular star in Korea, he is someone she cannot have feelings for and cannot trust, but she finds herself affected.
Cha Seung Won as Dokko Jin (35 years old)
Top Star, the #1 most beloved celebrity in Korea. A perfect man, sexy and gentle, he always comes in #1 in audience polls. He's the most sought after spokesperson for CFs. All of this success is due to his hard work and total control over his image. But the real Dokko Jin is nothing like the public perception of him.
He is like a swan, what appears above the surface is elegant and graceful, but if you look below the surface, you'll see his legs working hard to keep up the façade. If you peek below the surface, you'll likely get kicked by him, and he won't feel sorry about it. He doesn't even care about kicking anyone, and if you get in his way, he'll kick you as far as you will go.
When he was young, he had open heart surgery and has a pacemaker inserted. Even though he is healthy, he can't help but check on his pacemaker to see if it's working. Because of this experience, he developed this mentality that he's beaten the odds once, so he wants to make himself as perfect as possible.
To the public, he's in the perfect celebrity relationship with Kang Se Ri (Yoo In Na's character). They met a year earlier filming overseas, and was captured by the paparazzi. They went public, but actually broke up once they got back to Korea. To maintain their image and the illusion of a happy couple, they agreed not to let the world know they broke up.
They smile and stay silent when asked about their relationship. Because Dokko Jin is planning a career in Hollywood, they agree to use that as an excuse to announce their break up. Dokko Jin receives an expensive bottle of wine from a Hollywood director, but then is told that he is being cut from the production. In his disappointment, he unexpectedly meets Gu Ae Jung and is comforted. They drink the wine and inexplicably spend the night together.
The most popular star and the least popular star in Korea simply cannot be compared. Dokko Jin is efficiently and calmly dealing with their scandal when he runs into Gu Ae Jung, who is at the studio to participate in the matchmaking variety program. He thinks she'll embarrass herself, but instead she successfully gets paired up with a handsome doctor of Oriental medicine.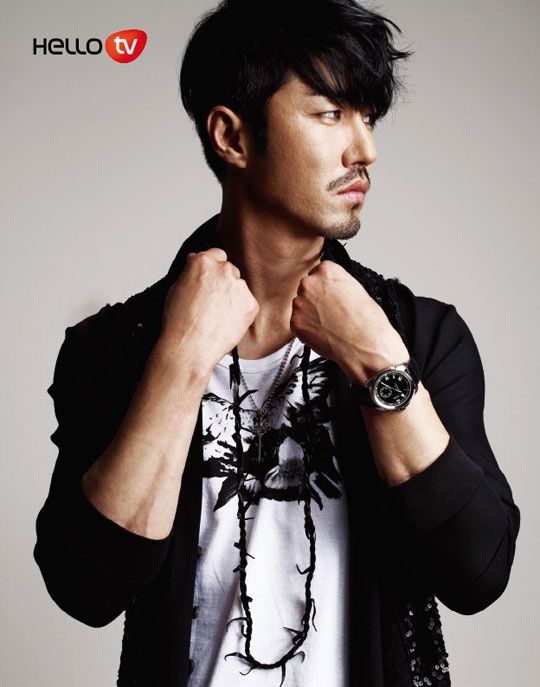 Dokko Jin sees Gu Ae Jung happily go on dates with the doctor for the program, and his emotions start change. Gu Ae Jung tells Dokko Jin to congratulate her – this man is not like Dokko Jin, he is real and can change her life. Dokko Jin thinks back to how happy Ae Jung is when discussing leaving show business and being able to go shopping like an ordinary person, and he's further affected.
Dokko Jin starts to keep showing up around Gu Ae Jung, causing trouble, and then pretending he has no clue what just happened. He realizes that his mind doesn't comprehend why he is doing this, and he worries perhaps his pacemaker is malfunctioning. His entire life used to be controlled in the palm of his hand, but now little by little it is spiraling out of control.
Like a crazy person, he wants to hold on to this witch-with-a-bad-public-image Gu Ae Jung and take a leap of faith with her, when his pacemaker really does malfunction. But still he cannot let her go from his mind and heart.
My Thoughts:
I…..just…..I have no words. This is going to be so spectacular – with a plot that sounds interesting and done by actors who can act. I'll take anyone up on their offer to hibernate until May so this drama arrives in what seems like no time at all. If anyone wants to repost the translated descriptions, just ask me first, okay?
[Credit: original Chinese descriptions in Baidu Best Love bar, translated into English by me]