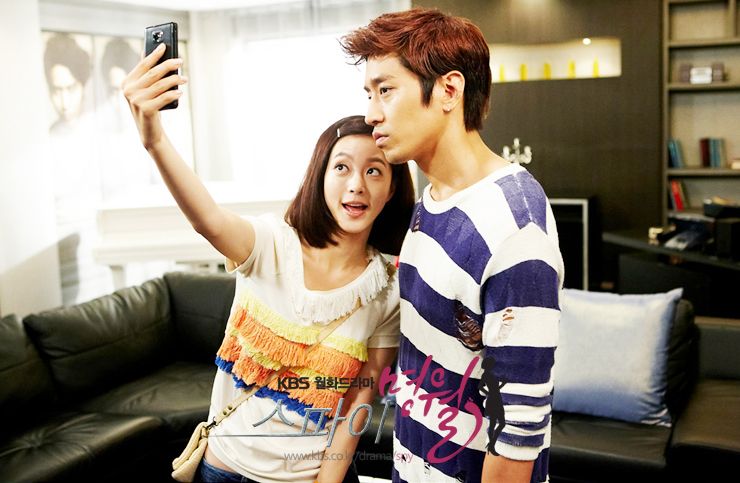 This written preview confuses me, and not in a good way. I feel like the entire drama so far has been Myung Wol devises plan to get close to Kang Woo, Kang Woo pushes her away but is intrigued, rinse-and-repeat using a different plan. Eric tweeted on Wednesday that he just received the script for episodes 9 and 10. That is just insane! I'm saying a prayer for the cast and crew of Spy Myung Wol to hang in there and stay strong and healthy for the remainder of the filming under such tight time constraints.
Written preview for episode 9:
Kang Woo has discovered that all of Myung Wol's "I love you" declarations are false. He's enraged and once again fires Myung Wol. All of these battle tactics have ended up in failure, and Hee Bok and Ok Soon are demoralized.
Myung Wol remembers what Kang Woo said, and decides that she will become an actress herself and heads to Agent Kyung's management company. Kang Woo feels bewildered, yet also thinks this is a perfect opportunity to exact revenge on Myung Wol. He steps forward to be Myung Wol's personal acting coach.
[Credit: written preview released by KBS, translated into Chinese by Baidu Spy Myung Wol bar, translated into English by me]