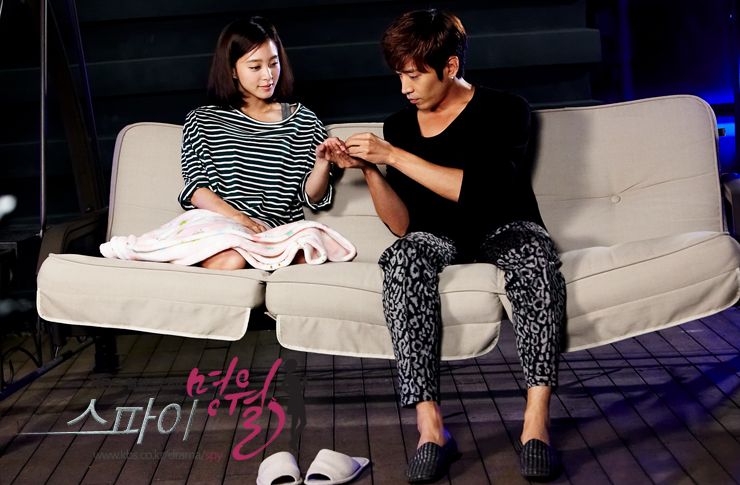 I have nothing more to say about Spy Myung Wol. I'm just happy those who are enjoying it are still enjoying it, and the others have moved on to other dramas that speak to them. I'm pretty stunned at how this drama has turned out, and genuinely have no clue how it's going to resolve everything. That's the final hook for me, a morbid curiosity with just what the writers intend to wrap this up tomorrow. Just a reminder that tomorrow will be the grand finale, with episodes 17 and 18 airing back-to-back. God, the entire cast and crew must intend to sleep for a week straight after the final scene rolls.
Written preview for episode 17:
Kang Woo takes a bullet for Myung Wol and is brought to the emergency room. Myung Wol remains in a state of shock. Choi Ryu finds the sharpshooter that tried to take out Myung Wol and disposes of him. Myung Wol suspects that the person who tried to kill Kang Woo was Choi Ryu. She goes to the rooftop to lay in wait for Choi Ryu.
On the other hand, Chairman Joo has leaked the spies identity to the NSA and the agents start to surveillance Myung Wol. She senses it and escapes from the hospital to hide out. Myung Wol discovers the truth about the sniper, that it wasn't Choi Ryu but someone sent from North Korea. She once again feels guilt and gratefulness towards Choi Ryu, and decides once again to return to North Korea with him.
Myung Wol sneaks into the hospital to meet with Kang Woo one final time. She begins to make the final preparations to return to North Korea with Choi Ryu……
Video preview for episode 17:
http://www.youtube.com/watch?v=mJWCfbFXRuI
[Credit: written preview released by KBS, translated into Chinese by Baidu Spy Myung Wol bar, translated into English by me]