The nominations are out for October's 2011 Golden Bell Awards, Taiwan's equivalent of the Emmys, honoring the best in television for the past year. To no one's surprise, The Fierce Wife left with the most nominations, among them netting it's two leads Sonia Sui and James Wen both a best actress and actor nod respectively, and the Xiao San (interloper) herself Amanda Zhu rightfully gets her best supporting actress nod. Only Joseph Chang from the Drunken to Love You cast was nominated in the acting category, though the drama joins The Fierce Wife and a few others to contend for best drama of the year.
Most of the nominations are for local dramas I don't watch, but the surprise black horse that stunned everyone was Will Pan in the best actor category for Endless Love. Even he was floored. Yeah, I'm not sure where that came from, because Will Pan and good actor does not usually come to mind at the same time. For the most part the Golden Bells really shy away from idol dramas, but I think Joseph totally deserved his best actor nod. Read on for the complete list in the major categories.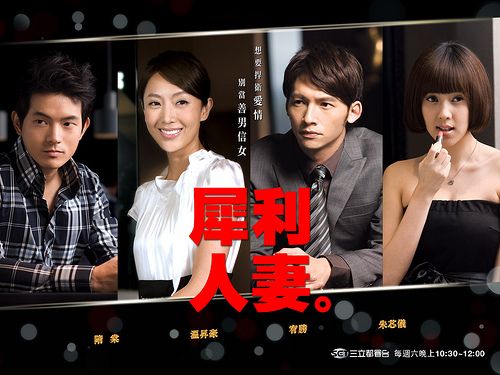 Best Drama:

Hakka Theater – Clouds Prop the Sky is Blue 客家劇場—雲頂天很藍
The Fierce Wife – 犀利人妻
Scent of Love – 就是要香戀
The Invaluable Treasure 1949 – 瑰寶1949
Drunken to Love You (Love You) – 醉後決定愛上你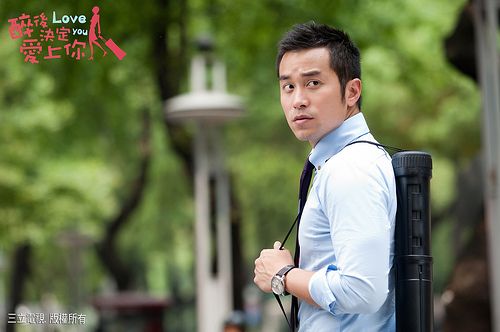 Best Actor:
Jin Shi Jie for The Invaluable Treasure 金士傑/瑰寶1949
Joseph Chang for Drunken to Love You 張孝全/醉後決定愛上你
James Wen for The Fierce Wife 溫昇豪/犀利人妻
Will Pan for Endless Love 潘瑋柏/愛∞無限
Long Shao Hua for The Roadside Chairman 龍劭華/大愛劇場—路邊董事長
Best Actress:
Tian Xin for My Perfect Man 天心/我的完美男人
Sonia Sui for The Fierce Wife 隋棠/犀利人妻
Sara Yu for I Love Mei Jin 琇琴(于子育)/大愛劇場—我愛美金
Chen Jing Jie for Hakka Theater 瑤涵沂(陳靖婕)/客家劇場—雲頂天很藍
Megan Lai for The Invaluable Treasure 賴雅妍/瑰寶1949
I think the only lock among all the nominations in any category is Sonia for her best actress win. She might as well start polishing the mantle right now. I will eat my Koala fur if she doesn't win. The lady gave a career making performance in a very tough role. The drama itself just doesn't work for me, but the acting amongst the cast was pretty stellar all around.