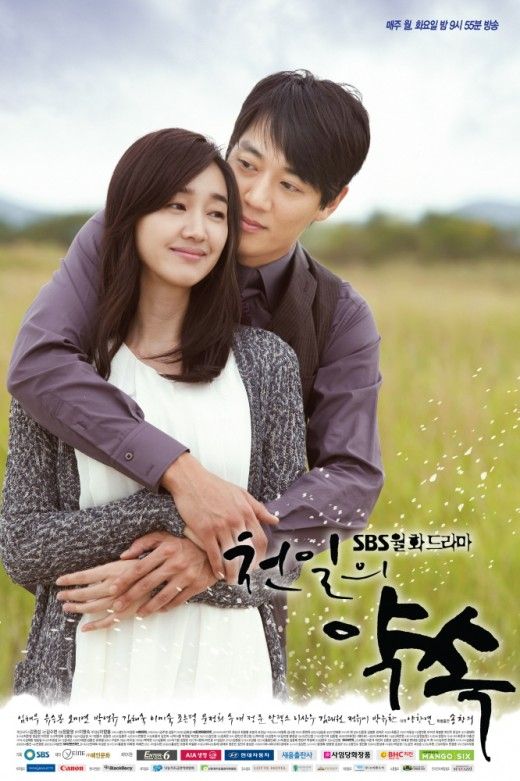 Thousand Day Promise with Kim Rae Won and Su Ae is exactly like advertised. When the lead actress has gigantic tear-filled eyes within three minutes of the drama starting, you know the melodrama touted as a potential weepfest is going to deliver exactly that. To say that TDP and I are not mixing well is an understatement. Watching episode 1 was an odd experience for me, alternating between shaking my head at the histrionics and all that making out, and then nodding off at how plodding it all was.
On the upside, the cast is stellar across-the-board. Everyone looks fabulous, perfectly in-character, and have chemistry by the boatloads both in terms of the romantic and the familial elements. I can't even consider whether I found TDP good or bad, just that it was so overwrought it scared me. A lot. I'm out unless and until I hear this drama took a turn for the brilliant somewhere down the line. The ratings for episode 1 was 12.8% AGB, trailing Gye Baek only by a tiny bit. K-audiences sure love their melodramas, and TDP is off to a promising start.
The drama starts off with a couple parked at the banks of a river, already so dramatic to foreshadow how they appear to be hiding from the world. The man is Park Ji Hyung (Kim Rae Won) and the woman is Lee Seo Yeon (Su Ae). They appear to be mature and adult couple who are involved with each other, but their relationship feels very volatile and intense. Sure enough, Ji Hyung drops the bombshell that he has no choice but to marry a woman his family selected for him.
What follows is a series of tawdry encounters, both present and flashbacks, that show the relationship between Ji Hyung and Seo Yeon. It's pretty much sex, sex, all the time sex, as these two constantly make out and tear each other's clothes off. For episode 1, they are already in bed on multiple occasions, in between having fights with each other and giving each other sexy, loving, and woeful looks. I understand the drama is throwing us into Ji Hyung and Seo Yeon's relationship mid-way, so we don't really see them falling in love, and instead see them dealing with their illicit affair in the face of an outside threat.
Kim Rae Won is a tad too gaunt with his recent weight loss, but his performance so far is very broody and intense. Too bad I just don't connect with his Ji Hyung. Su Ae is gorgeous and lovely as Seo Yeon, but I find her character also really hard to relate to. She seems quite brittle and shrewish at times. I think what makes me so disconnected from this drama is that I don't feel the love between the OTP, other than a seemingly constant sexual desire they have for each other. Without the love to ground this story, Ji Hyung having to marry another woman and the subsequent memory loss for Seo Yeon, which we already see the warning signs off, doesn't make me sad for the couple.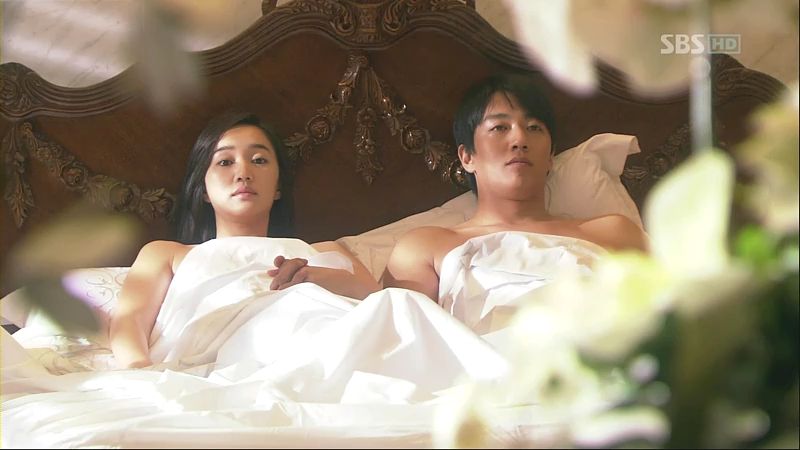 In some ways, this drama feels a lot like Bad Love, which was one of the few makjang trendy dramas in recent years, and the only one I actually sat through the entire thing. Though the script for BL was beyond stupid and annoying, whereas TDP actually comes across as intense but mature, both dramas really emphasize the conflict by setting up dramatic roadblocks, but not letting the characters connect with the audience in down-to-earth ways. TDP and BL are too makjang for me because it feels like non-stop with the overwrought elements, as opposing to building in lighter moments to flesh out the characters more.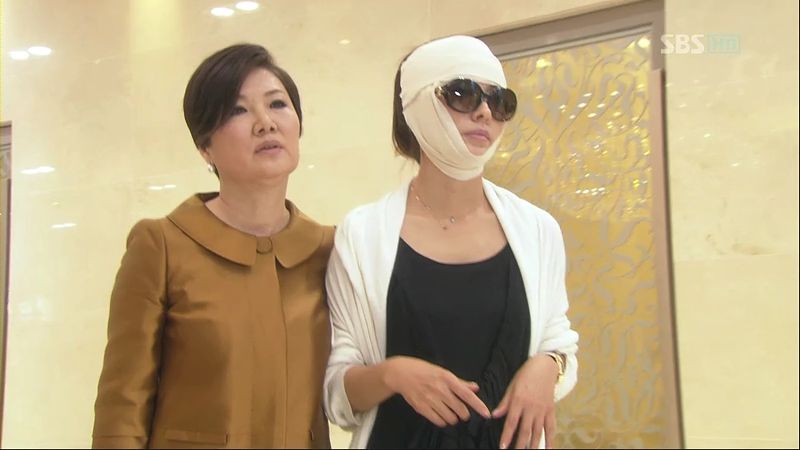 With a jaw dropping line up of heavyweight actors such as Lee Mi Sook, Park Young Kyu (most recently the Chairman in Protect the Boss), and Kim Hae Sook playing the parental units, TDP will be grounded in great acting all around. Park Yoo Hwan, Mickey Yoochun's little brother, is delightful in his turn as Seo Yeon's younger brother. I'm not sold on the two second leads, Lee Sang Woo as Seo Yeon's cousin and Ji Hyung's good friend, and Jung Yumi as Ji Hyung's fiancée Hyang Ki. Neither are making much of an impression so far, and likely exist purely to drive plot for the two leads star-crossed love story.
I wasn't impressed with both the directing or the OST, the former decent but not enthralling enough to overcome the mawkish tone of the script, and the latter just piling on the maudlin music to hammer home the point that this story is supposed to be so intense and complicated. I can't say TDP sucks, I can only say I really didn't enjoy watching the first episode. I'll leave it at that.
As for being touted as a melodrama and actually being exactly what it was advertised as, for once I'm thankful because no one is going to be crying foul with any bait-and-switch. While the first teaser made it seem very mellow and sad, all the subsequent previews ramped up the yelling and the making out, which clued me in that this drama is really much more dramatic than what I prefer even more my melodrama guilty pleasures.
TDP has turned out to be a disappointment for me, only in terms of it not being to my tastes, and I was really looking forward to the return of Kim Rae Won paired with Su Ae. They definitely have sizzling chemistry, but their characters individually and together really don't float my boat. So the chemistry remains physical but I don't sense the emotional connection that we're supposed to buy in episode 1 already, which plops us smack in the middle of their long-time relationship without really laying the foundation for it.
There is this throwaway bit in episode 1 about how Ji Hyung and Seo Yeon first meet as teenagers, which posits that theirs is a very long-developing love story starting from when they were young until now when they are adults and in the throes of passionate and fiery love. But the writing doesn't really create that connection with the audience, instead using scenes such as their first meeting and all their making out and dysfunctional arguing to insist that the OTP are meant to be. If the love story was set up better from the get go, all this melodrama will seem more meaningful to watch.
Perhaps I ought to be patient and give this drama a few episodes to show hand, at which point it might gell better. That's actually what I did with Tree with Deep Roots, which had a very bipolar first episode but has since settled right in very nicely. But even as I found episode 1 of TwDR somewhat all over the place, I still enjoyed watching it. I didn't find anything enjoyable about episode 1 of TDP, and for that subjective reason, this drama and I aren't meant to be. I took tons of screencaps so have some pretty for the road.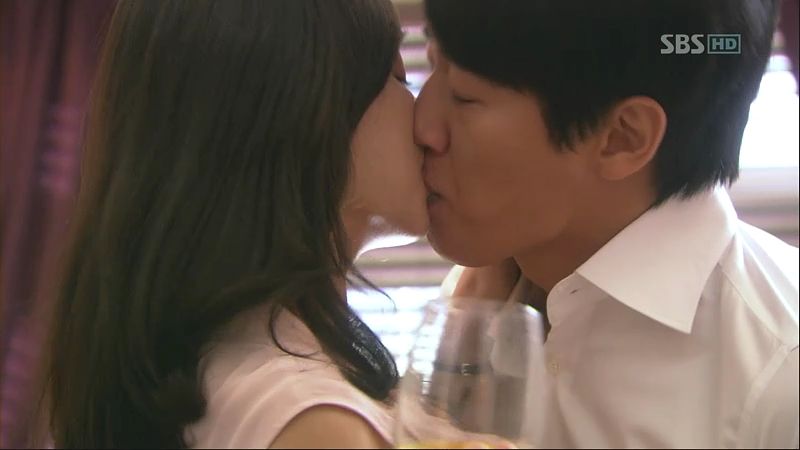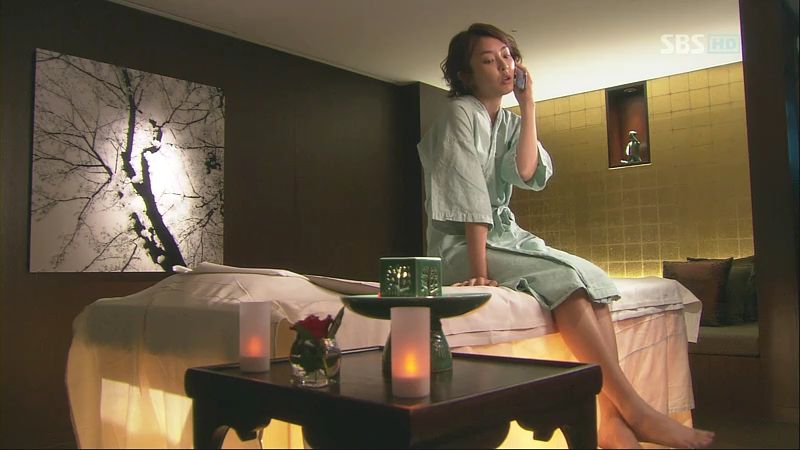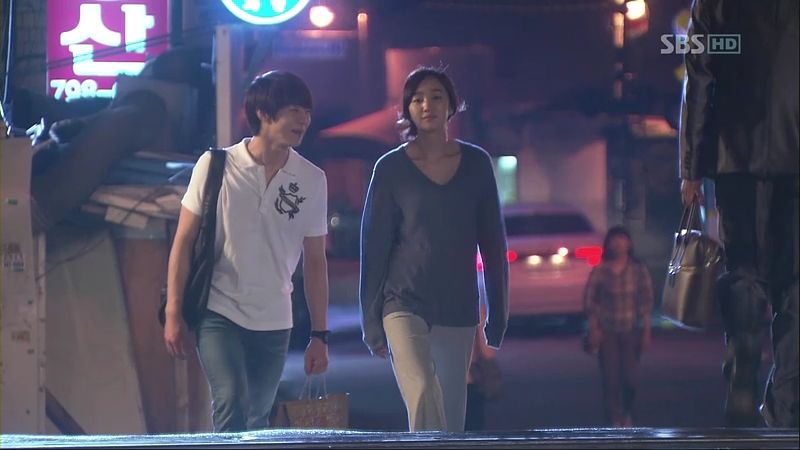 See, I'm not exaggerating about all the sex, crying, and Kim Rae Won channeling the world's most sexually intense depressed guy. But Su Ae is so luminous I suppose one can make a point of watching this drama on mute just to stare at her. I really wished I could have liked TDP, but sadly it's going to have to pass me by,